An El Nino Winter – what would that mean for the season ahead?
There is growing chatter that we could be about to head into an El Nino year and this is particularly prevalent on ski forums, where people hypothesise about what that might mean for the winter ahead.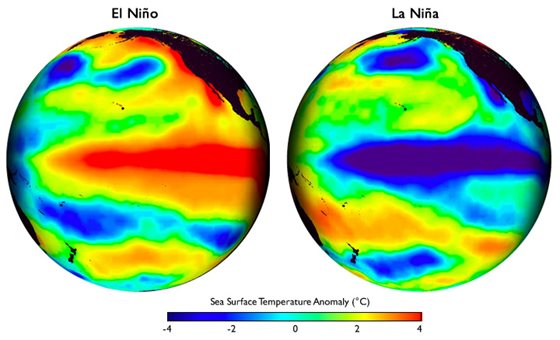 An El Nino event (http://en.wikipedia.org/wiki/El_Ni%C3%B1o) is basically caused by warm ocean waters forming in the Pacific, which then sets of a chain of events which can cause significant changes to global weather patterns. Obviously the more noticeable effects occur the closer you are to the Pacific and then gradually reduce the further away you get, but there are plenty of theories that there can be some noticeable effects on the ski season.
In North America the effects should be felt more strongly than in Europe, with the general theory that the Sierra Nevada and Southern Rockies receive more favourable ski conditions than average, but the mountains further north have a warmer and drier season, which is clearly not good.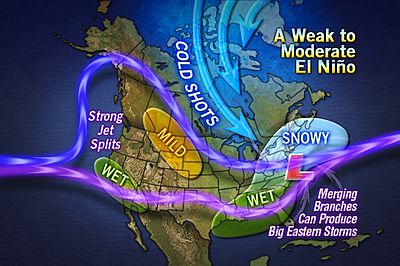 In Europe, which is much further from the source, it seems that the impact is closely related to the strength of the El Nino event. Looking back at previous El Nino winters it seems that a weak or moderate El Nino may have little discernible impact on the winter season and if anything can perhaps lead to a milder or drier winter. Whereas a strong El Nino can lead to a much colder winter, because the chain of events triggered by a strong event can lead to a weak Polar Vortex, allowing cold winds from Russia to reach Europe and therefore lead to more arctic conditions here.
For example, if you look at the last two El Nino winters, you can see very different results. The winter of 2006/07 was a weak El Nino and that season was one of the worst for a long time in terms of snow cover across the Alps. However the more recent event in 2009/10 was a strong El Nino and that winter saw some of the coldest weather in the Alps for several decades.
Depending on who you listen too, there are differing opinions on what this El Ninjo may bring, if it does indeed form, but best guesses range between a 50 and 80% chance of an extreme El Nino forming. So if that proves to be the case, you may well want to be packing an extra layer of thermals for this winter!
But with no guarantees yet about whether this year will be an El Nino, or even what that might mean for European ski resorts if it is, maybe it's best to look at other ways of forecasting the weather ahead.
This summer has so far been very wet in the Alps – certainly not ideal conditions for mountain biking. However last time we had a similarly wet summer (2007), the following winter was a very good snow winter. However, don't forget, we also offer transfers to North American ski resorts such as; Aspen, Beaver Creek, Breckenridge, Copper Mountain, Dillon, Frisco, Keystone, Loveland, Silverthorne, Snowmass, Vail, Banff, Canmore, Lake Louise & Whistler.
We're also heading towards that time of year where you hear rumours circulating around resort about what might be ahead, with some of our favourites always appearing in the Autumn as farmers tales of thick onion skins, or hairy goats legs (both of which apparently point towards a cold or snowy winter in case you are wondering what we are on about).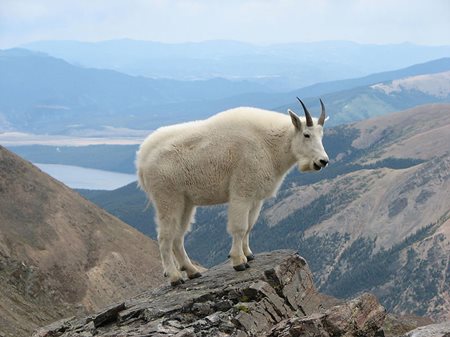 So, for now, we'll keep our ears to the ground and if we hear anything more we'll let you know – whether that's modern science, or local farming facts!