Evergreen Endurance & The Rise of the Triathlon
The popularity of Triathlons has been growing for a number of years now, you'll have seen these super fit people popping up on your Facebook and twitter feeds, making you feel guilty about still being in your PJ's on a Sunday morning.
Or perhaps it's you that saw these images a few years ago and said 'I'm going to do that' and you went out and bought some running shoes, maybe a bike and a wet suit, and set to it…
The British triathlon clubs (of which there are now over 500!) have recorded a participation increase of over 75,000 people joining the sport since 2009, and the number of race events soaring from 803 to 1207!
Typically consisting in a swim-bike-run format, and standard olympic distances of 1500 swim, 40km bike and 10km run, increasingly more events have been extending these distances (commonly now called 'Iron distance') and pushing the limits of human capability and endurance. Which leads us to introduce- the Evergreen Endurance Triathlon….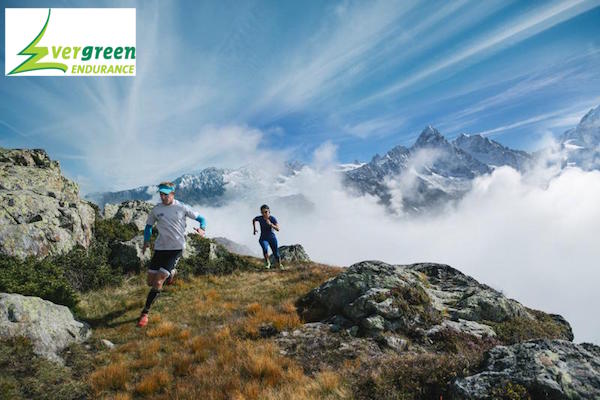 The mountains offer a great location for triathlons, and this one begins its journey in our beautiful alpine valley with the swim in Lac Montriond , the cycle taking you up and over the valley, through Morzine and onto Chamonix where the run is located,
Evergreen Endurance have beautifully paired the amazing mountain scenery with the challenge that the landscape offers.
These guys have gone a step further on extending the distance thing too, with different options available for the participants depending on how far they want to push themselves. The race consists of three options, the Evergreen 118 – a 2km swim, 95km cycle and 21km run, or if you fancy even more of a challenge the Evergreen 228- starting with a 4km swim , 181km cycle and a 43km run…If that's sounds a bit much, there is a relay option with the same distances but you can select just one event as part of a team (swim/bike/run).
In addition to this you will be impressed with vision that Evergreen have presented and will continue with for future events- ensuring that at the event you 'hammer the race leave no trace' taking careful measures to offset their carbon footprint and providing education for their athletes. Not to mention a share of their benefits will go to support environmental preservation projects.
For more info check out their site, they are still looking for volunteers , plus if you do give them a hand, volunteers are guaranteed a spot on next year's race and a discount on race entry – what better reason to get off Facebook, get outside and dust off the running shoes…?