Summer 2016 in the Alps
Good Morning, Bonjour, Buenos Dios, Goedemorgon, Guten Morgen, and Buon Giorno…
First things first, please allow me to get some introductions out of the way. I am the newest member of the Ski-Lifts team and I have been charged with (among other things) delivering to you good people, a regular blog detailing all that's occurring in and around our lives here at Ski-Lifts. You may call me Liftblogger.
I will be keeping you up to speed on all that's tickling our fancy, or that we feel is a good story to share. If you have any particular issues to be addressed you can always let me know and I will be happy to try and accommodate you.
So the skis and boards are packed away again for another year after some great end of season conditions to send them on their way to the garage/loft/under the bed/southern Hemisphere, (delete as appropriate). It turned out to be somewhat of a saving grace given the pretty slow start to the season across much of Europe but all in all a great season and here at Ski-Lifts we saw greater numbers of guests than ever before with a broader spread of where they were travelling as well. I will get our Statto to dig up some numbers on these trends and get information to you all at some point in the future I promise.
As ever, with the closing of one chapter comes the opening of another and we are all looking forward now to getting on our bikes, and limbering up for some stunning Alpine hikes and generally enjoying everything that the mountains provides us once the white stuff has gone into retreat.
Here are some of our thoughts for the coming months….
Lift Openings for some resorts are already upon us in some cases, and very close in others.
Champerey, Morgins and Les Crosets bike park has stolen a march by opening on the 14th May to the eager early birds.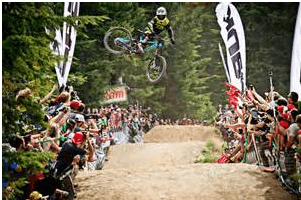 Les Gets is not that far behind with two consecutive opening weekends over 28/29th of May, and 4/5th of June. This must be in anticipation of hosting the adrenalin packed Crankworks meet from the 15-19th of June. Anyone who like things to go downhill really fast should get psyched for this one, it's a celebration of all things downhill MTB and is sure to be a blast.
Elsewhere in the Portes Du Soleil, Morzine will be opening its lifts for the public for three full months between11th June, and 11th September. This will give anyone wishing to take advantage of this summer Alpine mecca for downhill biking and hiking plenty of time to plan a visit. Personally I prefer the mountains in the Summer, it gives you a bit more time to really take them in and appreciate your surroundings rather than mach 10 down the cruisers during winter. * don't hold me to that, I am prone to change my mind with the weather!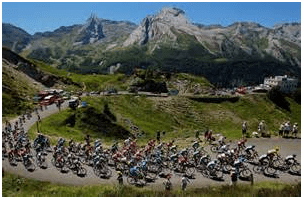 Also Morzine will be hosting the finish to stage 20 for this year's Tour de France. The short (but very hilly!) stage from Megeve toMorzine will be played out on Saturday 23rd July and will surely determine the king of the mountains if not Le Tour itself.
This stage will also be used as the Etape stage where amateur cyclists of all abilities will flex their muscles, covering the same ground as the pros. This is a mass participation event not to be missed, and will be held on the 10th July.
Les Deux Alpes will be open for summer skiing on the glacier from 18th June, through to 27th August, a great chance for you to brush up on your carving or maybe trim a few hundredths off your PB if that's more your bag? Either way summer skiing is an experience I would heartily recommend to anyone who has strapped on a set of planks if for the novelty value if nothing else.
Just across the valley Alpe d'Huez will also be open for summer skiing on the Sarenne glacier from late June, with the lifts opening more generally for business on 1st July until 28th August, with the 'downhill derby' Mega Avalanche being held from 4th July, until the 10th.
A small chance death/maiming aside I'm told that this is one of the best events to get to if you want a full on 'elbows out' battle from the top of the hill to the bottom as fast as you humanly can on a bike. I have a few friends who take part in this madness and from what I'm told it is somewhat of a bucket lister for hardcore downhillers.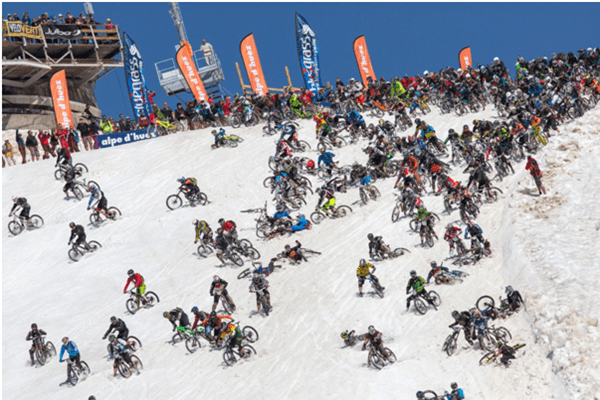 If all this adrenalin seems a bit too much I suggest you take advantage of one of the numerous gentle hikes throughout the mountains. From Grindelwald in Switzerland to the Dolomites in Italy the Alps have amazing and seductive scenery to enjoy at your own pace.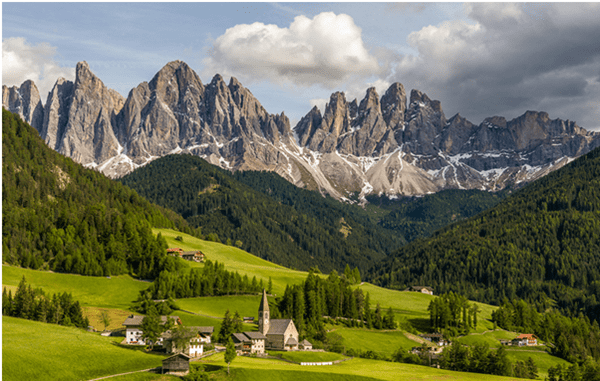 The annual Montreaux Jazz Festival is in it's 50th year this year and as such has a fantastic line up over the dates from 1st -16th July. The lineup includes giants like Neil Young, Patti Smith, Santana, ZZ Top, Van Morrison. And for a more contemporary musical palate, there is Lana Del Rey, Muse, Air, DJ Shadow and Sigur Ros. Something for everybody over the festival. Simply Red are playing as well.
There are holidays to suit everyone here in the mountains, you just need to cast your to the hills and see past the lack of snow.
It's the amazing place that we are fortunate to call home, and we hope that we have given you some inspiration to come and join us at some point over the summer?
Here at Ski-Lifts we will of course be happy to get you from whichever A-B you choose to take this summer.
All the very best for now, hopefully see you next time.
Liftblogger