5 fearless and inspiring women skiers and snowboarders 
During the Winter Olympics of 1924 in Chamonix, 248 athletes competed for the gold medal in their sports, but only 11 were females, all of them figure skaters. Slowly, the percentage of female athletes in the Winter Sports has increased over the years, and at the Winter Olympics of 2018, 43% of the athletes were women. Still, there's a long way to go until we reduce the gender gap in the skiing and snowboarding industry, but women are working hard towards parity. 
The winter sports industry has seen hundreds of fearless women hitting the slopes to win competitions and enjoy the mountains all over the world. For International Women's Day, we want to inspire you with the amazing stories of 5 female winter sports professionals.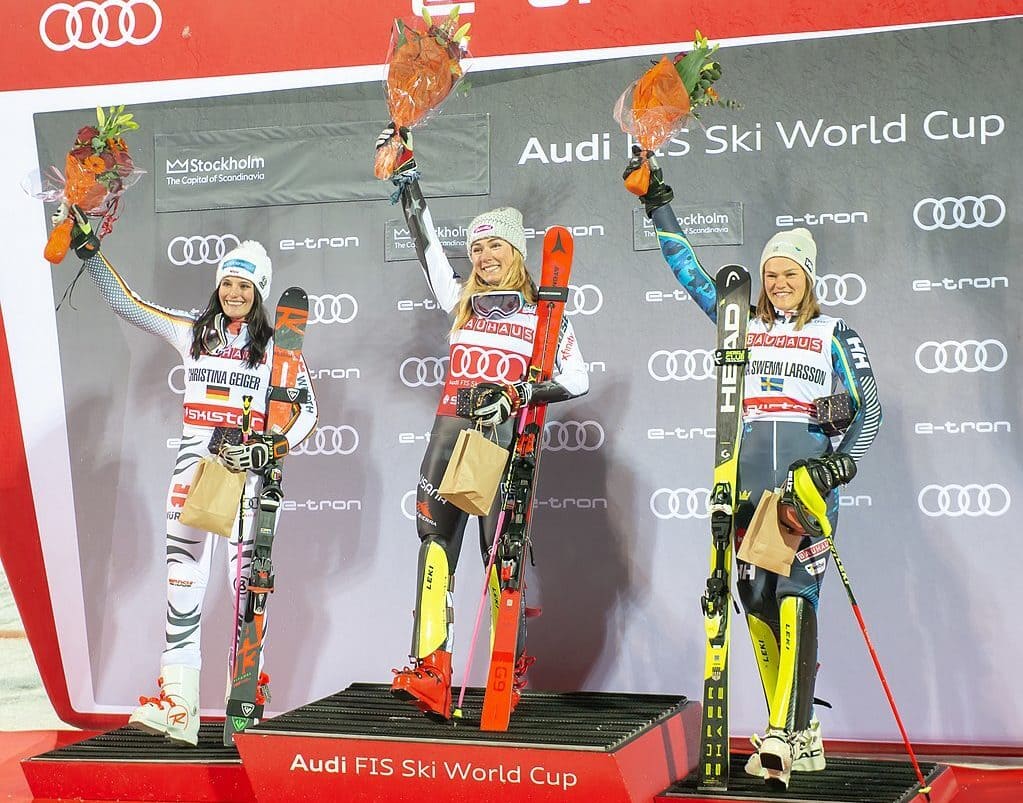 Mikaela Shiffrin
When Mikaela Shiffrin was six years old, she met her ski icon, the three-time U.S. Olympian Heidi Voelker. Voelker gave to a smiley young Mikaela a signed poster with the acronym "A.B.F.T.T.B.", which stands for "always be faster than the boys". As a junior ski racer, Shiffrin made this quote her motto and wrote it on her skis. Now, she has it in her Atomic racing helmet, connecting her childhood ambitions with her adult career as a racer.
With the acronym "A.B.F.T.T.B." on her helmet and representing the United States, Mikaela Shiffrin has won twice the gold medal at the Olympics and five gold medals at the World Cup. Also, Mikaela is the youngest slalom champion in Olympic alpine skiing history, at the age of 18.
Chemmy Alcott
Yes, Chemmy Alcott is a former contestant of Dancing On Ice. Still, she hasn't only given us great moments on the T.V. show; she's also considerer the most successful female skier in the UK and an inspiration for a generation of winter sports athletes. The former skier has represented the UK four times in the Olympics and seven occasions during the F.I.S. World Championships. Amongst her awards, she was the Senior British National Champion 7 times and the Overall British Ladies Champion 8 times. 
Alcott spent more time in the hospital than racing: "I had 1,028 minutes of surgery on my right leg, and before Sotchi that year, I raced for four minutes". After several surgeries, the female skier retired from the competitions in 2014. However, she still has an active life in the ski scene, being honourable president of the Ski Club of Great Britain, ambassador of many brands such as our partners Panda Optics and raising money for skiing-related charities.
Lindsey Vonn
Former skier Lindsey Vonn has been considered the most successful ski racer in the world. Amongst her prizes, she has an Olympic gold medal and two gold medals for the World Championship.  
Vonn's successful career is full of medals, trophies and an impeccable technique on the slopes. But also, she has proven her patience, hard work and efforts during her recoveries from injuries and crashes. Some of them even made her miss part of the 2013 and 2014 season. In 2019 she retired from ski competitions due to her injuries and later published her second book "Rise: My Story".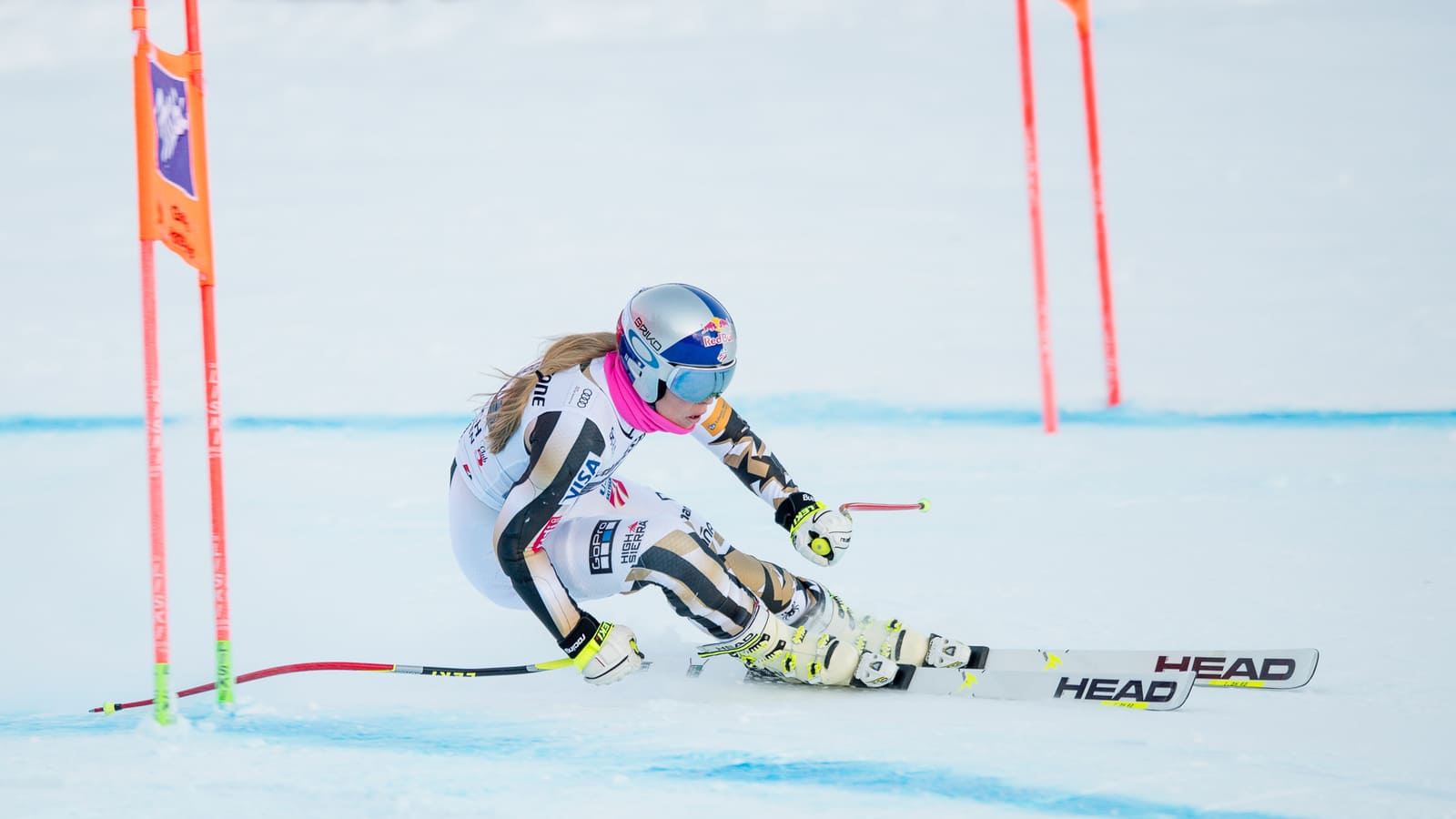 Chloe Kim
When she was only 17 years old, Chloe Kim became the youngest woman to win an Olympic snowboarding gold medal when she won in the women's snowboard halfpipe in 2018. Also, Kim is the first woman to hold the titles of the four significant events in halfpipe snowboard, World, Olympic, Youth Olympic, and X Games champion.
Since having surgery on a broken ankle in March, she's having some "Chloe time" not competing and to fully recover. Still, Kim has given assurance she'll be ready to defend her Olympic title at Beijing 2022. We can't wait to see a wholly-recovered Kim doing tricks in the halfpipe!
Janica Kostelic
Janica Kostelic became the first female skier ever to win four Olympic medals in the 2002 Winter Olympics in Salt Lake City, Utah. The former Croatian skier not only stores two Olympic gold medals on her shelves, but also five gold medals from the World Championships, thirty individual races, three slalom titles, three overall titles, and four combined titles.
After several surgeries and chronic knee and back pain, Janica Kostelic decided to retire in 2007 at only 25 years old. Currently, Kostelic is developing her professional career in politics as the State Secretary for Science, Education and Sports in the Croatian Government.
Why book your airport transfer with us?

Flexible Booking
100% free cancellation
7 days before you travel. Plus our Covid Guarantee.


24/7 support
In case you're delayed or need our help


No hidden fees
Skis, child seats, luggage and amendments are all included.


Loyalty Points
Earn Money off your next holiday transfer (ski, golf, cruise & more)


Global Coverage
Over 200+ ski resort destinations


Award Winners
Multiple World Ski Award Winners. 'World Best Ski Transfer Operator'.
Airport transfer types to suit all budgets