Coronavirus: the efforts and measures keeping skiing in France open
Around the world, both new and avid skiers and snowboarders are looking to brave the restrictions as well as the elements to get their snow fix. But how easy is it to go skiing in France due to coronavirus travel bans? Well, it is possible – and French resorts and authorities have worked hard to create a set of resources to help those travelling, as well as the thousands of French businesses in the Alps.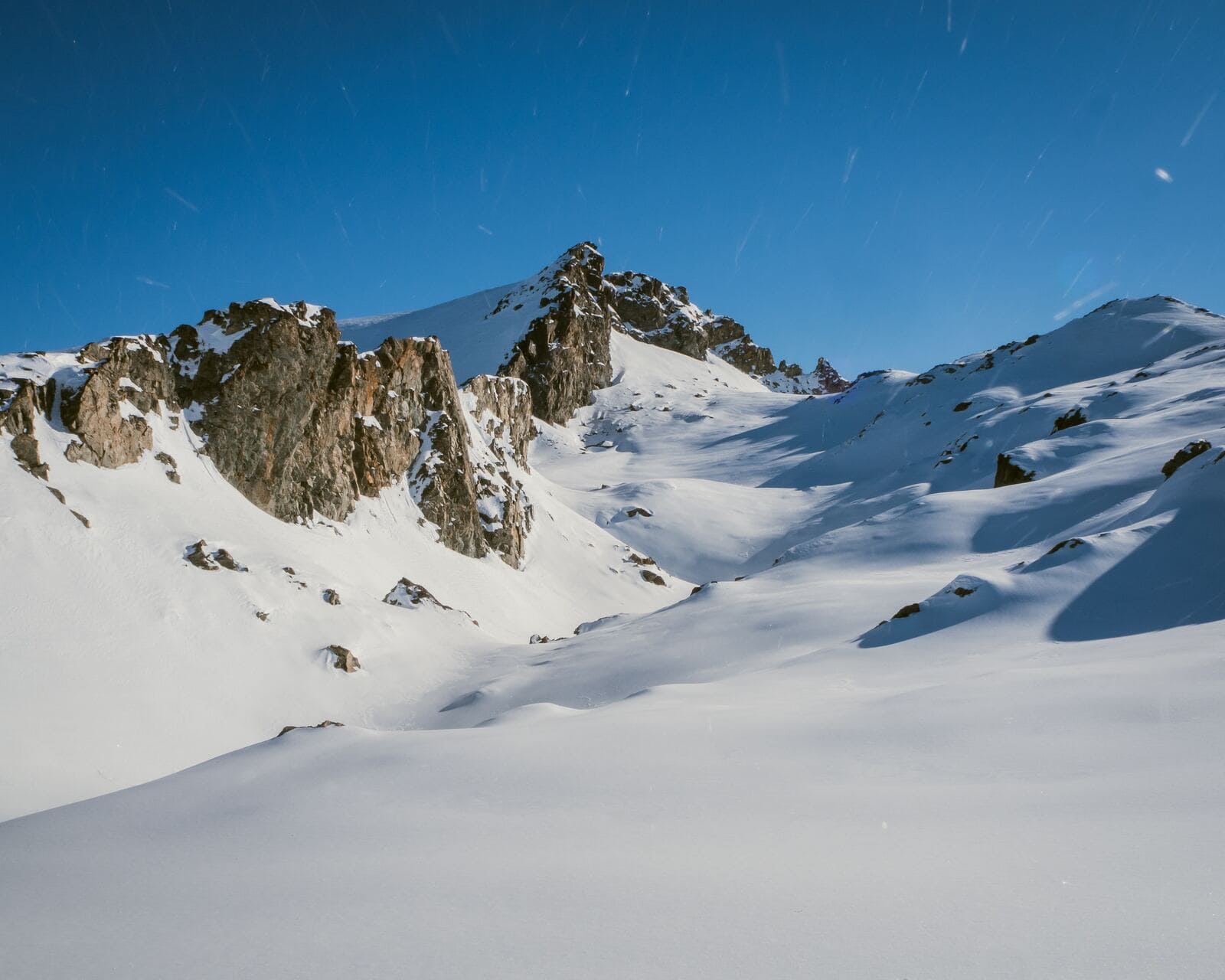 What is France doing to support skiers during Coronavirus?
Measures include:
😷 Compulsory mask wearing for those aged 11 and over in queues, any public transport and on lifts
🧼 Disinfection for high contact areas is commonplace (as in most places now globally)
🍻 Bars, cafes and restaurants have been advised that only table service should be made available due to distancing rules
⛷️ All ski schools to continue regular cleaning and disinfection of all equipment
⚕️ Hand gel will be provided by venues and skiers are encouraged to have their own supply

France Montagnes have shared their measures previously for keeping the regions safe for the upcoming months, based on practices that began during the late season for 2020.
These have been prepared fairly early for the season ahead, so we could expect some changes to these protocols again in 2021 (but only if the infection rate in France rises). Although for now through to Christmas, we would largely expect the measures in place now, to remain the same as pictured.
What rules are there for skiing in France this year?
Face masks have been compulsory in public places and on transport for many months now, and we understand this will remain the same through the winter for skiing in France in 2020/21, for all regions of the country.
France has kept its borders relatively relaxed and open during the whole pandemic compared ot others overall, allowing tourists who self-certify before or during arrival on principle (known as an "Honour Statement"). This applies in the Alps too, and visitors are expected to sign that statement to declare they are healthy enough to be in France and are Covid-19 negative.
There have been a very few reports of spot-checking and testing for Coronavirus, but temperature checks do mostly remain in place at the border.
Should I book my airport transfers early for the ski season?
We are starting to see some trends towards last-minute bookings, and another trend towards booking for the late season in 2021. We would advise booking airport transfers for 2021 for both cheaper prices and preparedness for travel if your plans are to take advantage of a forecast downwards trend in infection cases in Europe by the end of February.