GET A QUOTE AND BOOK YOUR AIRPORT TRANSFER TO TIGNES
Airport transfers to Tignes from Geneva, Chambery & Lyon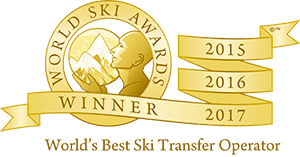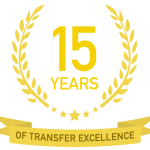 When booking a ski holiday, it is becoming easier to organise it independently. Many choose to book a holiday separately rather than choosing a package holiday and we can't blame you for booking it that way!
A difficult decision can be deciding the best way to travel to the ski resort. There are plenty of ways to travel but knowing which option to take can be the difference between an excellent start to your holiday or a nightmare. Don't worry, we're going to take you through the pros and cons of each option available.
If you're travelling from the UK, the most logical way of getting to France is to fly.
Flying
There are a few options when it comes to flying to Tignes:
| | | |
| --- | --- | --- |
| Geneva | Chambery | Lyon |
| 3hrs | 2hrs | 2hrs30mins |
| 222km | 142km | 219km |
The majority of people fly into Geneva when they travel to Tignes and that's for good reason. There are a lot more carriers who fly to Geneva this means you can regularly get the best prices by flying to Geneva over alternative airports.
Transfers from the Airport to Tignes
This is where we come in. You can easily book a Geneva Airport transfer or a transfer from one of the other surrounding airports to Tignes.
Transfer options are available to suit all budgets, with transfers ranging from cheap yet reliable scheduled and shared shuttles all the way to executive and luxury transfers, as well as everything in between. The choice is all yours.
When it comes to the least hassle, a transfer with Ski-Lifts is by far your best option. You simply walk up to our desk in Geneva Airport and you will be met by your driver. Then it's a case of relaxing and letting the driver do the rest of the work until you arrive at your accommodation in Tignes.
Hassle-free especially applies to you if you're planning on bringing your own skis. All of our transfers to Tignes include ski carriages, so you can bring them on the transfer for free.
Get an instant quote now for your Tignes airport transfer.
Minimum journey time – 1 hour 25 minutes.
Pros –

Suits any budget

Hassle-free

Carry extra luggage for free

Door-to-door

Book beforehand
Public bus to Tignes
Another option for getting to Tignes is to take the public bus from Geneva. The bus will usually take the most direct route via the A41 motorway and the N90 national road through Annecy, Ugine and Albertville before the D902 mountain road to Tignes.
Taking the bus from Geneva to Tignes is a good option when wanting to save some money, but it will take significantly longer than taking a transfer. The transfer time is roughly 4 hours, but bear in mind it will vary dependant on the date, time of day, the weather and traffic.
Minimum journey time – 4 hours.
Pros –

Cheap
Cons –

Long journey time

Not door-to-door

May struggle with extra luggage
Driving to Tignes
Some people prefer to take their own vehicle over flying to Geneva when going to Tignes as it can sometimes give them more flexibility.
We must stress that although this is a flexible option driving in the Alps can be difficult which is why we only use the most experienced drivers in the area. They have years of experience driving on these roads in the trickiest of conditions.
The journey from the UK is long and considered the least relaxing way to travel to Tignes especially if you are the Driver. The drive takes around 13 hours in total from London, so if you're not stopping off overnight along the way, it can be incredibly tiring.
Minimum journey time – 13 hours.
Pros –

Flexibility
Cons –

Long journey time

Drive can be tiring

Relying on no traffic

Struggle with lots of luggage

Difficult driving on mountain roads
Travelling with Equipment
Not everyone travels with their own equipment, but some people choose to do so.
Airlines
Many airlines offer the option to add sports luggage into your baggage for the flight. This does often come at an extra cost of around £35 per flight. It's worth checking these details prior to booking your flight as it can vary from airline to airline.
Airport Transfers
Not all airport transfer companies cater for people bringing extra luggage. However, if you book your transfer with Ski-Lifts you can bring your skis free of charge as well as one item of hold luggage. When you book your transfer you can specify how many items of hold luggage and skis you would like to bring, that way we know in advance and can cater for your needs.
So, what's the best way to get to Tignes?
We've given you the facts as well as the pros and cons of the different ways of travelling to Tignes from the UK. The question on your lips might be, what is the best way to get to Tignes?
If you're travelling from the UK, without a doubt, the quickest and easiest way to get to Tignes is to fly into Geneva. Then take an airport transfer from Geneva of your choice with Ski-Lifts.
If you're taking a transfer, you will be collected from the arrivals hall at Geneva Airport and taken to your accommodation in Tignes. Whatever your budget, Ski-Lifts have transfer options to suit your needs, with; shared, private, executive and large coaches available to book!
Truly flawless door-to-door service
Relax knowing that someone will be waiting at the airport

24/7 assist while you're travelling

Get to your destination safely and comfortably