QUIZ: Where to ski and snowboard?
With more than a thousand ski resorts in the Alps, it can be hard to find the perfect place for that amazing trip that ticks all the boxes, especially if it's your first time going on a ski holiday. Therefore, we've created a quiz to help you find your ideal destination and guide you in the right direction in your search. At each question right down your option -A, B, C or D- and at the end of the quiz count the letter it has been repeated the most. Here we go!
1. Apart from skiing, why would you like to go on a ski holiday? 
As a break-away from the routine

I just want to take to the slopes!

Discover a new place

Have a great time with my friends
2. How much should the transfer take from the airport to the resort?
I don't mind as long as the trip has a beautiful view

Less than 2 hours, I'm too impatient!

"A journey of a thousand miles begins with a single step" – Lao Tzu

I just want to arrive on time for the après-ski
3. 
What type of skier are you?
The one that takes their time to contemplate the views

I'm a snowboarder

The adventurous kind

An après-skier
4. What's your skiing level?
Intermediate

Expert

Beginner

I can try…
5. Which is your most-used emoji?
?

?

?

?
6. Best company to tackle the slopes with?
My partner and people from my closest circle 

Anyone who loves the snow as much as I do

Somebody willing to explore around

Friends! The more, the better
7. How will you spend your evening?
Relaxed at the spa

Still snowboarding or skiing

Discovering a new place in town

Drinking with my friends 
8. The most important thing about the resort?
The scenery

The pistes

The connections

The bars
Majority A – Val Thorens, France
At Val Thorens, approximately 2 hours and 30 minutes away from Geneva Airport.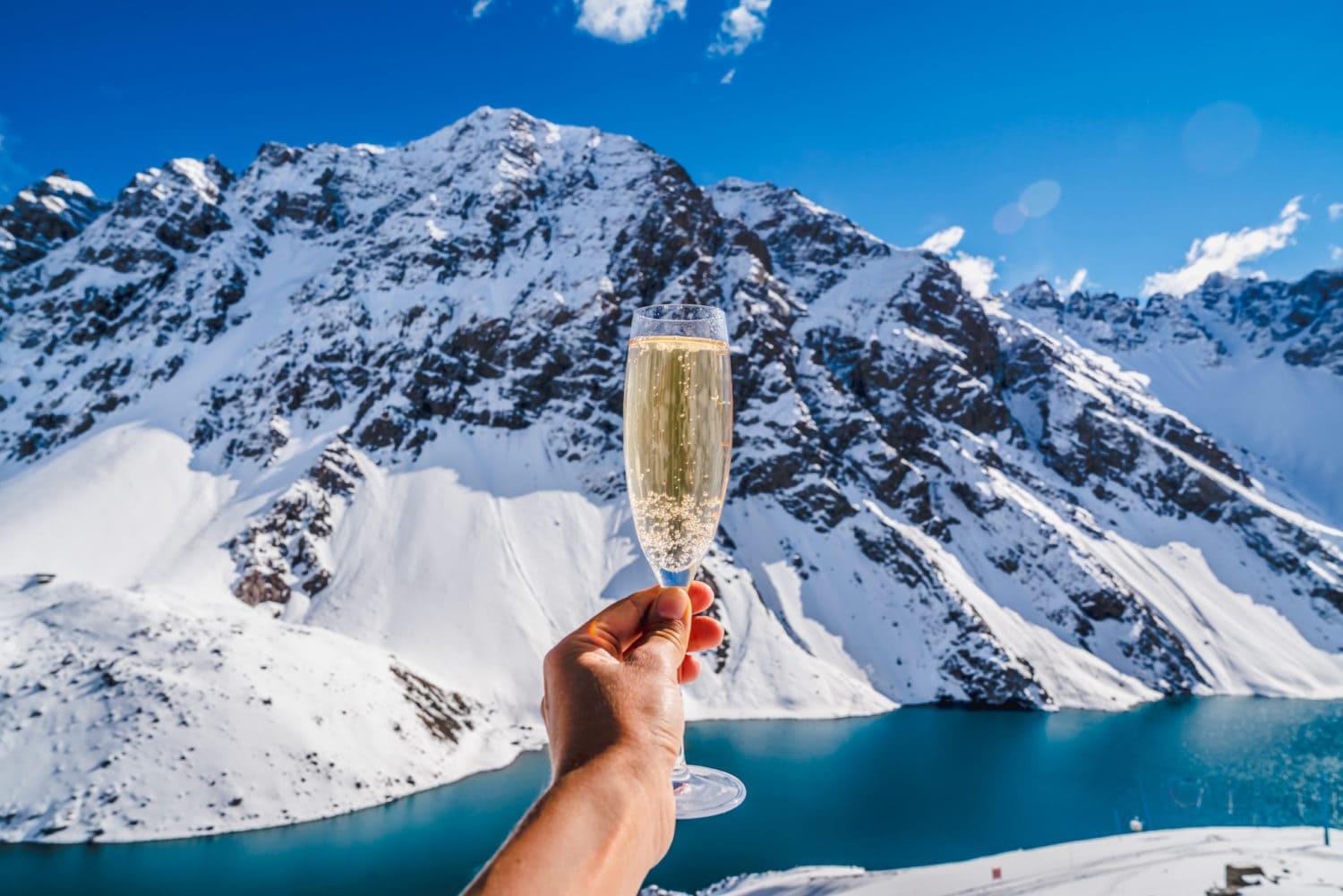 After working so hard you look forward to treating yourself and relaxing. A great ski holiday must come along with a great spa! In the top-floor of the Pashmina Hotel, you'll find the Occitane. You can have a massage, relax at the jacuzzi or at the steam room and take a nourishment treatment before descending the slopes. 
While you relax, and let the treatments take full effect as you have a glass of the finest champagne, you can enjoy the stunning winter panorama of the Trois Vallées. Also, if you want to explore other ski resorts, the Three Valleys is well connected by lifts with Méribel, La Tania, Courchevel and more.
Even if the first development built was a somewhat unsightly apartment block, Val Thorens is now home to some of the smartest hotels in the French Alps, more sympathetic with the Savoyard style. Some of the best hotels in the resort are Altapura, with an elegant Scandinavian style and Koh-i Nor, named after the largest diamond in the world.
Majority B – Avoriaz, France
At Avoriaz, approximately 1 hour and 30 minutes away from Geneva Airport.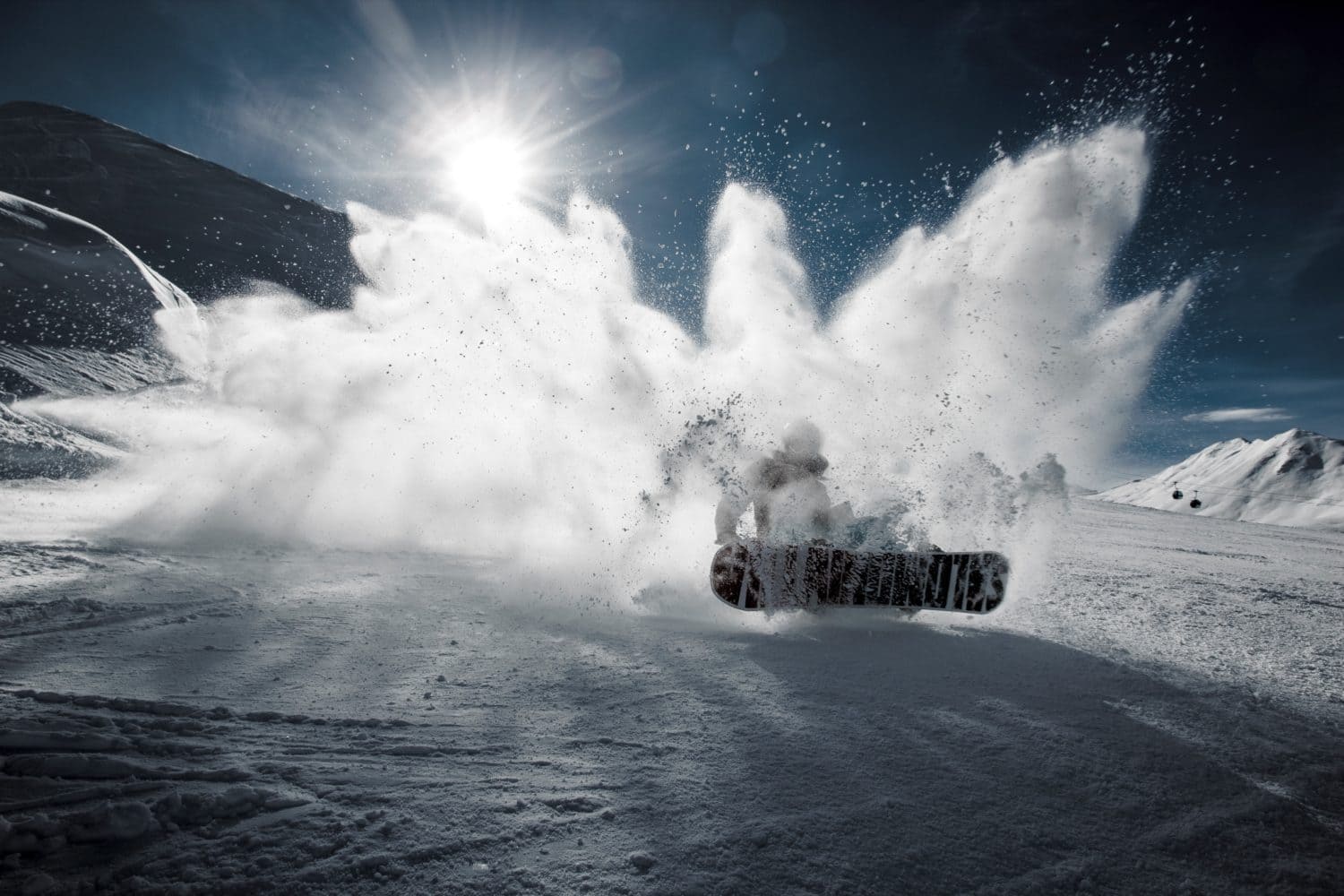 All you care about is taking on those slopes! You are happier on the pistes and surrounded by snow, that's why you'll love the stunning views over the Morzine valley and Mont Blanc. Avoriaz has one of the best conditions to snowboard and ski: it has 600km of pistes to freeride, it's usually one of the first resorts to get snow, and it's the highest resort of the Portes du Soleil ski region (over 5900 feet). Also, the alpine resort has some of the best snowparks in Europe, including the Stash, a fun ungroomed area to freeride and freestyle. 
But if you go to Avoriaz don't forget your swimming costume (yes, your swimming costume), you are going to need it at Aquariaz Indoor Water Park. Built on the top of a cliff, you can see the whole valley covered in snow while you're swimming in a heated pool. Aquariaz has all the features you expect from a water park: a gently-flowing river to float around, an aquatic play area for young children, massage tables, and even a 10-metre high water half pipe.
Once a year, Avoriaz also hosts the Snowboxx Festival, with many ski and snowboard activities and an epic après party. Each year the line-up of the festival is headed by some acclaimed DJs such as Jax Jones, Annie Mac and Rudimental, amongst other artists. 
Majority C – Borovets, Bulgaria
At Borovets, approximately 1 hour and 15 minutes away from Sofia International Airport.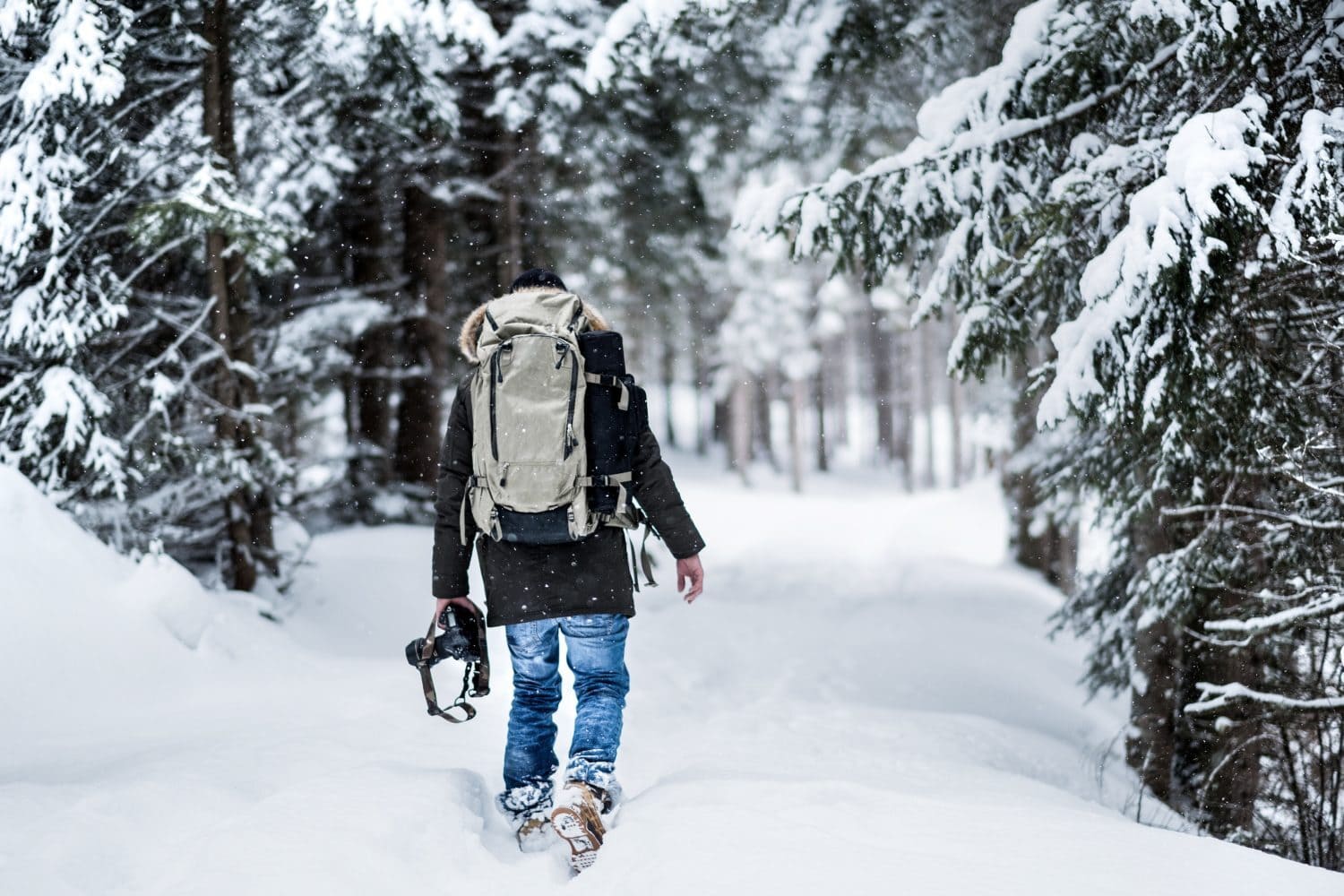 For you, each day is a chance to discover the world and skiing is just a pretext for new adventures! If you know the Alps well already, and they've lost their charm, then you should ski in Borovets, located at the foot of Mount Musala, the highest peak in the Balkans. This Bulgarian resort has great connections to other places worth exploring and it's easy to find excursions to Sofia and Plovdiv. Also, it's near the Rila Mountains and you can visit the fascinating Rila Monastery, the largest and most famous Eastern Orthodox monastery in Bulgaria. 
At 2925 metres of altitude, Borovets is a more budget-friendly destination compared to the Alps, and it has a wide offer of courses and activities for beginners. Still, intermediates can also have fun in the Balkans.
The resort also offers great après-ski plans where you can make other international friends, have fun and share some travelling recommendations. Besides, many skiers highlight Borovets' nightlife as a key feature, as it's the ski resort with the most bars per square km in Europe. Bulgaria is also one of the cheapest countries in Europe to buy beer, but you might want to try Rakia, Bulgaria's national drink.
Majority D – St. Anton, Austria
At St. Anton, approximately 1 hour and 15 minutes away from Innsbruck Airport.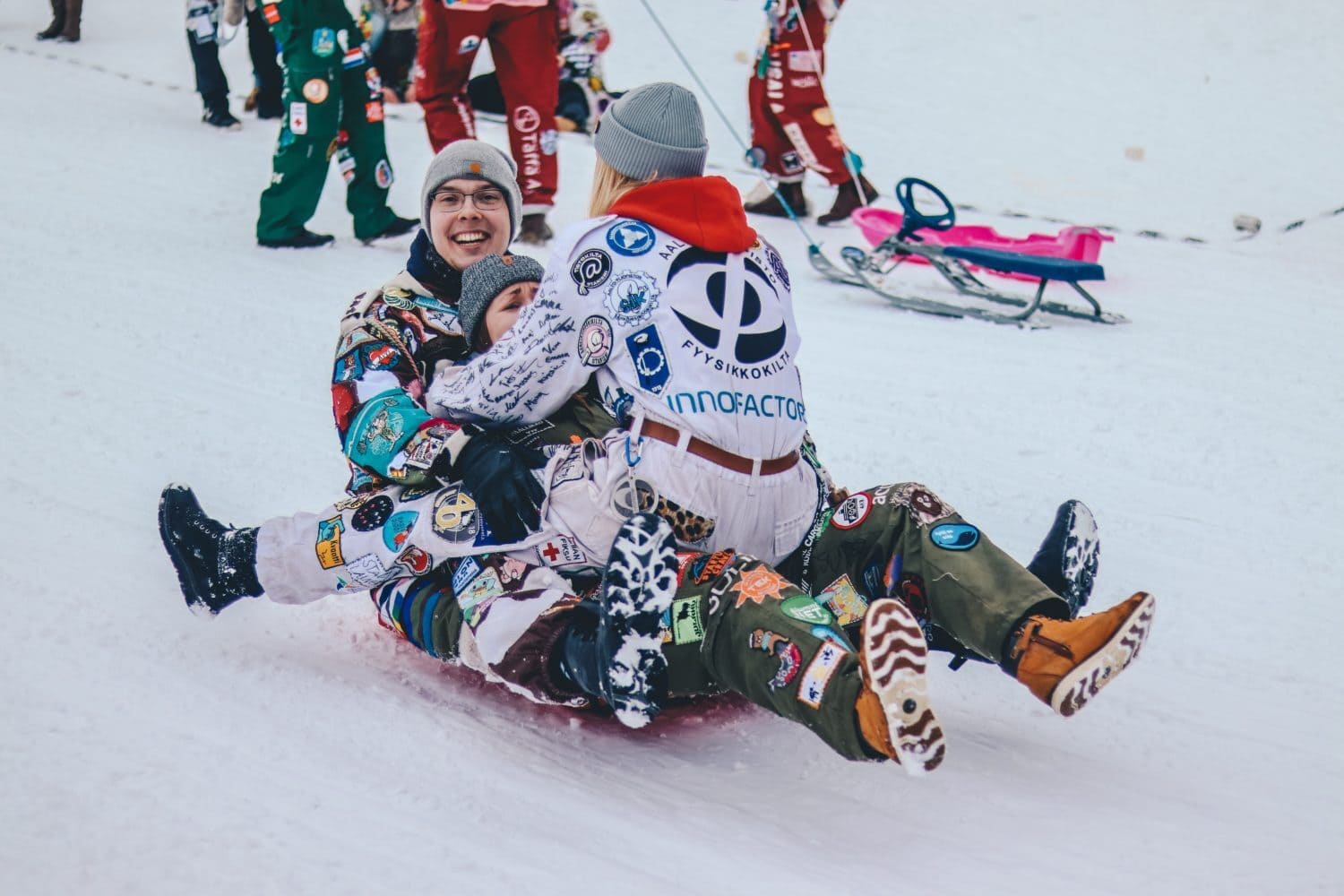 Taking to the slopes is an exciting idea, but you can't stop thinking about the après-ski plan! St. Anton nights are well-known in the ski scene. Skiers and snowboarders can start their afternoon in the legendary après-ski mile, listening to live music and having an Austrian beer in bars like Mooserwirt, Taps, and Krazy Kanguruh. If it's after 8pm and you are still looking for a place to continue the party and have some Jagermeister, you can go to Piccadilly/Postkeller, a complex in the middle of town with two ambiences: an area to drink and talk and another one if you feel like dancing. 
St. Anton is one of the snowiest areas in Europe, offering excellent snow conditions suitable for skiers and snowboarders of any level. However, experts will have a great time on the slopes in the resort and they can test their skills in areas like Galzig. On the other hand, the Nasserein area is more suitable for beginners and they can join the Ski School Arlberg, the largest school in Austria.
The Alberg region is the largest linked ski area in Austria and the lifts are highly efficient. With your ski pass, you'll be able to ski at any point of the 305km in the Ski Arlberg area and visit neighbours resorts of St Christoph and Stuben and any of the other place in Lech and Zurs.
Happy with your resort? Which one is going to be your next destination? Share it with us on Instagram, Facebook and Twitter, we'd love to know the result!
Why book your airport transfer with us?

Flexible Booking
100% free cancellation
7 days before you travel. Plus our Covid Guarantee.


24/7 support
In case you're delayed or need our help


No hidden fees
Skis, child seats, luggage and amendments are all included.


Loyalty Points
Earn Money off your next holiday transfer (ski, golf, cruise & more)


Global Coverage
Over 200+ ski resort destinations


Award Winners
Multiple World Ski Award Winners. 'World Best Ski Transfer Operator'.
Airport transfer types to suit all budgets