Airport Transfers to Banff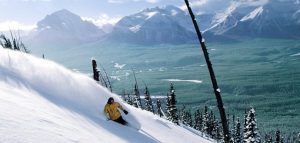 Banff is not actually a ski resort but rather a town surrounded by ski resorts – why go to one ski resort when you can go to three! Especially when, even individually they are some of the best resorts Canada has to offer.
Banff sits between Sunshine Village, Lake Louise and Mount Norquay in the Banff National park, 80 miles west of Calgary. An area recognised for its outstanding natural beauty by being a UNESCO world heritage site.
Despite it being one of Canada's top winter destinations, its is even more popular in the summer.
Sunshine Village is marked out by its huge winter season; a full seven months! Opening in early November, Sunshine offers uninterrupted skiing right through to late May. It also features a two acre terrain park with up to fifty features, all geared towards helping progression for the novice to the pro.
Lake Louise's huge ski area features 139 trails and marked bowls on four mountain faces, with a great blend of beginner, intermediate and expert runs there is something here for everyone.
MountNorquay is the closest resort to Banff, and dates back to 1926. Although it's smaller by number of runs than Lake Louise, it offers some of the most challenging terrain in North America and is also the only one of the threeBanff resorts to offer night skiing, from 5-10pm.
Ski-lifts can offer two choices for airport transfers between Calgary airport and Banff.
Either the standard private transfer option, or a coach transfer for larger groups.
Please use the quote generator for more details on our transfer prices, choose the option that suits you best and make your booking online.
Booking your airport transfer to Banff in advance with Ski-Lifts is one of the easiest and most convenient ways of getting to Banff.
It can save you time and money when compared to getting a taxi to Banff from the airport.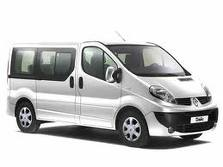 Useful Links
Calgary Airport Transfers
Book Ski Hire
Ski resorts in Canada
Ski resorts in the United States