How to find us at Geneva airport.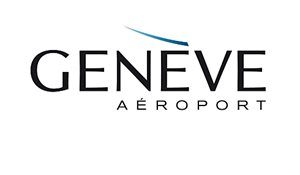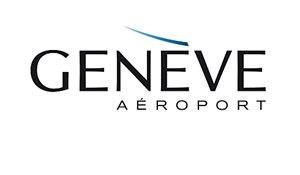 Upon arrival at Geneva airport, you should collect your bags and proceed through customs into the arrivals hall on the Swiss side of the airport.
Once into the arrivals hall, please make your way to the Ski-Lifts transfer meeting point, our desk in the airport, where your driver or our representatives will meet you.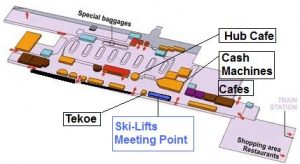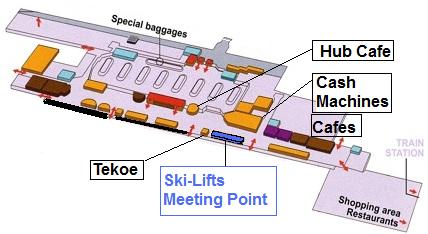 The map here shows how to find the desk, simply turn left after entering the arrivals hall, once you are opposite the cash points, you will see a cafe called Tekoe and a UBS bank, the Ski-Lifts desk is situated between these.
There are a number of airport transfer companies with desks in this area, you will be able to locate the Ski-Lifts representative as they will have the Ski-Lifts name on a sign on this desk.
The desk is situated close to a number of cafés and shops where you can pick up refreshments. The airport authorities have located the desks of the main transfer companies here to try an ease congestion in the airport and they are situated en-route to the main minibus car park.
If you are arriving by train, enter the arrivals hall of the airport, from the train station. Our desk is situated on the left-hand side of the hall as you walk down, immediately before Tekoe and after the UBS bank.