How to Get to Beaver Creek
Plenty of people are choosing to book their ski holiday by themselves and we don't blame them. Why choose a package holidays when you can easily do it by yourself and for a cheaper price.
When you're trying to keep the costs down, one question which always pops up is which is the most convenient and cheapest way to get to the resort. There are many options when it comes to travelling to the ski resort. It's worth thinking carefully about how you get there. No one wants a nightmare start to their vacation. We'll take you through all the options available to you!
Flying
The best way to get to Beaver Creek is to fly to Denver
The majority of people fly into Denver when they travel to Beaver Creek and that's for good reason. To put it simply, Denver is your best option. Many major airlines fly into Denver from plenty of US and international airports and the transportation from Denver to Beaver Creek will provide the best and most varied options for all budgets.
Transportation from the Airport to Beaver Creek
This is where we come in. You can easily book a shuttle or private transportation to get from Denver Airport to Beaver Creek.
Transportation options are available to suit all budgets; ranging from cheap yet reliable scheduled and shared shuttles all the way to private transportation. The choice is all yours.
When it comes to the least hassle, transportation with Ski-Lifts is by far your best option. You will be met in the arrivals hall at Denver Airport by your driver. Then it's a case of relaxing and letting the driver do the rest of the work until you arrive at your accommodation in Beaver Creek.
Hassle-free especially applies to you if you're planning on bringing your own skis. All of our shuttles/private transportation to Beaver Creek include ski carriages, so you can bring your skis for free.
Get an instant quote now for your Beaver Creek airport shuttle.
Minimum journey time – 2 hours.
Pros –

 Suits any budget

 Hassle-free

 Carry extra luggage for free

 Door-to-door

 Book beforehand
Public bus to Beaver Creek
Another option for getting to Beaver Creek is to take the public bus from Denver.
Taking the bus from Denver to Beaver Creek is a good option to keep the costs down to an absolute minimum, but it will involve numerous stops along the way and it will take significantly longer than an airport shuttle.
The same shuttle transports skiers to Vail and Beaver Creek and due to Vail being closer to Denver, all Vail passengers will be dropped off first. The bus may make numerous stops in Vail before continuing on to Beaver Creek
Lots of waiting can be rather annoying for some and is rather challenging for any return trips to the Denver airport, where Beaver Creek passengers are picked up first before the van picks up in Vail.
Minimum journey time – 3 hours.
Pros –

 Cheap
Cons –

 Long journey time

 Not door-to-door

 May struggle with extra luggage
Driving to Beaver Creek
People do prefer to hire a vehicle to Beaver Creek and vouch that it can give you more flexibility when travelling to and from Denver.
However, we stress that the roads in the mountains can be tricky to manoeuvre and that's why we only use the most experienced and best drivers in the area. They have years of experience driving on these roads in the trickiest of conditions. Also, driving can be tiring, why not take a shuttle or your own private transportation and relax knowing you'll be dropped off at your accommodation.
Minimum journey time – 2 hours.
Pros –

 Flexibility
Cons –

Expensive car hire

 Drive can be tiring

 Relying on no traffic

 Struggle with lots of luggage

 Difficult driving on mountain roads
Travelling with Equipment
Not everyone travels with their own equipment, but some people choose to do so.
Airlines
Many airlines offer the option to add sports luggage into your baggage for the flight. This does often come at an extra cost of around $35 per flight. It's worth checking these details prior to booking your flight as it can vary from airline to airline.
Airport Transfers
Not all airport shuttle companies cater to people bringing extra luggage. However, if you book your airport transportation with Ski-Lifts you can bring your skis free of charge as well as one item of hold luggage. When you book your transportation you can specify how many items of hold luggage and skis you would like to bring, that way we know in advance and can cater for your needs.
So, what's the best way to get to Beaver Creek?
We've given you the facts as well as the pros and cons of the different ways of travelling to Beaver Creek. The question on your lips might be, what is the best way to get to Beaver Creek?
Without a doubt, the quickest and easiest way to get to Beaver Creek is to fly into Denver Airport. Then take a shuttle or private transport to Beaver Creek from Denver with Ski-Lifts.
Denver is the closest airport to Beaver Creek, with a transfer time of around 2 hours and many of the major airlines fly into Denver from a number of international and domestic airports.
If you're taking a shuttle, you will be collected from the arrivals hall at Denver Airport and taken to your accommodation in Beaver Creek. Whatever your budget, Ski-Lifts have transportation options to suit your needs, with; shared shuttles and private transportation available.
GET A QUOTE AND BOOK YOUR AIRPORT SHUTTLE TO BEAVER CREEK
Airport transfers to Beaver Creek from Denver Airport (DIA)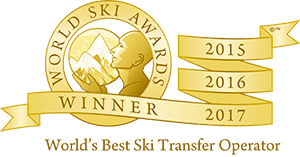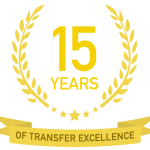 Truly flawless door-to-door service
Relax knowing that someone will be waiting at the airport

24/7 assist while you're travelling

Get to your destination safely and comfortably