Garmisch Airport Transfers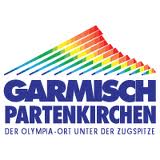 Garmisch sits on the German side of the border with Austria and is linked up with Partenkirchen, giving skiers and boarders access to 170 miles of pistes.
One of the most famous German resorts, Garmisch will be familiar to snow sport fans, the skiing world cup inevitably stops here. The area is fragmented over five mountains, and similar to Chamonix, you choose which area you'd like to visit on a particular day, whether that's the high up glacial skiing available on the Zugspitze, or the tree lined pistes lower down the mountains.
As expected, Garmisch has plenty to offer expert skiers who'll be drawn to try the famous Kandahar run, as well as the gullies around the Sonnenalm Lodge on powder days. Intermediate skiers and boarders have plenty to keep them entertained at Garmisch, with the collection of wide open runs in the Hausberg area being a favourite. For beginners, all the areas have a decent range of green runs, as well all the excellent range of ski and snowboard schools.
Ski-Lifts can offer airport transfers to Garmisch from Innsbruck, Munich and Memmingen airports.
Whether you are looking for a private airport transfer or a shared taxi, please check our quote generator for more details. Simply choose your preferred transfer and make your booking online, you'll receive instant confirmation of your booking by email.
Useful Links
Book Ski Hire Online

Innsbruck Airport Transfers
Memmingen Airport Transfers
Munich Airport Transfers