Les Contamines Airport Transfers from Geneva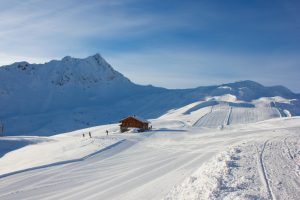 Les Contamines airport transfers from Geneva with Ski-Lifts! Simply get your quote for an airport transfer to Les Contamines from the quote generator and book online.

The village of Les Contamines is a jewel at the heart of the Mont Blanc region with its Skiing Area which is moderately sized.

It ranges from the village at around 1100m to l'Aiguille Croche at around 2500m. There are four sections of the ski area: The Tiercessection, the Roselette section, the Montjoie section and the Hauteluce section.

The Tierces section is south facing, it is the highest section of the resort and possesses the resorts hardest black runs: Grevettaz andRebans. The Tierces section also has easier blue and red runs such as Coins (blue) and Tierces (red). From most places in the Tierces section one can see (weather permitting) a vivid panorama of Mont Blanc and its neighbouring peaks including Aiguille de Bionnassay and Domes de Miage.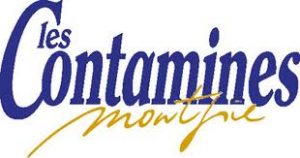 The Roselette section is a north facing section of ski runs which range from blue to black, the hardest run in this section is the black of Olympique. The Aiguille de Rosselette towers over the majority of the section giving it its name. There is off piste potential in the steep couloirs of the Aiguille de Rosselette.
The Hauteluce section is the name given to the section of runs on the other side of the Col du Joly in the Val Joly (rather than the Val Montjoie) the run difficulty is varied in this section.
 
The normal Les Contamines transfer time from Geneva Airport is just over 1 hour, but Les Contamines transfers can take longer at peak times.
Ski-Lifts offer private, and shared Les Contamines airport transfers at great prices.