Airport Transfers to Solden


Solden is famous as a party resort, with plenty of bars and clubs for people to choose from. It attracts a play hard, ski hard crowd!

That's not to say there aren't quieter areas surrounding the resort, with plenty of ski in-ski out hotels on the edges of town away from the main strip.

But the range of skiing and boarding on offer should not be overlooked. With two high altitude glaciers, 150 KM of pistes and a park, there's plenty of reason to be up early in the morning to make the most of this area. And if thats simply not possible, there's always night skiing.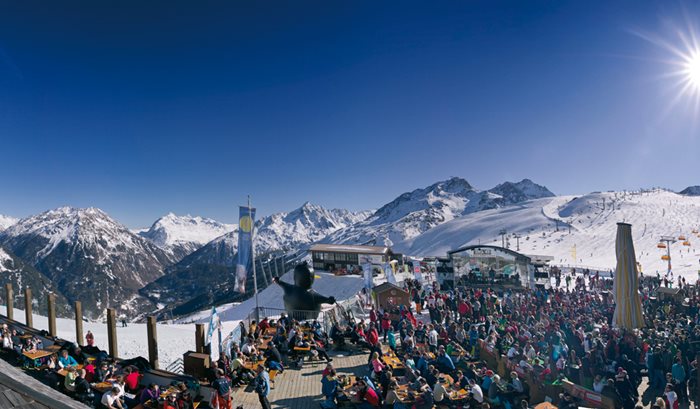 Ski-Lifts offer a range of airport transfers to Solden and many other ski resorts in Austria.
The shortest transfer to Solden is from Innsbruck airport at only around one hours travel time.

We offer shared transfers to Solden from Innsbruck, Munich and Salzburg airports.

You can also book a range of private transfers to Solden, including luxury transfers and coach transfer for bigger groups.

As well as the airports mentioned, you can also book Solden transfers from Memmingen, Vienna and Zurich airports.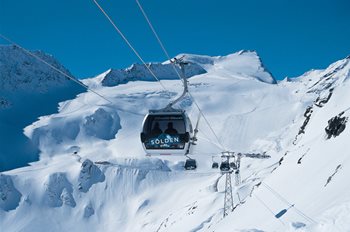 You can use the Quote Generator to see the full range of transfers offered to Solden. Book your Solden transfer online and you will receive an instant confirmation of your booking by email.
If you need any additional information, please don't hesitate to contact us.
For more information about the airports we offer transfers to Solden from, to book your ski or snowboard hire in Solden, or to search and book accommodation in Solden, use the links below.
Useful Links
Friedrichshafen Airport Transfers
Innsbruck Airport Transfers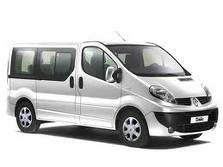 Memmingen Airport Transfers
Munich Airport Transfers
Salzburg Airport Transfers
Vienna Airport Transfers
Zurich Airport Transfers
Book Ski & Snowboard Hire
Book Accommodation in Solden