SaveOurSnow & Ski-Lifts
With a constant media presence, the topic of global warming is one that resonates with us here at Ski-Lifts, so when we heard about SaveOurSnow we jumped at the chance to be involved.



The aim of the website is to provide us all with impartial easily accessible information on all things green ski related – plus access up to date information and reports on global warming and how it may be affecting the world's climate and more importantly glaciers and snow coverage.
Global warming is having an affect on the shape of our ski resorts and there are some worrying reports being published with equally worrying facts- one for example indicating glaciers all over the world are melting at an alarming rate.
When it comes to a basic snow fall measurements on the surface of things, some resorts have suffered record bad winters and others record good winters. Researchers believe (although difficult for them to project) that climate change will result initially in some areas of the planet receiving more cold weather and precipitation than normal, while others get will be getting warmer and drier, however the fact of the matter will always come back to the world temperature increasing – which we can all assume will not be good for snow in the long term.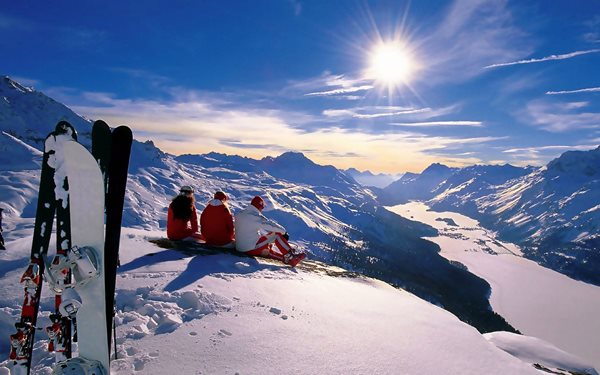 The Ski-Industry we operate in greatly relies on snow coverage and snow fall, so although we may not see immediate effects to the industry we must consider the long term, not only would adverse climate change affect holiday makers but they would affect us and our community, peoples jobs and livelihood, and of course the planet.
In addition to this SaveOurSnow has a green news feed and green directory on all the great initiatives in place and in progress in different resorts, using this we can all make better choices about resorts and accommodation – did you know for example that La Plagne is 100% Renewable Energy Powered? Nope neither did we.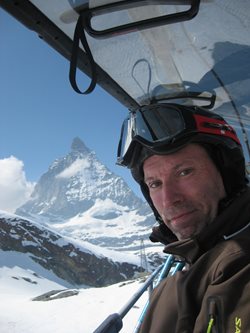 Patrick Thorne, founder of SaveOurSnow believes that information is the key to making a difference. Patrick says, "When I established SaveOurSnow back in 2004 it was because I noticed that although ski resorts were increasingly doing what they could to combat climate change, and skiers were being told to look out for what resorts were doing on the environment, it was hard to find information and make informed decisions.
SaveOurSnow bridges the information gap and is the independent place to find out what resorts are doing, where new eco friendly ski resort accommodation is being built and it publicises new ideas that can then be copied by other resorts.  But it's all volunteer run, so Ski-Lifts support will be a great boost and allow us to do much more – collect more data, build a more pro-active site and help more of the next generation of skiers, students and journalists who want to know more but still find it hard to get information."
We got know Patrick Thorne after interviewing him for one of our blogs when he told us about 'Save Our Snow',  so we are hoping to raise a good fund and help increase awareness of the initiative, and contribute towards good environmental management of the ski industry.
Ski-Lifts will be donating 5% off all bookings that come via this link http://transfers.ski-lifts.com/wp/saveoursnow to Save Our Snow to ensure they can continue to their great work in securing a future for our powder days.
For more information check out our page on SaveOurSnow here.
If you would like to support SaveOurSnow by hosting a Ski-Lifts widget, banner or link please let us know! With the average price on a transfer being 210 Euros (single trip and a return is usually required) we can almost guarantee that anyone who gets involved will help to raise lots of money and awareness for this great and worthwhile cause.