Bars and Restaurants in Les Arcs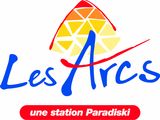 Part of the huge
Paradiski ski area
, Les Arcs is made up of several areas, namely
Bourg-Saint-Maurice
, Arc 1600, Arc 1800, Arc 1950 and Arc 2000, each situated at different altitude and each with its own individual character and atmosphere.
In terms of bars and restaurants it is probably Arc 1800 that has the greatest selection on offer.
Here we have a selection of restaurants to get you started;
Chalet de L'Arcelle in Arc 1600 is a traditional style of restaurant.
Mountain Cafe is in Arc 1800 and has a huge selection.
In Arc 1950 is East, an Asian restaurant.
And finally there is Kilimandjaro which could be the pick of the restuarants in Arc 2000.
As with the restaurants, we want to give you a taste of what you might expect to find.

In Arc 2000 is Latino Loco.

Chalet Luigi is in Arc 1950, a bar with a disco beneath it.

Arc 1800 has the greatest selection and the liveliest bars, Jungle Cafe is slightly more relaxed and serves famour kebabs, whereas Red Hot Saloon is the place for dancing into the small hours of the morning.