Summer Music Festival Scene in Europe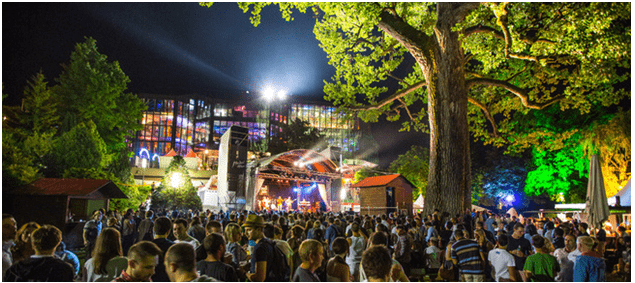 Forget Glastonbury and the UK festival scene this summer and revisit Europe, where you'll find some of the best music festivals are just a stone's throw away.
Take in the cultural surroundings of a new destination and catch some incredible music. This summer there are some great names to be seen and some great festivals to get to.
In recent year's music festivals in the mountains have been on the rise, such as Snowbombing in Mayrhofen andRock The Pistes in the Portes Du Soleil, meaning when you're on your skiing or boarding adventure you can team it with the fun and sounds of a music festival.
Snow + beer+ music = what more could you want? Exactly…but when it comes to the UK festival scene, you play weather roulette in the hope that you won't be knee deep in mud. So, why not team your festival agenda with a bit of sightseeing this summer?
Venture forth to some new ground over in Europe for some more (let's face it) reliable weather, and a taste of something different, here's a few we think are worth a look…
Montreux Jazz Festival  4th-19th July 2014.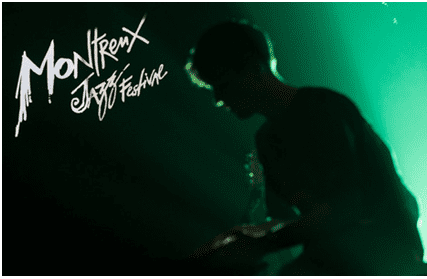 In its 48th year and clearly they are doing something right, there's something for everyone here, so don't be fooled by the name. Perfectly placed on the edge of Lake Geneva and surrounded by mountains, Montreux delivers on both scenery and serious line-ups. With 6 stages covering various genres and plenty of free music also available this is an event not to be missed. The festival runs for 2 weeks and you can purchase tickets for particular artists or areas, starting at around £40.
Who's playing? Stevie Wonder, Pharrell, Lykke Li, Damon Albarn, Ed Sheeran, Outcast, Norma Jean Martine, Thomas Dutronc.
How do I get there? Transfers from Geneva Airport to Montreux take around one hour and are €38 per person (when 8 of you are travelling), you can book online directly with Ski-Lifts.
 Primavera, Barcelona 28th-31st May 2014.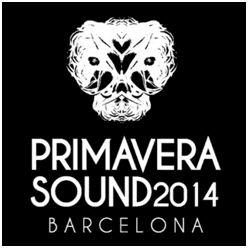 The now legendary festival is known for its super friendly crowds and warm weather- this is surely a great excuse to go and see a fantastic city and squeeze in your summer music hit.  Set by the sea just 20 minutes from the city centre you're likely to see most of the up and coming artists of the year, and some that will no doubt be big next year too.
Tickets are a steal in comparison to what some of the UK festivals ask, starting at just €195.
Who's Playing? Arcade Fire, Pixies, Haim, SBTRKT, Foals, the National, Jagwa Ma, Hot Chip DJ set, Nine Inch Nails.
How do I get there? Located in the heart of Barcelona there is public transport running from the airport to the festival sight frequently. Or contact us and we will happily arrange private transfers for you.
BIG Festival in Biarritz will appeal to the surfers out there.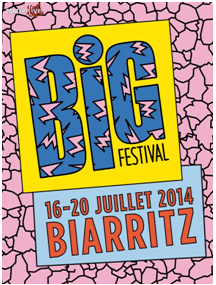 Running from the 16th to the 20th of July and only in its 6th year, this festival is just starting out, but here you can spend the day in the famous Biarritz surf and then head into the festival to catch some big headliners as well as some more local bands. The party goes on till late, with club nights open till dawn – however you might need to go out wearing your wetsuit to catch the morning surf! Some days are free but to catch the bigger headliners tickets are just €49.
Who's Playing? Placebo, Metronomy, Flight Facilities, Cassius, Claptone.
How do I get there? Book you airport transfers from Biarritz airport with our sister company www.Sea-Lifts.com.
The Garden Festival – Croatia. 2nd-9th July.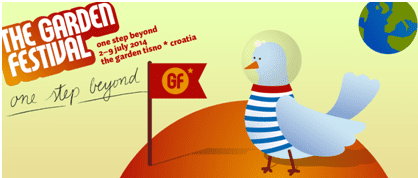 This boutique festival stands out in Croatia's growing independent festival scene, set in Garden Tisno, this festival has got more of an electronic feel to it than its competitors and some really special additions. With a tiki bar, outdoor night club as well as a beach stage this festival is something special. But the highlights not to be missed are its Boat Party's. The Garden Festival allows you to perfectly combine the best elements of a festival and your summer holiday in one breathtaking place.
Tickets start at £120 for a week's pass.
Who's playing? Eats Everything, Greg Wilson, Session Victim, Ben UFO, Midland, Jimmy B.
How do I get there? Book your flight to land in Split, coach transfers to local bus stations are available via the website, or contact us and we will arrange private transfers for you.