Top tips when booking Ski or Snowboarding Lessons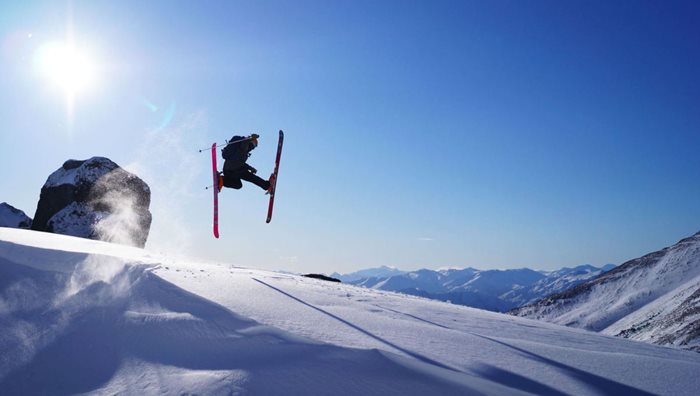 We know how daunting the task of booking ski or snowboarding lessons for you or your nearest and dearest is. A ski holiday will certainly be improved with lessons as you want to hit that sweet spot of enjoyment and progression instead of fear and falling over…But making the right choice can be tricky!
You and your fam's holiday happiness absolutely relies on this decision – so it shouldn't be taken lightly. And we've all heard the horror stories – 20 people to a lesson, the instructor speaking 3 words of English or you losing your group entirely and finding yourself in the middle of nowhere (or at least nowhere you recognise…)
So as more independent offerings  for ski and snowboarding schools are becoming available for holiday's makers, we thought it was worth having a think about how to go about your booking with a little advice from Avoriaz Ski School –
SO here are our top tips when booking a ski or snowboarding lesson-
Book lessons where you can see what the max number of students will be- Ideally you don't want more than 5-10 people even on peak weeks. Any more than this and you'll get nothing from the lesson, 1 or 2 pieces of feedback is not going to progress your skills on a week's holiday – so read the fine print or chat with the school directly.
Think about your group– have you got differing abilities? Maybe you want spend time with friends and family on your lessons together -but if your levels are different neither of you are going to get the benefits. Bite the bullet and book the right level for you.
Book in advance– peak weeks are always tricky to come by and despite more schools being available than before the best school will get booked up well in advance – don't leave it to chance in resort.
Ensure your instructor speaks English– there's nothing worse than being out of your comfort zone with someone that can only say 'snow plough' to get you through! Check they are either native speakers or fluent so you can make the most of your instructor and time on the slopes.
Book the right type of lesson– don't book onto a freestyle lesson if you are just learning the ropes and likewise –don't book a back country lesson if you don't want to ski the powder, read about what each lesson entails and if you're not sure make an enquiry.
So now you know what to look for when booking your ski lessons why not try our friends at Avoriaz Ski School, AND we've up with them to give a spot away on an avalanche safety course! The course is suitable for all levels of skiing or snowboarding and is an essential in keeping you safe on the mountain.
To enter head to our facebook page to vote for which burning ski questions you want the answers to (simply comment the question number you want to see answered) and they'll post us a tutorial video on the most popular! All votes get entered into a prize draw and the winner picked at random & announced on our facebook page on Sunday the 3rd of January!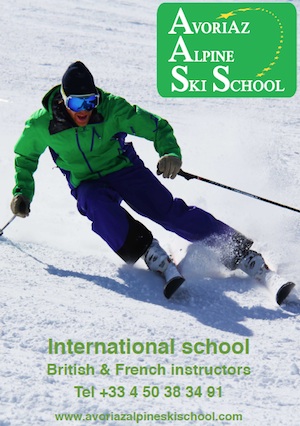 Choices are –
1. What's the trick to skiing in the powder?
2. How do you ski moguls?
3. How do you ski in icy conditions?
4. How do you tackle a jump on skis?
About  Avoriaz Alpine Ski School
A small British run ski school of English, Scottish and French instructors who have been providing excellent ski and snowboard tuition from the Avoriaz Plateau for 23 seasons. Their instructors all hold the highest international certification and provide fun, informative lessons in fluent English focussed on helping customers improve and enjoy their time in the stunning Portes du Soleil ski area.
Terms and Conditions
1. The closing date for entries is at 11:00 GMT on the 10th January 2016. Entries received
after this time will not be counted.
2. Entries can only be made through the Ski-Lifts Facebook by commenting on the competition question. Entries by mail, email or telephone, or any other means will not be counted.
3. The winner will be chosen at random from all comments and the winner will be announced on
the Ski-Lifts Facebook page at 12:00 GMT on the 10th January 2016 and contacted by email.
4. The prize is for one person.
5. The dates the prize are redeemable are from the 11th of January – 24th April. (Snow conditions permitting, subject to availability and excluding peak dates)
6. The winners will receive a free place on an Avalanche Safety course during their stay. If there is no course running that week they may exchange their prize for 1 spot on a group lesson if a suitable level has availability.
7. Excludes peak dates – 8th February – 26th February 2016.
8. The prize is non-exchangeable, non-transferable, and is not redeemable for cash or other prizes.
9. In the event that the winner cannot take the prize a new draw will be taken and a new
winner announced.
10. Entrants must be over 18 years of age.
11. By entering the competition you agree to be contacted from time to time via email about
special  offers or promotions from Ski-Lifts Ltd, or the partners for the prize of this
competition.
12. No responsibility is taken for entries that are lost, delayed, misdirected or incomplete or
cannot be delivered or entered for any technical or other reason.
13. Ski-Lifts accepts no responsibility for any damage, loss, liabilities, injury or disappointment
incurred or suffered by you as a result of entering the Prize Draw or accepting the prize. Ski-Lifts
further disclaims liability for any injury or damage to your or any other person's computer relating to
or resulting from participation in or downloading any materials in connection with the Prize Draw.
14. Ski-Lifts reserves the right at any time and from time to time to modify or discontinue,
temporarily or permanently, this Prize Draw with or without prior notice due to reasons outside its
control (including, without limitation, in the case of anticipated, suspected or actual fraud).
15. Ski-Lifts shall not be liable for any failure to comply with its obligations where the failure is
caused by something outside its reasonable control. Such circumstances shall include, but not be
limited to, weather conditions, industrial dispute, and inevitable accidents.