Win a Pair of Panda Optics Funnel Orange Ski Goggles
It's time for our next giveaway!  This one is coming just in time for the beginning of the ski season.  One lucky winner will receive a pair of Panda Optics Funnel Orange Ski Goggles!  That's not all we're offering though…

You can also be 1 of 50 lucky winners of a Wipeout Piste Map ski goggle wipe! Where are you going? Pick the map of your choice from over 100 resorts in Europe.
It doesn't end there.  Every entrant will be sent a FREE email copy of Snow Enthusiast Magazine.

Why Panda Goggles?       
The simple concept behind Panda Optics is fashionable, yet affordable polarised goggles.  We've found no other goggle on the market which offers a great polarised lens option for an affordable price.  After much research, we believe that Panda Optics is the perfect balance between quality and value for money, especially the Funnel range.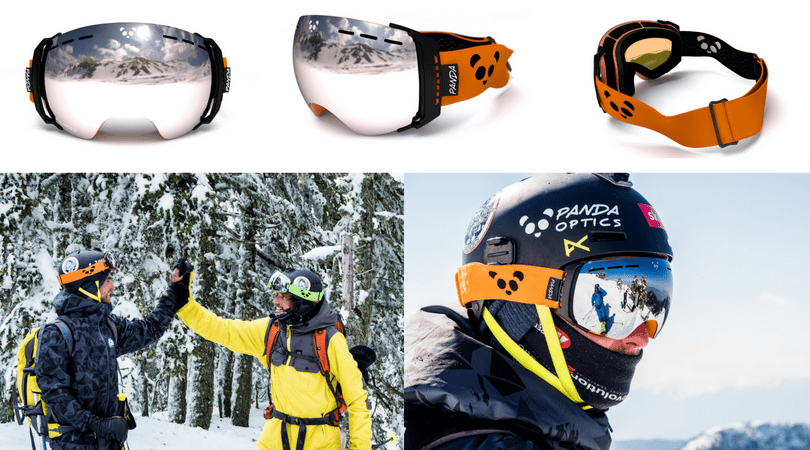 Terms and Conditions:
1. The closing date for entries is 12:00 midnight GMT on the 19 November 2017. Entries received after this time will not be counted.
2. To enter the competition, you must fill in your details on the Ski-Lifts Facebook page, which will give 1 entry.  Then you can leave a Google review of your Ski-Lifts transfer to gain another 2 entries. Entries by mail, email or telephone, or any other means will not be counted.
3. The winner will be chosen at random from all entries and the winner will be announced on the Ski-Lifts Facebook page at 13:00 GMT on the 24 November 2017.
4. The winner will receive Panda Optics Funnel Orange Goggles and 1 Wipeout Piste Map Ski Goggle Wipe.  49 runners up will receive 1 Wipeout Piste Map Ski Goggle Wipe.  Everyone who enters will receive a copy of Snow Enthusiast Magazine by email.
5. Entrants must be over 18 years of age.
6. No responsibility is taken for entries that are lost, delayed, misdirected or incomplete or cannot be delivered or entered for any technical or other reason.
7. Ski-Lifts reserves the right at any time and from time to time to modify or discontinue, temporarily or permanently, this competition with or without prior notice due to reasons outside its control (including, without limitation, in the case of anticipated, suspected or actual fraud).
8. Ski-Lifts shall not be liable for any failure to comply with its obligations where the failure is caused by something outside its reasonable control. Such circumstances shall include, but not be limited to, weather conditions, industrial dispute, and inevitable accidents.
9. Only one entry person is allowed.
10. Entrants must be based in the UK or have a UK address to mail to prize to.
11. By entering our competition, you are agreeing to the terms and conditions as set out above