QUIZ: Tell us which song you're playing on a loop, and we'll tell you if you are a skier, a snowboarder or an après-skier.
If you are willing to take this quiz, it could be because: you don't know what to try the next ski season; you want to double-check you are doing the right winter sport; and lastly (and most likely), you are bored.
We want you to have some fun doing this quiz so open the notes on your phone (or take a piece of paper and a pen for the old-fashioned way) and after reading each question, write down your answer -A, B or C-. Once you finish the quiz, count each letter, and read the answer of the letter repeated the most. Here we go!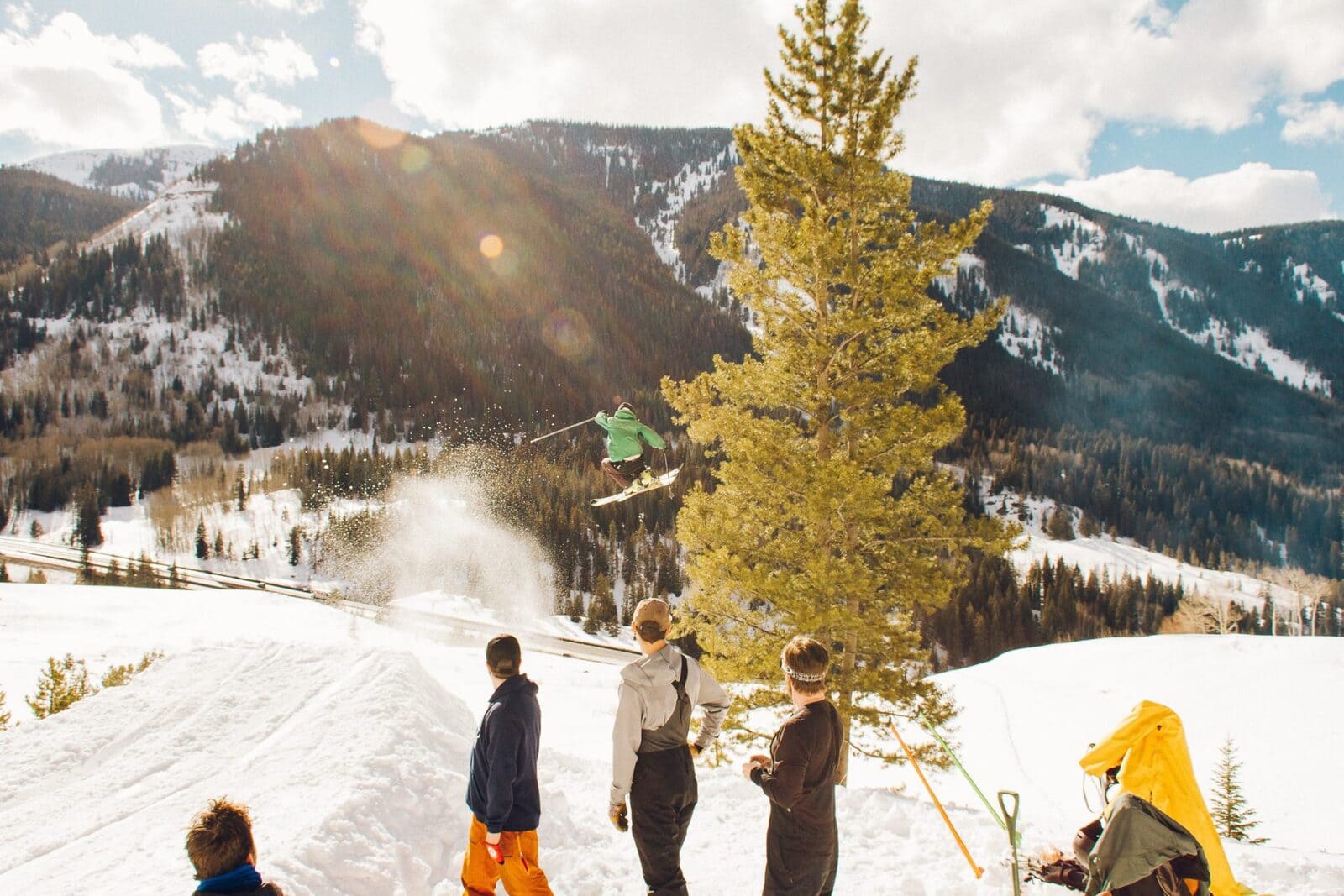 After work, you can find me…
Working out

Reading Sapiens

Having some drinks
How is your balance?
Great!

It has improved after yoga

So clumsy that at Costa they don't let me have the takeaway coffee without a lid
What kind of photo would showcase your winter holiday on Instagram?
An active photo while I'm practising sports

A photo at the highest point of the mountain, ready to descend the piste

In the kitchen, before going out
Where would you like to go?
Avoriaz, France

Saas-Fee, Switzerland

St. Anton, Austria
When I'm travelling, I like to…
Improvise my plans

Wake up earlier and visit as much as I can 

Go out and party!
Currently, I'm playing on loop…
Blind lights, Weeknd

Hold me while you wait, Lewis Capaldi

Don't start now, Dua Lipa
How would you describe yourself?
Adventurous

Detailed

Outgoing
The best part of the day is…
Afternoon

Mornings

Evenings
Majority A – Snowboarder 
You don't mind falling, because you know you'll stand up immediately after! You are ready to give your best and try one of the most difficult winter sports: snowboarding. Snowboarding is an excellent sport for somebody so audacious and fearless like you. You'll enjoy the challenges of this winter sport and soon you'll find yourself taking on the halfpipe like a pro.
For the first couple of days, you'll fall a lot and it will be challenging to move around since both feet are attached to the same board. But don't worry, we know you don't give up easily and you'll get it soon! To master snowboarding and become the next Chloe Kim, you should improve your core strength. Focusing on your abdominal muscles and lower back, you will develop your balance and hopefully prevent injury. 
If you don't have a destination for the next snow season, you should consider visiting Avoriaz, you'll love the stunning views over the Morzine valley and Mont Blanc. This resort has excellent snow conditions, being one of the first resorts to get snow and with 600km of pistes. Also, the alpine resort has some of the best snowparks in Europe, including the Stash, a fun ungroomed area to freeride and freestyle. 
Majority B – Skier
You like to take your time and enjoy the moment. In your next snowy holiday, you look forward to learning a new sport, but you are not going to stress yourself, you've tried it and that's what is essential. Skiing ticks all the boxes of what you are looking for in your next winter holiday: easy to catch up, you don't get too messy and Instagramable.
During the first week, skiing is a lot of fun, many people take it quickly. The first few days you'll take your first turns on the beginner slopes and by the end of the week, you may even progress to a blue piste. To become the next Bode Miller and compete in the Olympics, we recommend you don't skip leg day, the stronger they are, the better you'll control the skis on the slopes. 
Regardless of how many times you've taken to the slopes, Verbier is an excellent destination for skiing. The ski resort that James Blunt sings about is located over 2,000m up and is a well-known ski resort for having great snow. Also, if you decide to explore and go to the Mont Fort Glacier, you will be able to enjoy the views of Mont Blanc and the Matterhorn.
Majority C – Après-skier
The pub is where you're in your element. You're outgoing, lively and you are making video calls with your friends all the time! Skiing and snowboarding are cool, but your plan for a winter holiday is to be surrounded by friends and gather around some fondue – and some alpine wine. 
The next season, you should visit St. Anton, their nights are well-known in the ski scene. On your first afternoon, you can't miss the legendary après-ski mile, home to iconic bars like Mooserwirt, Taps, and Krazy Kanguruh. After the après-ski mile, the party moves to the centre of town. At Piccadilly/Postkeller there are two ambiences: an area to drink and talk and another one if you feel like dancing. 
Why book your airport transfer with us?
Flexible Booking
100% free cancellation
7 days before you travel.
24/7 support
In case you're delayed or need our help
No hidden fees
Skis, child seats, luggage and amendments are all included.
Loyalty Points
Earn Money off your next holiday transfer (ski, golf, cruise & more)
Global Coverage
Over 200+ ski resort destinations
Award Winners
Multiple World Ski Award Winners. 'World Best Ski Transfer Operator'.
Airport transfer types to suit all budgets