Top 7 ski resorts for late-season skiing 
Late season skiing is a pleasure for those who prefer slopes that are less busy. Winter is almost over, but that doesn't mean that the ski season will be! Spring is a wonderful time to travel, making skiing in the spring a great way to hit the slopes in relative peace, and perhaps have an après-ski French wine while enjoying the alpine sunshine on a terrace.
Also, the daylight lasts longer – so you will have more time to enjoy the snow and take the slopes to the fullest. With Spring the weather settles down, and skiers and snowboarders can enjoy some of the most fun events of the season, iwth festivals and displays like Snowbombing or Snowboxx. 
Great reasons to book a last-minute holiday, right? Now you might wonder "Where can I ski in April?", "Are there any ski resorts opened in May?" or "Where can I book an airport transfer for the Alps?". Well, we've done all the research for you and listed the best ski resorts to ski in the late season.
Tignes, France
At Tignes, approximately 2 hours away from Geneva Airport.
Tignes is located at 2,100m of altitude, and it's part of the Espace Killy resort, which is one of the resorts in Europe with the biggest ski area over 2,000m of altitude. Because of the elevation of the ski area and the fact that it has some slopes facing north, the ski resort offers almost-certain fun in the pistes until May. 
St. Anton, Austria
At St. Anton, approximately 1 hour and 15 minutes away from Innsbruck Airport.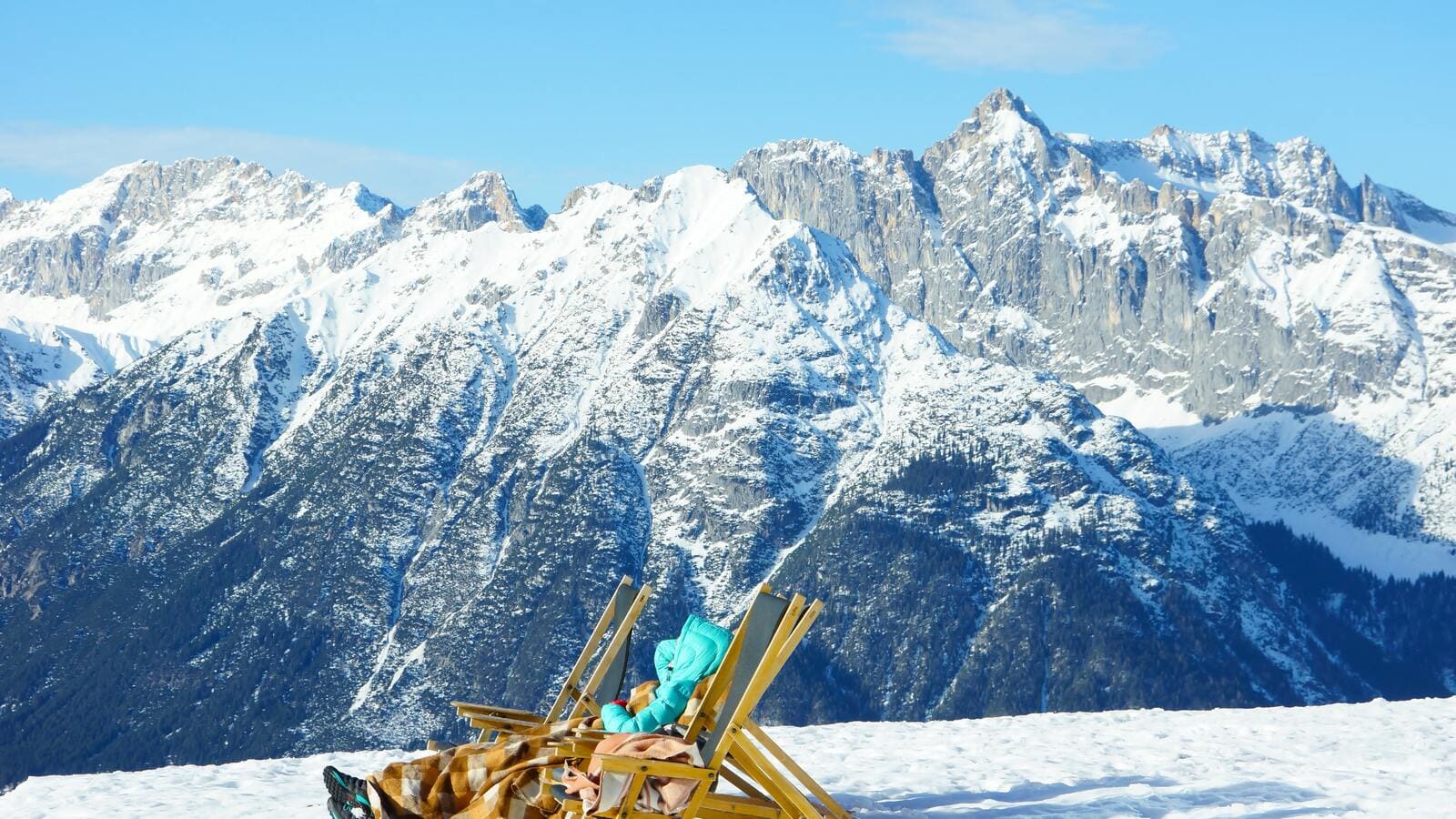 St. Anton has an excellent snow record and is open from November to early May. Even if it has lovely Spring sunshine, the many north-facing slopes hold the powder and the snow machines cover the south-facing pistes. With your ski pass, you'll be able to ski at any point of the Alberg region, the largest linked ski area in Austria and with highly efficient lifts. 
After the slopes, enjoy the sunshine at the legendary après-ski mile while listening to live music and having an Austrian beer.
Mayrhofen, Austria
At Mayrhofen, approximately 1 hour away from Innsbruck Airport.
With 142km of slopes and the runs mostly between 1,650m and 2,500m, Mayrhofen is a reliable destination to make the most of the ski season. The ski resort is close to the Hintertux glacier and is home for the steepest slope of Austria: the Harakiri. Also, in mid-April, Mayrhofen hosts Snowbombing, a music festival that combines fun mountain experiences during the day and excellent live concerts and parties at night.
Verbier, Switzerland
At Verbier, approximately 2 hours away from Geneva Airport.
The ski resort that James Blunt sings about is located over 2,000m up and is a well-known ski resort for having great snow in late-season. Verbier's significant snowmaking installations guarantee that the powder will last longer for visitors, being open until April. Also, if you decide to explore and go to the Mont Fort Glacier, you will be able to enjoy the views of Mont Blanc and the Matterhorn.
Breckenridge, Colorado, USA
At Breckenridge, approximately 2 hours away from Denver Airport.
If you are considering travelling to the other side of the Atlantic to hit the slopes for the last time this season, Breckenridge is the ski resort you are looking for. The resort is also known as "Breckenwind", because of the wind and cold conditions that make the snow hold for longer in the hills, rewarding you with almost 3,000 acres of powder. 
Chamonix, France
At Chamonix, approximately 1 hour and 15 minutes away from Geneva Airport.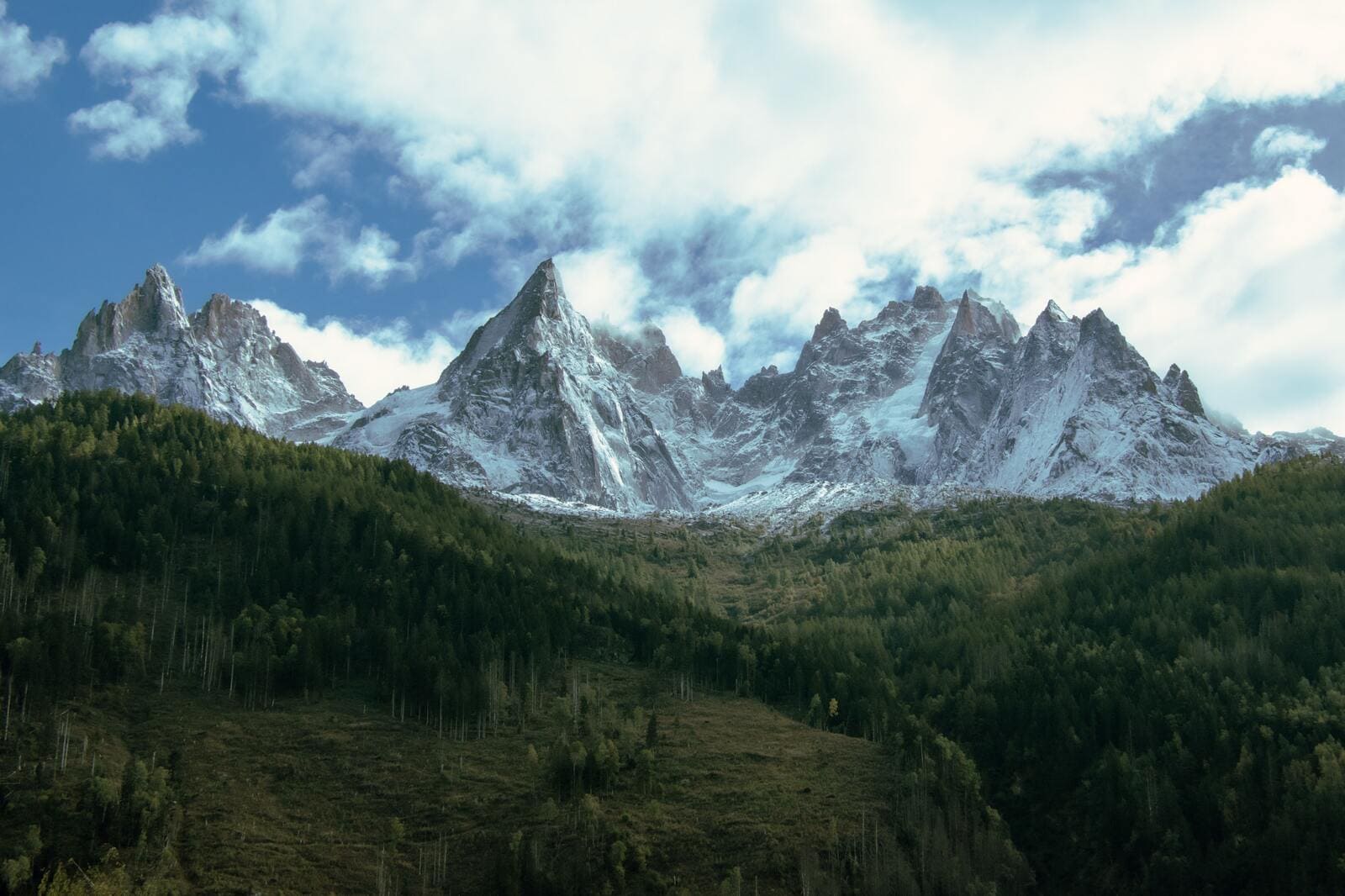 When you travel to Chamonix in Spring, there is something you have to do after hitting the piste: enjoy a glass of Alpine wine outdoors while contemplating Mont Blanc and the stunning view of the Chamonix Valley, glorious! Skiers can take to the slopes of Chamonix until May since it has the highest point of the resort at 3840m of altitude and it has the most regular snowfall figures in the Alps.
Saas-Fee, Switzerland 
At Saas-Fee, approximately 2 hours and 30 minutes away from Geneva Airport.
Less busy than its neighbour Zermatt, Saas-Fee is an excellent decision if you want to enjoy a calm late-season break. The Swiss resort has been car-free since 1951, making it a quiet destination and a more environmentally-friendly option. With 100km of pistes and 2 snowparks, as well as being home to 13 peaks over 4,000m; you can hit the slopes of Saas-Fee until after Easter. 
Why book your airport transfer with us?
Flexible Booking
100% free cancellation
7 days before you travel.
24/7 support
In case you're delayed or need our help
No hidden fees
Skis, child seats, luggage and amendments are all included.
Loyalty Points
Earn Money off your next holiday transfer (ski, golf, cruise & more)
Global Coverage
Over 200+ ski resort destinations
Award Winners
Multiple World Ski Award Winners. 'World Best Ski Transfer Operator'.
Airport transfer types to suit all budgets