Get your free quote today and book your Geneva to Morzine transfers
Airport transfers to Morzine also available from Chambery, Lyon & Grenoble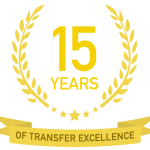 More and more people are choosing to book their ski holiday themselves rather than choosing a package holiday. And we don't blame you! It's easier than ever to book your holiday separately.
One difficult decision which often pops up, is which is the easiest and most cost-effective way to travel to the ski resort?! There are plenty of ways to travel, but knowing which option to take may be the difference between a brilliant or nightmare start to your much valued holiday. Don't worry, we'll take you through all the options available to you with the pros and cons of each.
If you're travelling from the UK, the most logical way of getting to France is to fly, which will take you to the nearest airports.
How to get to Morzine by Flying
There are a few options when it comes to flying into one of the main travel hubs for Morzine:
| | | | |
| --- | --- | --- | --- |
| Geneva | Chambery | Lyon | Grenoble |
| 1hr25mins | 1hr45mins | 2hrs30mins | 2hrs25mins |
| 90km | 134km | 210km | 213km |
The majority of people fly into Geneva Airport when they travel to Morzine, and that's for good reason. To put it simply, Geneva is your best option 99% of the time when you're booking your Portes du Soleil ski trip. All major airlines fly into Geneva from the majority of UK airports, and the transport from Geneva to Morzine will provide the best and most varied options for all budgets.
You can, of course, fly into the other airports — however, you will more than likely find fewer options when it comes to getting from the airport to Morzine. To mitigate the risk, book your Ski Lifts Morzine transfers in advance.
Transfers from the Airport straight to Morzine
This is where we come in. You can easily book a transfer to get from Geneva Airport or one of the other surrounding airports to Morzine.
Transfer options are available to suit all budgets, with transfers ranging from cheap yet reliable scheduled and shared shuttles all the way to executive and luxury transfers, as well as everything in between. The choice is all yours.
When it comes to the least hassle, a transfer with Ski-Lifts is by far your best option. You simply walk up to our desk in Geneva Airport and you will be met by your driver. Then it's a case of relaxing and letting the driver do the rest of the work, until you arrive at your accommodation in Morzine. Job done until you're ready to go home!
Hassle-free especially applies to you if you're planning on bringing your own skis! Luckily, for all the most enthusiastic, family, beginner and professional skiers that we service, all of our transfers to Morzine include ski carriages, so you can bring them on the transfer for free.
So get an instant quote now for your Morzine airport transfer.
Minimum journey time – 1 hour 20 minutes. Pros of this journey:

 Suits any budget

 Hassle-free

 Carry extra luggage for free

 Door-to-door

 Book beforehand
Public bus to Morzine
Taking the public bus from Geneva to Morzine is a good option to keep the costs down to the absolute minimum, but it will involve various stops and changes along the way, and it will take significantly longer than taking a ski transfer.
Getting to Morzine is to take the public bus from Geneva can take some time, the trip takes over 4 hours during peak season which after a flight, it most of your day gone already.
When you jump on the bus at Geneva Gare Routiere, you'll then have to head to Thanon-les-Bains on the T71 line, which takes approximately 1 hour. From there take the 91 bus to Morzine, which takes a further 50 minutes. Another option is to take the long bus from Geneva Airport to Cluses (T74) which takes 1 hour 20 minutes and then the bus from there to Morzine, which takes another 50 minutes.
Then once in Morzine, you will arrive in the centre and have to take a taxi or one of the local bus services to parts of Morzine and the neighbouring villages.
Minimum journey time by bus – 4 hours. Pros and cons of this journey:

Cheap

 Long journey time

 Not door-to-door

 May struggle with extra luggage
How to get to Morzine by Driving Yourself
People do prefer to bring their own vehicle to Morzine and vouch that it can give you more flexibility over flying to Geneva.
However, we stress that the roads in the Alps can be tricky to manoeuvre — and that's why we only use the most experienced and best drivers in the area who really know the roads in terms of experience and safety. They have years upon years of experience driving on these roads multiple times per day – and as you can guess, they're doing this driving in the trickiest of conditions.
That's not even mentioning that driving is the least relaxing way of travelling to Morzine (if you're the driver)! The drive from London to Morzine takes at least 10.5 hours in total for example, and 16 hours from Manchester –  so if you're not stopping off overnight along the way (you should), the drive can take its toll.
Minimum journey time – 10 hours 30 minutes. Pros and cons of driving:

Flexibility

 Long journey time

 Drive can be tiring

 Relying on no traffic

 Struggle with lots of luggage

 Difficult driving on mountain roads
Travelling with Equipment
Not everyone travels with their own equipment, but some people choose to do so. Ski-Lifts are the only operator that include your baggage with your booking in the price, without charging you extra (as long as you tell us about the baggage in advance when you're booking). Here are some tips to get you started with that:
Airlines
Many airlines offer the option to add sports luggage into your baggage for the flight. This does often come at an extra cost of around £35 per flight. It's worth checking these details prior to booking your flight as it can vary from airline to airline.
How to get to Morzine: via Airport Transfers
Not all airport transfer companies cater for people bringing extra luggage. However, if you book your transfer with Ski-Lifts you can bring your skis free of charge as well as one item of hold luggage.
When you book your transfer you can specify how many items of hold luggage and skis you would like to bring, that way we know in advance and can cater the best we possibly can for your needs. We strive for the best service and to maintain our multi award-winning status.
So, what is the best way to get to Morzine?
We've given you the facts, as well as the pros and cons of the different ways of travelling to Morzine from the UK. The question on your lips might be, what is the best way to get to Morzine today?
If you're travelling from the UK, without a doubt, the quickest and easiest way to get to Morzine is to fly into Geneva. Then take an airport transfer from Geneva of your choice with Ski-Lifts.
Geneva is the closest airport to Morzine, with a transfer time of around 1 hour 45 mins and many of the major airlines fly into Geneva from a selection of UK airports. Chambery is also close, but it has limited options in comparison to Geneva Airport.
If you're taking a transfer, you will be collected from the arrivals hall at Geneva Airport and taken to your accommodation in Morzine.
Whatever your budget, Ski-Lifts have transfer options to suit your needs, with shared, private, executive and large coaches available to book!
Award-winning door-to-door ski transfers.
✔ Relax. A driver, or a team from our Ski Lifts network will be ready for you at the airport.
✔ Reassured. 24/7 assist and support is here if you need it.
✔ Reliable. With Ski Lifts, you get to your destination efficiently and comfortably.
✔ Reward. Regulars get loyalty points, which turn into coupons off future bookings.