How to plan a family ski holiday without breaking the bank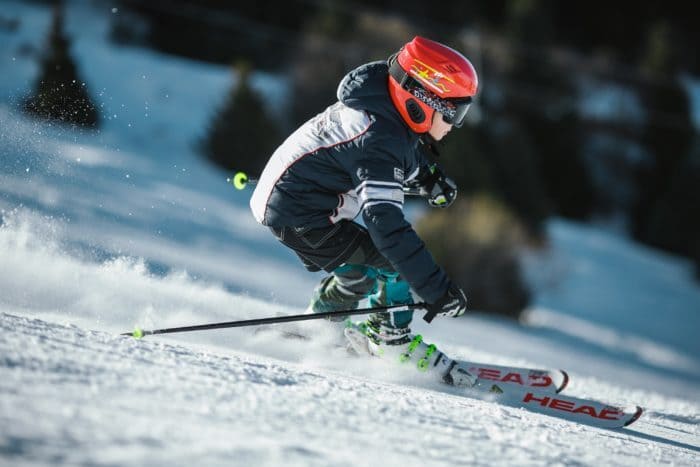 Guest contribution from Mountain People, the simplified way for you to book your next tailor-made Alpine winter and summer holiday, allowing you to book everything you need for your next trip all in one place
A common misconception still remains around the ski industry, that ski holidays are for the chosen few and are expensive. Like all holidays though, they can be as expensive or in this case, as inexpensive, as you want.
Of course, whether you are a seasoned skier family returning to the slopes this season or a family considering your first ever ski holiday (which you won't regret), the options open to you are endless and this is all reflected in your budget. There are plenty of benefits of booking a package skiing holiday with a reputable tour operator or agent and if you do so in good time you can certainly find a bargain! However, we know some families may prefer to book a holiday independently, and if that includes you, here's how you can do it.
Family Holiday
Let's consider the options available for a family of 4 (2 adults and 2 children). Your first port of call has to be looking at your flight options; do you have to fly Saturday to Saturday? The answer is simply no! With the emergence of low-cost carriers and competition between the others, flight prices vary significantly, why not fly on a Friday or any other weekday that works for your party or consider an early morning flight which means more time in the resort. This will all have a significant effect on your flight prices for the whole family.
The Resort
Your choice here will have some effect on your budget, but most resorts will have a wide range of accommodation types ranging from Self Catered Apartments, Hotels and Chalets with deals to be found in all. For you, looking for resorts within as short a distance as possible from your airport will start reducing costs from the get-go. Transfer times to resorts range from an hour and thirty minutes up to four hours, depending on your chosen airport and chosen resort, so do your research.
Most big resorts are situated within a larger ski area, like the Portes du Soleil, Les Trois Vallées, Arlberg Ski Region, Dolomiti Superski etc. The majority of these ski areas have smaller resorts or what are known as satellite resorts nestled in the Valleys around them. These smaller resorts and satellite resorts are just smaller villages nestled in the same ski area and here you can make savings on accommodation and also enjoy a quieter space if that is what you and your family like. So why not consider Les Gets in the Portes du Soleil or Les Menuires in the Les Trois Vallées as options when considering where to go.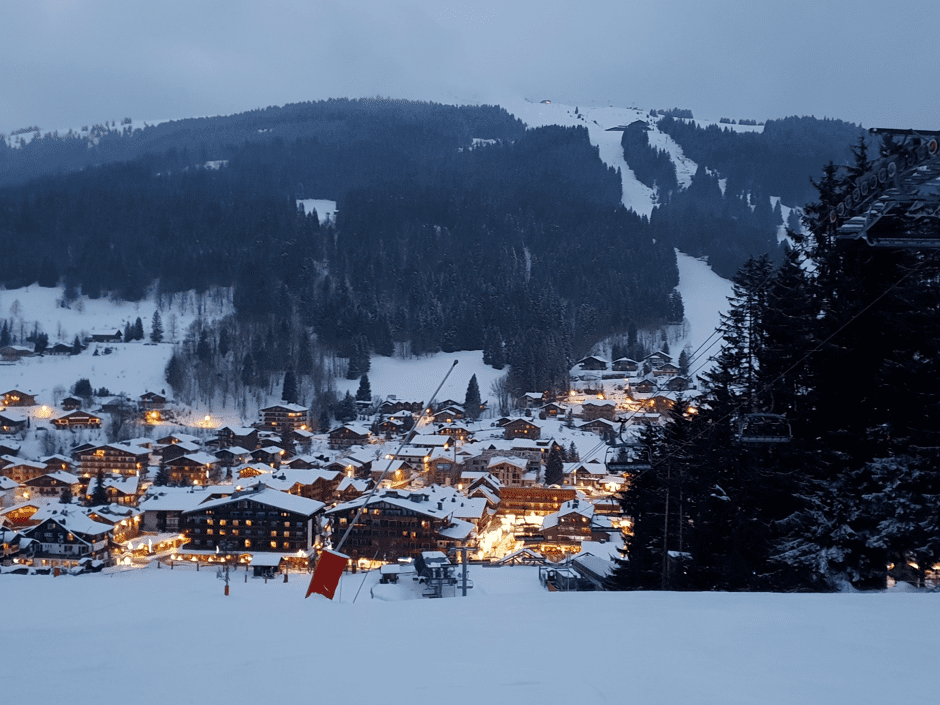 Transfers
Coach, Scheduled, Shared or Private transfer options, they scale in price accordingly. For a family on a budget, your best option could be a return shared or coach transfer to and from resort. Timing is a factor to consider here, so booking as early as possible will always be your best option as prices can go up if left until last minute!

Accommodation
Self-catering accommodation has to be next on your list for a budget-driven ski holiday. An apartment for a family of 4 will start off at €500 for non-peak season weeks. Non-peak season weeks are a good option to consider if you want to keep your price down and stay away from the large crowds in-resort. Peak weeks around Christmas, New Year's, February mid-term, and Easter see prices increase and large numbers travelling, so if you can avoid these peak periods for your winter holiday, you will save accordingly. There are countless Residence operators across the vast majority of European resorts and this will give you access to self-catered apartments ranging from small studios for 2 – 4 people up to 3 and 4 bedroom apartments for 10 – 12 people if your family is slightly bigger or you convince another family to come with you (you won't have to convince them ever again). One thing you will never forget after waking up in a ski resort is the view you will be greeted with every time you look out the window or stand on your balcony.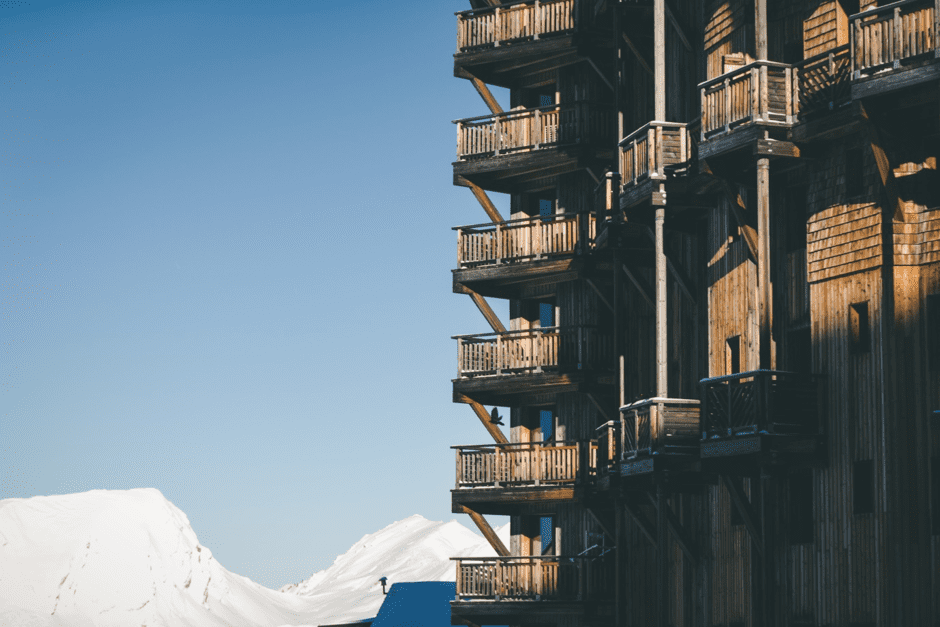 Ski Pass
Let's be honest, you do not need a full area access ski pass, it is your first time skiing, a local area ski pass is going to be more than you need for your first trip and your next one (once you start skiing, you won't stop). The difference between these two options is significant; you will save between €50 and €60 per ski pass. This will aid greatly in reducing your overall price. Further discounts are also available if you purchase a family pass which is available for groups of 2 Adults and 2 Children minimum, across a range of resorts.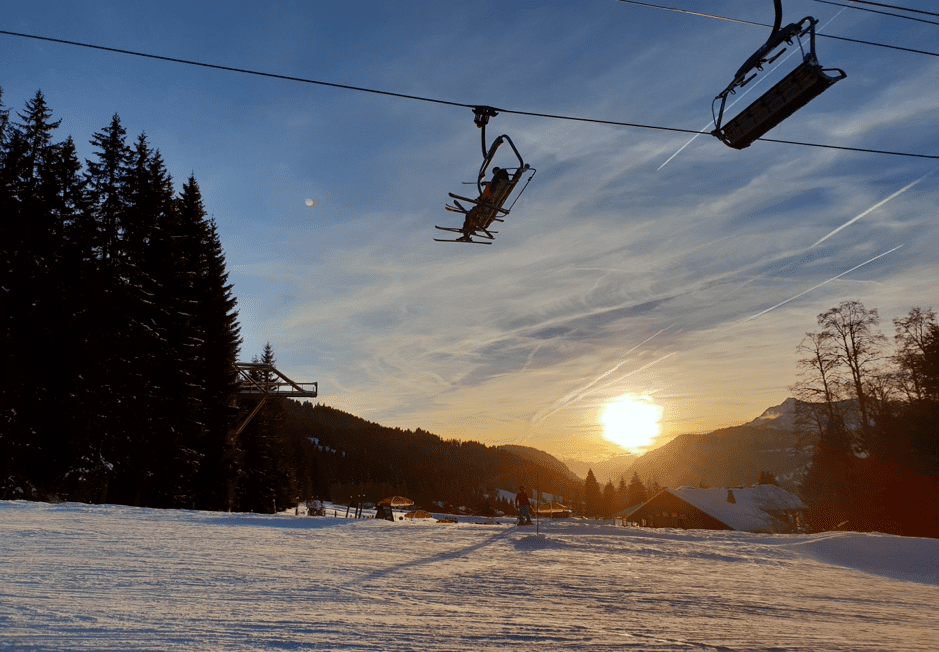 Rental
You will be learning how to ski or snowboard and spending some time on your bum laughing in the snow, so you will require basic equipment. You'll need an economy pack (Skis, Boots, Poles or Snowboard and Boots) for the week which will cost you around €90 per adult and between €50 and €70 per child depending on their age. A must recommend for us is a helmet, not everyone wears them (but you should), some insurance companies have gone as far as stating that you must wear a helmet under their insurance policy. An adult helmet will cost another €25 with children's helmets costing around €20.
Lessons
The only way to ski or snowboard is to learn! With numerous Ski and Snowboard school providers in each resort, you will have a choice to make in terms of who to go with? Some of the big names have been around for years and subsequently charge accordingly. However, these providers will give you and your family some of the most reliable and focused ski and snowboard lessons on the mountains. For a family of 2 adults and 2 children having lessons every morning (half day) for the duration of their stay (6 ski days) the cost will be €740 approximately, that breaks down to €185 per person. To keep your family lesson costs down, take your lessons in a group. Each of these groups will generally have up to 6 people sharing a lesson with a dedicated instructor. These other people in your group will be of the same skill level as you and it is a great way to meet new like-minded people while in resort. Kids will love the group lesson experience and will receive a badge or equivalent at the end of the week after completing their lessons.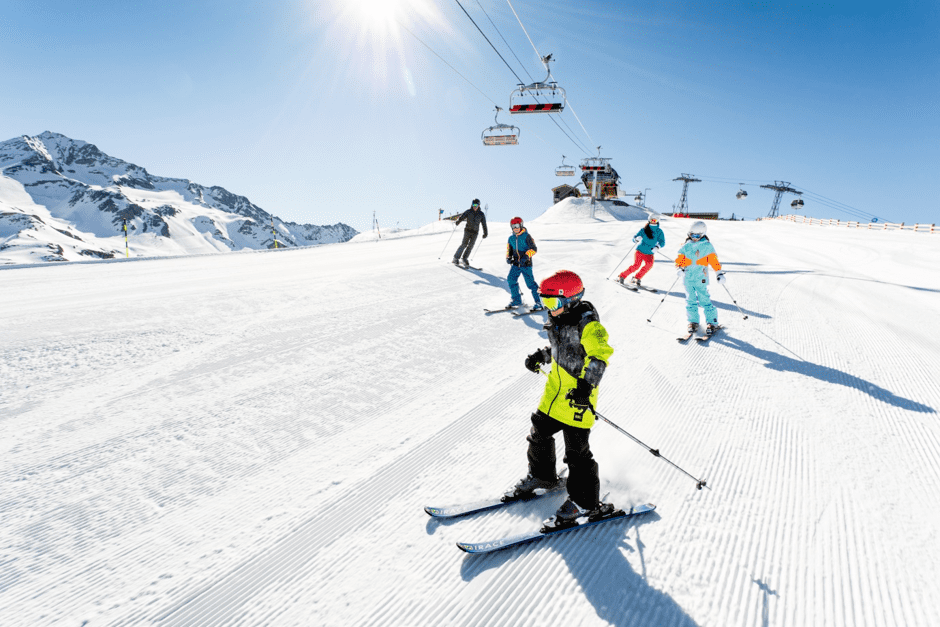 Travel Insurance
This is a must! No matter what level of Skier or Snowboarder you are, travel insurance with winter sports cover is something you and the whole family should have. Travel insurance comes in various options, where you can avail of a cheaper single holiday cover. However, if you will be travelling again later in the year, it may be more beneficial to get yourself multi-trip cover. There are countless travel insurance providers so you will always find a good deal for this.
Why book your airport transfer with us?
Flexible Booking
100% free cancellation
7 days before you travel.
24/7 support
In case you're delayed or need our help
No hidden fees
Skis, child seats, luggage and amendments are all included.
Loyalty Points
Earn Money off your next holiday transfer (ski, golf, cruise & more)
Global Coverage
Over 200+ ski resort destinations
Award Winners
Multiple World Ski Award Winners. 'World Best Ski Transfer Operator'.
Airport transfer types to suit all budgets