Your end-to-end guide to planning your first ski holiday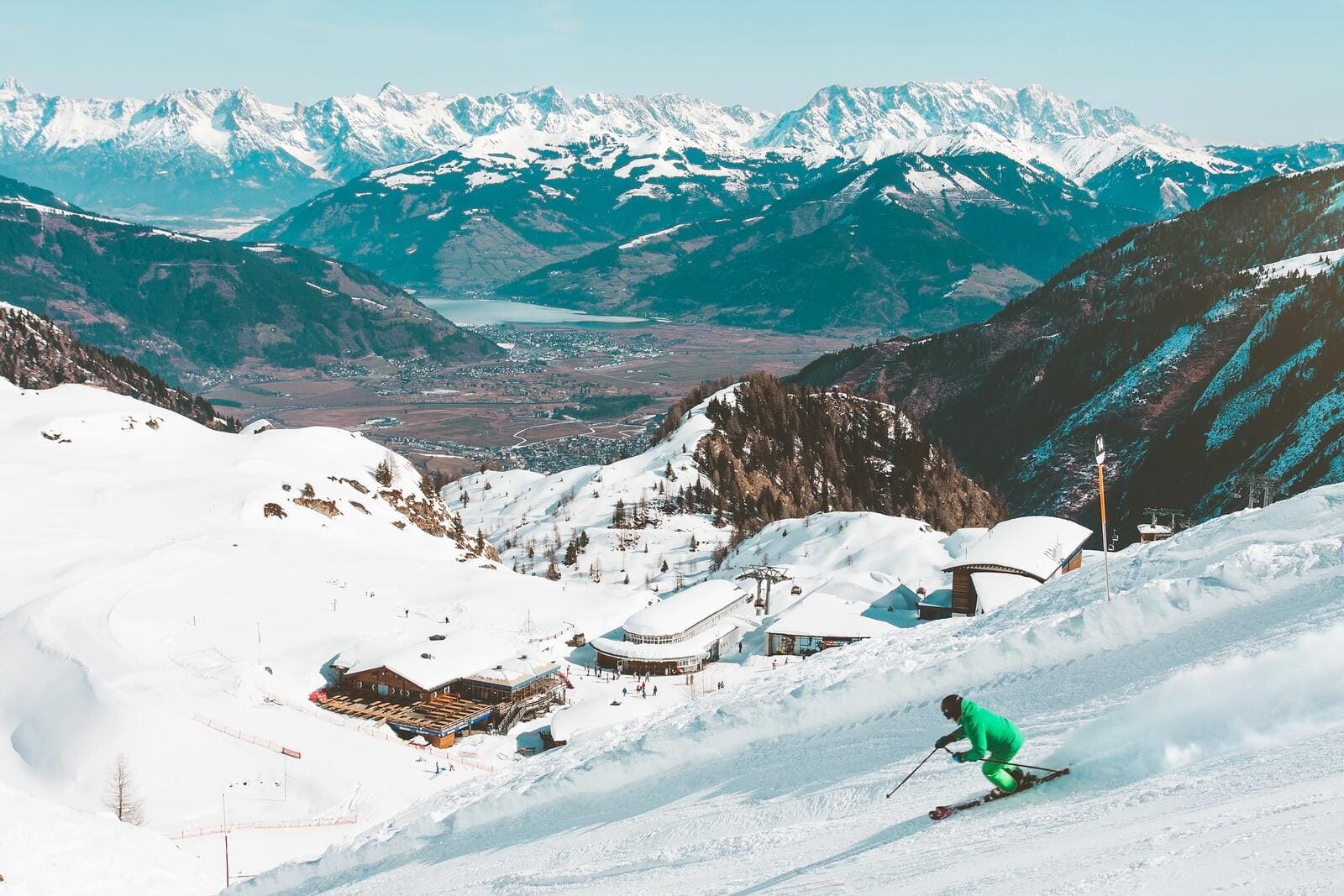 So you've decided you want to book your first ski holiday? Excellent choice! Now you're wondering where to begin though. It's true that booking and planning a ski holiday gives you plenty to consider, from the gear you'll need to which resort is best for you. Your first skiing holiday is always going to be a bit of a learning curve with so much to plan, so here's everything you need to know to make your first memory of the slopes a happy one. 
Choosing where to go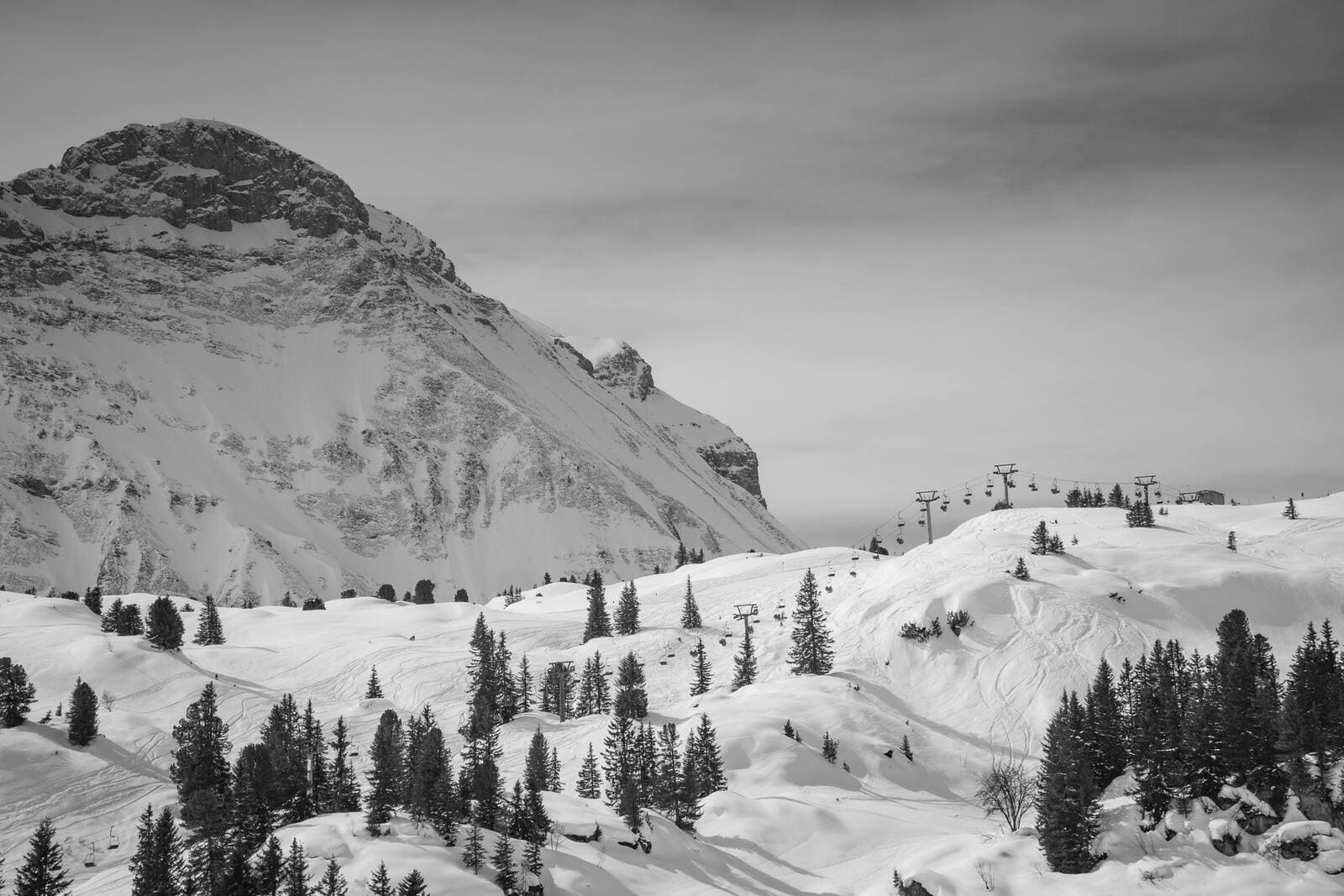 Choosing where to go on your first skiing holiday can be a daunting task. You maybe haven't even considered yet that different resorts are perhaps better for beginners. As it's your first ski holiday, you're going to need a resort with good, easily-accessible slopes.
The first thing to do is to work out what anyone you are going with wants from the holiday and the practical considerations.
For example:
Is scenery important or do you just want to be near to the slopes?
Will you all be travelling from the same place?
Is this everyone's first ski holiday or do others have more experience?
Which type of accommodation will suit your needs? Do you want a hotel or chalet? (See "Where to Stay")
Are you purely going for skiing or is downtime/nightlife important too?
What are your budgets?
When would you ideally like to go?
If scenery is important to you and you want somewhere picturesque then some of the more purpose-built resorts in the likes of France may not have the same appeal as some of the quaint resorts you'll find such as Kitzbühel in Austria or Cortina in Italy.
Whether it's just you and your partner, your family or a larger group, there will be resorts more suited to your needs. If you are travelling with children, there will be resorts better-tailored for families and some that will even let kids ski for free. If you're travelling in a group and have different levels of skiing experience, then a resort catering for people of all abilities is going to serve your needs better. Also, as it is your first ski holiday, resorts that have dedicated nursery areas, blue runs and novice-friendly lifts such as button/drag lifts or, even better, gondolas are going to be less daunting.
Although skiing and snowboarding are going to be the activities you'll look forward to, it's worth thinking about different experiences too, such as ice skating and other activities besides the slopes. Some resorts will have a larger selection of amenities, such as Avoriaz, which has a large indoor water park or Canillo, home to one of Europe's biggest thermal spas. If nightlife is important to you, party resorts known for their aprés ski such as Tignes or Alpe D'Huez might appeal, whereas if drunken shenanigans aren't your scene, you might consider a smaller resort that might be more tranquil.
Choosing when to go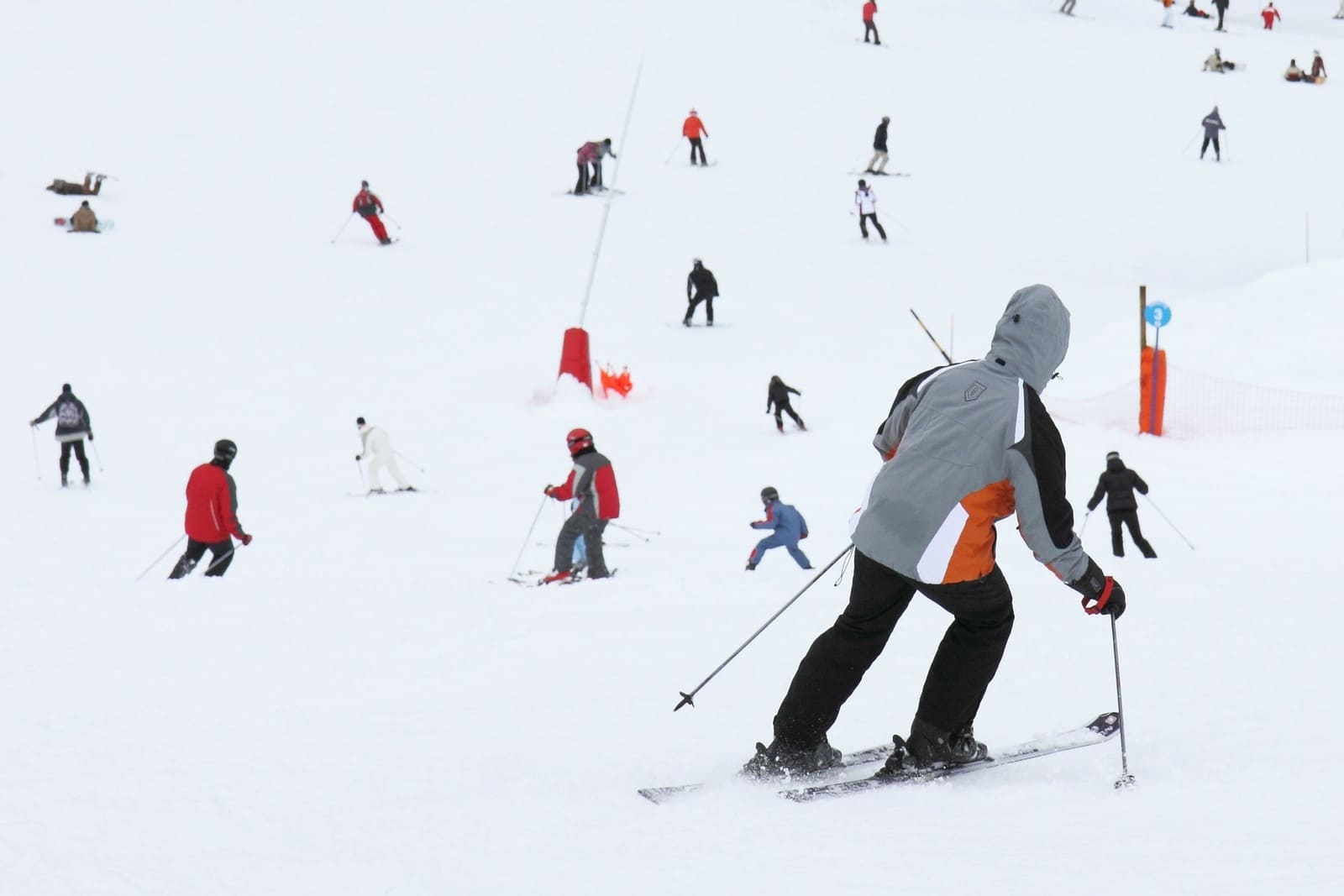 Flexibility will certainly work in your favour when it comes to choosing when to go. If you haven't been skiing before then you might not know the best times of year for hitting the slopes or even when it's ski season. For example, early season skiing (which is considered November/December) could mean you get a great deal and that wherever you go won't be too busy. It could also put you in the festive mood. However, more experienced skiers in your group might be dismayed by the lower levels of snow.
In contrast, skiing in February can be a much busier time, especially if you choose a French resort due to half-terms. It also means flight and accommodation prices might be inflated and you'll have to endure long lift queues. However, it's also a great time for snow due to the peak season so if February appeals to you, book well in advance to get the best possible deals.
March and at Easter could be a perfect time for booking your first ski holiday as resorts have been getting more snow later in the season recently and prices are usually more favourable.
Late season skiing (April – June) has similar downfalls as early season, with higher chances of slushy snow but it's also the best chance for skiing in the sun.
When it comes to your first skiing holiday, planning ahead is better but the more experienced you become, the easier it will be to go on a spontaneous last-minute trip to chase the snow.
Where to stay
Where you stay will be determined by your resort of choice and what time of season you want to travel. In most resorts, you will have a choice between catered chalets, chalet-hotels and self-catered apartments.
Catered chalets are a very British staple and a foreign concept in much of the rest of Europe. They're typically staffed private houses or ski apartments and can vary widely in terms of luxury. The staff on hand largely depends on how much you would like to pay, with most chalets being run by seasonaires. At the other end of the market though, professional hospitality staff who work in hotels or villas can be on-hand and there is usually a full-time chef.
They can be ideal if you are travelling as a family or a group of friends. The chalet experience can be as much a part of your first ski holiday as the actual skiing, whether it's with people you know or through forming new friendships.  An additional benefit of staying in a chalet when you are a first-time skier is that staff and veteran skiers can be on-hand to offer advice and guidance.
Chalet-hotels are a bridge between the locally-run hotel and the typically British-run chalets and are essentially chalets on a grander scale. They're normally either locally-run or overseen by a tour operator and have a similar feel to a chalet, with a more relaxed atmosphere than a formal hotel. They also work well if you will be travelling in a larger group or you would like to mingle with other holidaymakers.
In fact, one of the main benefits of the chalet-hotel is that you can flit in and out of social activities, such as the in-house bar and social dining services. Most chalet hotels will offer social skiing to build a sense of rapport over the course of your stay. Chalet-hotels can also include more services such as a pool or restaurants.
Self-catering ski chalets/apartments can greatly reduce the overall cost of your trip and can cost as little or as much as you like. Some of them can be cramped so it's important to research them thoroughly before you book.
Many resorts will rent out individually-owned apartments through the local tourist office and their website is a great place to start looking for the latest accommodation.
Jargon Buster – the basics
Aprés Ski – Literally French for "after ski", it's generally used to refer to the socialising (read: drinking) that takes place after a day on the slopes.
Backcountry/off-piste – Skiing on unmarked or unpatrolled areas that can be either inside or outside a ski resort's boundaries. Not recommended for newbies.
Blue run – An easy slope for beginners that isn't usually very steep.
Black run – An advanced, difficult slope more suited to expert skiers and snowboarders.
Lift pass – A ticket or pass permitting the use of a ski lift to ski in certain places.
Piste – A marked ski run or path down a mountain, synonymous with "slope".
Salopettes – Trousers designed specifically for snowsports, normally with a high waist and a bib that braces can be attached to.
Seasonaire – Someone taking up seasonal work in a ski resort.
How to get there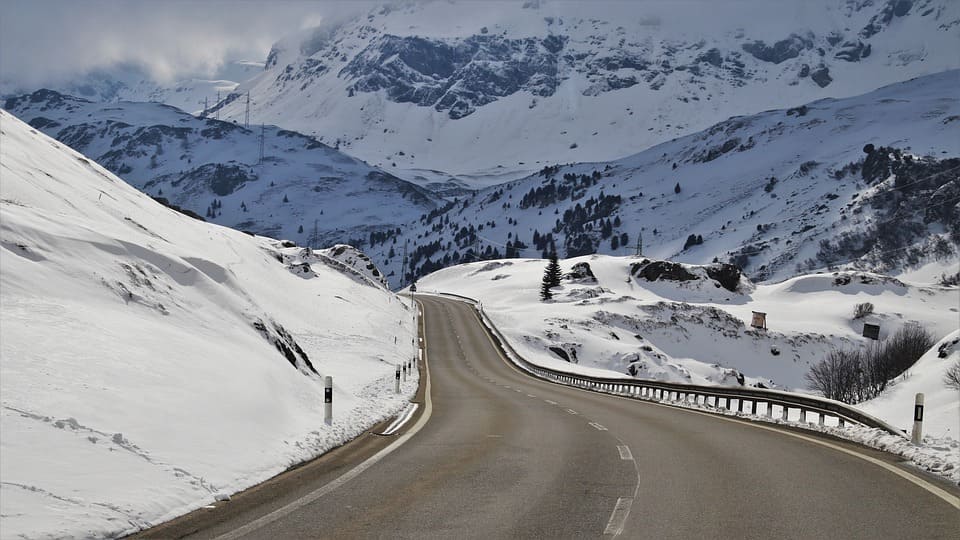 There are a plethora of ways that you could get to the slopes. If you book a package with a tour operator then this will usually include flights and shared coach transfers from the airport to your accommodation and the resort. For a first-time ski holiday, this may appeal as everything is done for you.
However, more people are now opting to book their ski holidays independently rather than choosing a package holiday as this gives them more variety. If you are flying then your options are:
Dedicated airport transfers
Booking a dedicated ski resort airport transfer can ensure that all the stress is taken out of your journey. At Ski Lifts, we offer a variety of airport transfers to suit all group sizes and budgets and we're usually cheaper than public transport, car hire and local taxis.
Public transport
Another option for getting to your ski resort is to take a public bus or train. These should operate fairly regularly from airports during peak season. This could be an option for those on a tight budget but obviously can be a significantly longer journey than an airport transfer and carrying your luggage can be an additional challenge.
Car hire
Some people prefer to hire their own car as this can give them more flexibility. If you are considering this option then it's worth bearing in mind that roads can be tricky, especially in extreme weather conditions. You'll also need to check the rules on snow chains and winter tyres in your country of choice.

Picking a lift pass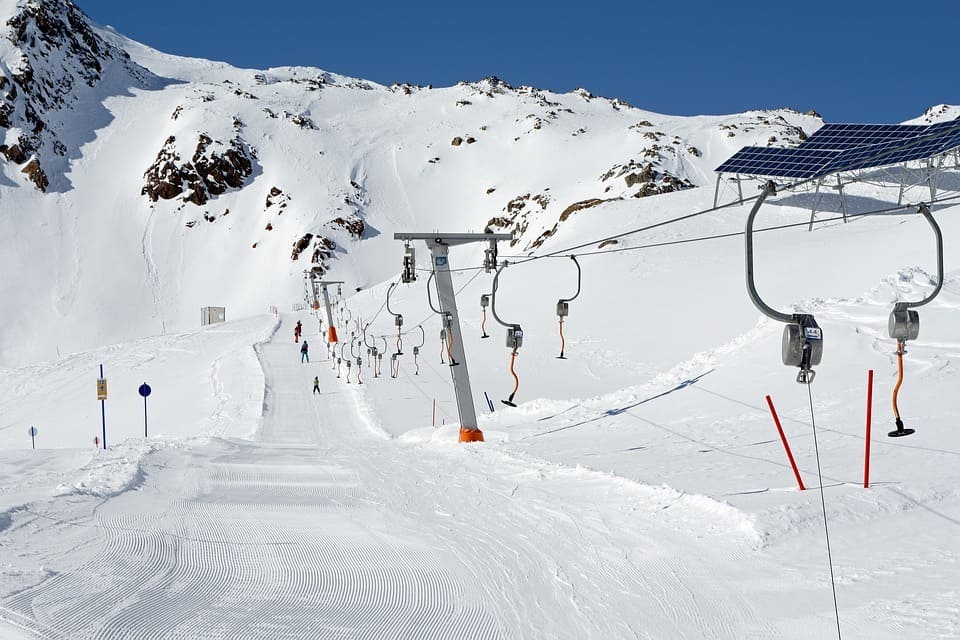 When it comes to booking your first ski holiday, lift passes should be a top consideration, as they can be expensive depending on the resort. For instance, pass prices in Eastern European countries and smaller, less-popular resorts are going to be lower than more recognisable Alpine resorts.
Many of the larger resorts will have passes that cover their whole area but as a beginner, those won't be much use to you. In fact, beginner lifts can often be free and give you enough terrain until you've learnt the basics. Once you have, a local area pass is likely to be more than enough for a week of fun-filled skiing on your first trip.
It might be worth asking your ski instructor/school for their advice before purchasing a lift pass as they'll know which areas you're most likely to use and if you need to, you can usually buy an upgrade to your pass on a daily basis if you want to explore some of the more challenging runs.
Do you need lessons?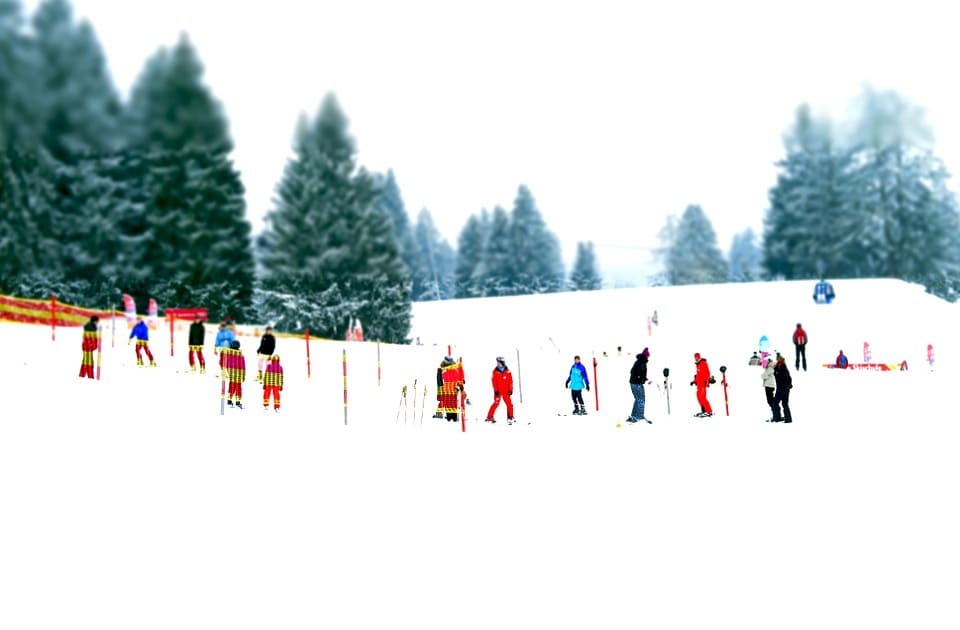 The short answer is yes, you'll need skiing lessons if this is your first time, at least for the first week of your trip. Even if there are experienced skiers in your group, don't let them teach you as they're not going to know the correct teaching methods, they may have picked up bad habits and they're never going to help you progress as fast as an instructor can. In fact, they would probably still benefit from a few lessons too.
Lessons may not be cheap but they're the best way to learn. There will usually be an option for group ski lessons or private ski lessons.
Group lessons are usually less costly and can either be for a half- or full-day. You'll normally be put into groups of similar ability on your first morning then stay with the same group for the week. This can be a fun way to learn and meet people but of course your instructor's time will be divided between the group so you are unlikely to get many dedicated pointers. It's also worth checking that the ski school has English-speaking instructors, such as Maison Sport, which operates across 250 ski resorts in France, Italy, Switzerland and Austria.
Private lessons can vary in length depending on your needs and can be fairly intensive, although it is probably the best way to progress. Because they can be tiring, it's worth factoing in some rest time too.
It could also be worth taking one or two lessons at a local dry slope or snow centre so you can build up some confidence before your holiday and hit the snow running.
What gear will you need?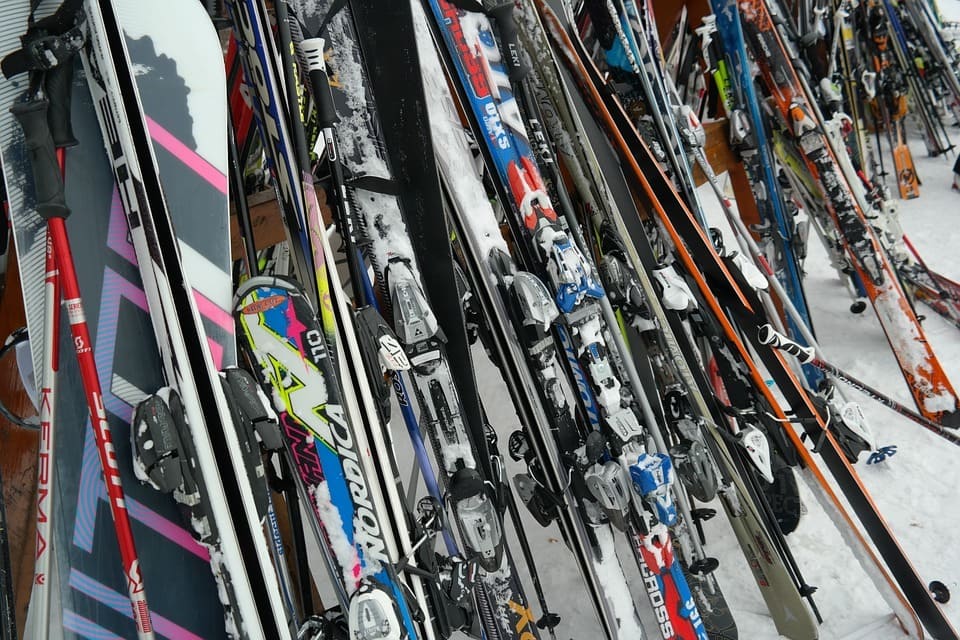 As with most activities or hobbies, it's probably better to give skiing a go first before you invest too much in gear. For your first skiing holiday, it makes more sense to try and borrow or hire as much as you can. Resorts will have boots, helmets, skis and poles that you can hire and booking these in advance can normally get you a better price. The gear you need will normally be matched with your height and ability and be sure that your boots are the right fit because if they're uncomfortable you won't have a very pleasant experience.
Of course, you're going to need some clothing for the cold weather. As it's your first ski holiday, you may be able to borrow some things from others, such as goggles, a warm jacket or salopettes, until you're sure that skiing is your thing.  Take a look at our handy guide to what you need to pack in detail.
Do I need to be fit?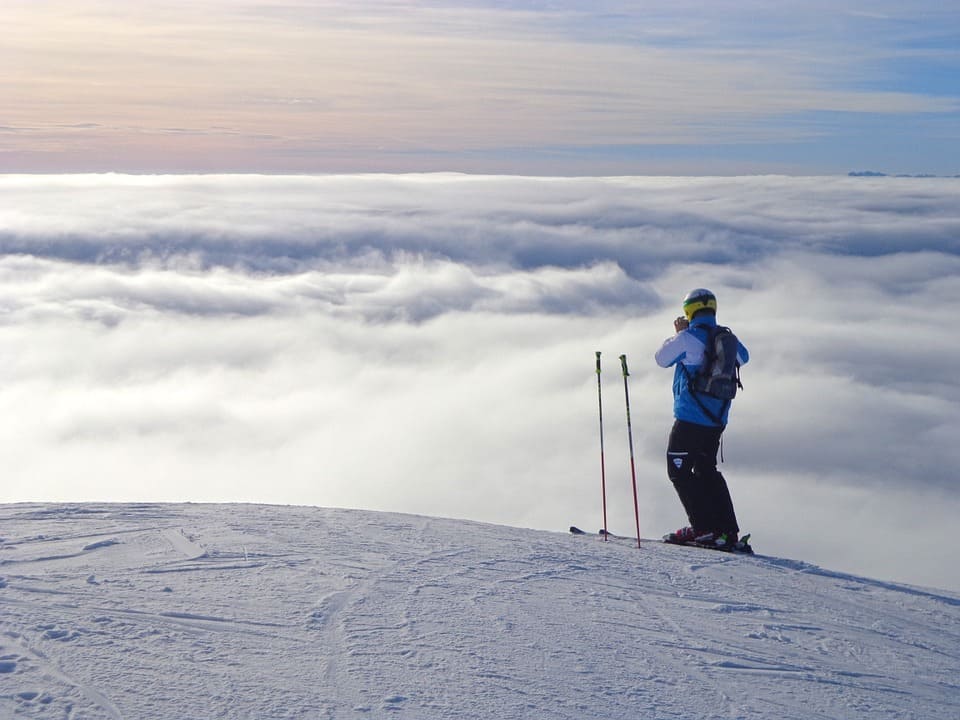 It might not have crossed your mind but skiing can work your muscles pretty hard and the altitude can make it a little more gruelling, so it's a good idea to try and build up your fitness beforehand. It also can help prevent you from getting an injury on the slopes or needing an afternoon nap (although they never hurt).
Here are some exercises you can do to prepare you for your first time. Even trying to fit in a couple of sessions a week in the build-up to your holiday can make a big difference. If you are the pinnacle of health and fitness, then you may still be surprised as skiing can awaken a couple of muscles you didn't know you had.
Should I get insurance?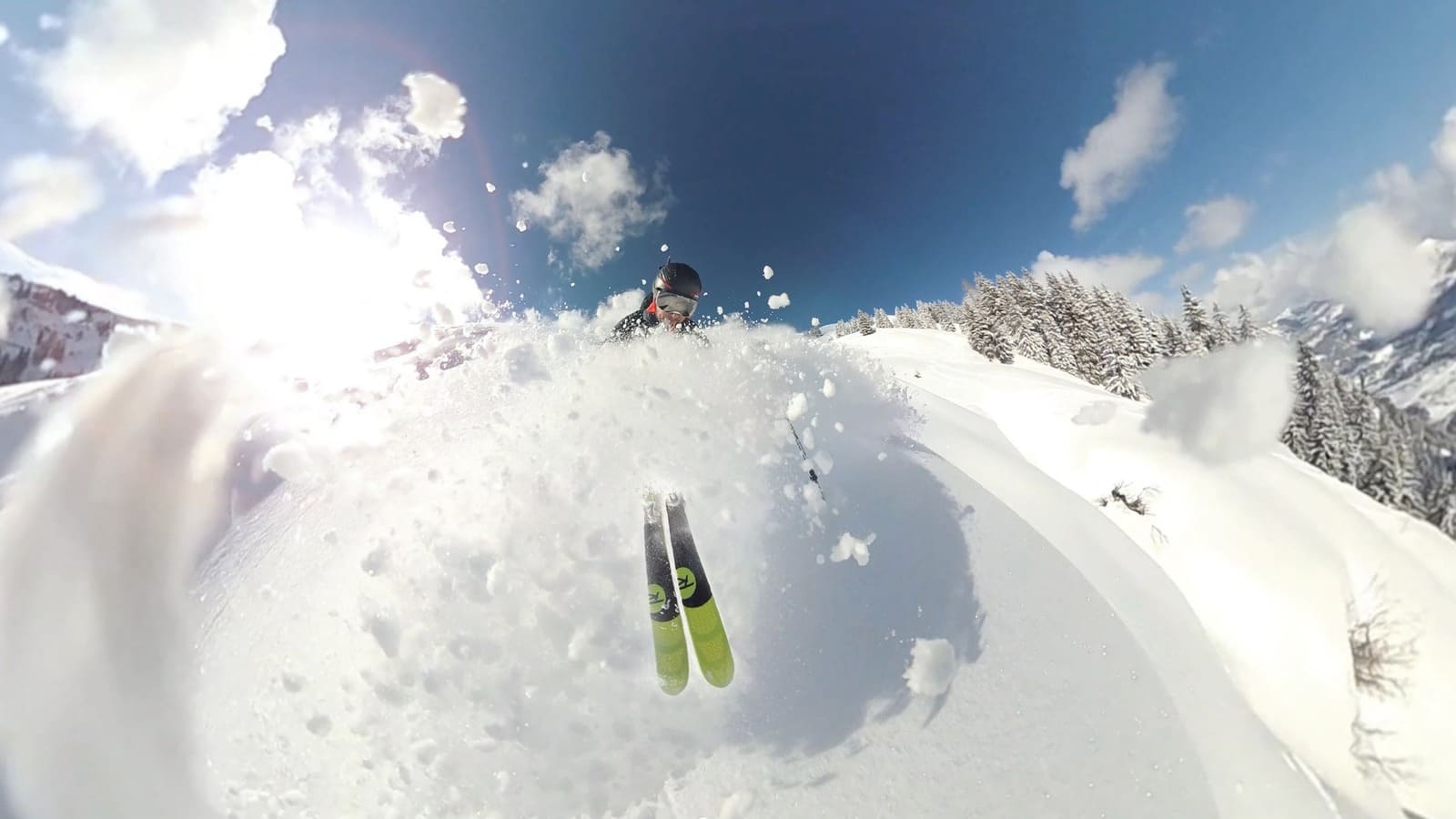 You'll absolutely need insurance, especially as it is your first skiing holiday and the risks are slightly higher. Even more so if you opt for snowboarding, which is generally considered a little riskier.
It hopefully won't happen but you don't want to be caught out in the unfortunate event of an accident, especially if you are skiing in the USA. The remote locations of the majority of ski resorts can also prove costly when it comes to emergency medical transport.
Normal travel insurance doesn't usually cover accidents as a result of winter sports so you will need specialist winter sports cover, that can also cover stolen or damaged equipment. It's also worth checking the fine print to make sure it covers everything that might crop up, including things such as going off-piste.
Conclusion
Skiing can be a seriously rewarding and incredibly fun holiday choice and with all going to plan, your first ski holiday will leave you hungry for more. It might seem daunting but with some planning and consideration, your first ski holiday will be a breeze.
Now all you have to do is choose where to go!

Why book your airport transfer with us?
Flexible Booking
100% free cancellation
7 days before you travel. Plus our Covid Guarantee.
24/7 support
In case you're delayed or need our help
No hidden fees
Skis, child seats, luggage and amendments are all included.
Loyalty Points
Earn Money off your next holiday transfer (ski, golf, cruise & more)

Global Coverage
Over 200+ ski resort destinations

Award Winners
Multiple World Ski Award Winners. 'World Best Ski Transfer Operator'.
Airport transfer types to suit all budgets