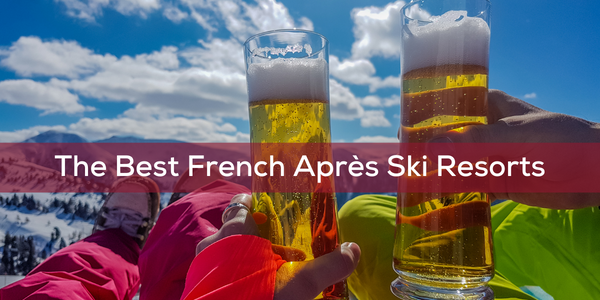 A day on the mountain is hard to beat, but what do you do after a day of skiing or snowboarding can make your trip one of the best!
We have asked our team here in Morzine and have decided on our favourite top 5 French resorts for Après Ski!
Val d'Isere
The Val d'Isere's après ski scene has something for everyone and is known for its Après Ski scene worldwide. We are sure you've heard of the Folie Douce, this bar has performers who dance, play instruments, perform circus tricks and generally form a massive mountainside party every afternoon. Top DJs play at Dick's Tea Bar in the town centre where you are able to dance until 5am! Cocorico is also a must visit if you like live music on the piste-side. So, whether you are young or old, you are sure to enjoy the Après Ski in Val d'Isere.
Transfers from Geneva Airport to Val d'Isere take approx. 3hrs.
Meribel
Meribel's Rond Point – also known as the Ronnie – is a world-class après ski institution and has been drawing in crowds for decades with its live bands and loud DJ sets. Its sister venue is the O'Sullivans Club, where you'll find drinks deals and themed funk, soul and disco nights. This Three Valleys resort is huge with British skiers and snowboarders, so if you want a home-from-home party atmosphere with the bonus of mountains on your doorstep, this is the après ski destination for you!
Transfers from Chambery Airport to Meribel take approx. 1hr 30 mins. 
Transfers from Geneva Airport to Meribel take approx. 2hrs 15 mins.
Alpe d'Huez
Alpe d'Huez is no sleepy ski resort. It has its own branch of Folie Douce, the Freeride Café with its pool tables (and a slide to the toilet!) and Smithy's Tavern with its Tex Mex menu, beer jugs and band nights. When everywhere else has shut up shop for the night, there's a nightclub called L'Igloo which stays open until the early hours. Drinks and dancing aren't the only après ski activities, there's also a big outdoor ice rink, where you can sometimes watch ice hockey games and the Sports and Convention Centre offering swimming, squash, climbing and bouldering.
Transfers from Grenoble Airport to Alpe d'Huez take approx. 1hr 40 mins.
Val Thorens
Val Thorens is the highest resort in the Alps, and many people say it's also the liveliest. The resort usually puts on a big event each month, like the JBL Snow Party (with performers including Tinie Tempah) and Festi Val Tho (an electro event), making it very popular for student ski trips. All season long, bars like 360 and Folie Douce mark the end of the skiing day with loud music and dancing, while Le Malaysia (the biggest nightclub in the Alps) is the place to end your night. 
Transfers from Geneva Airport to Val Thorens take approx. 2hrs 30 mins.
Transfers from Chambery Airport to Val Thorens take approx. 1hr 30 mins.
Courchevel
Posh, but never too posh to party, Courchevel is world-renowned for its expensive and exclusive après ski scene. Follow the routine of the rich and famous and slip from the slopes (or the shops) into a chic bar like Le 8611 for an aperitif, move on for a Michelin starred meal in one of the celebrated eateries, then head to Les Caves nightclub to spend a small fortune on a jeroboam or two of champagne. While Courchevel 1850 is the place to see and be seen, the other villages also have some great bars, for example, Fire and Ice and Bubble Bar in 1650.
Transfers from Geneva Airport to Courchevel take approx. 2hrs 30 mins.
Transfers from Chambery Airport to Courchevel take approx. 1hr 30 mins.
So, now you've chosen your next Ski Trip, it's time to book your transfers!
Why book your airport transfer with us?
Flexible Booking
100% free cancellation
7 days before you travel.
24/7 support
In case you're delayed or need our help
No hidden fees
Skis, child seats, luggage and amendments are all included.
Loyalty Points
Earn Money off your next holiday transfer (ski, golf, cruise & more)
Global Coverage
Over 200+ ski resort destinations
Award Winners
Multiple World Ski Award Winners. 'World Best Ski Transfer Operator'.
Airport transfer types to suit all budgets