Best French Ski Resorts for Families
The snow is starting to fall and ski season is just around the corner. It's only a matter of time until we're all booking our ski holidays! And, of all the ski trips, family ski trips are our favourite – some of the most cherished family memories are made on the slopes!
So, if you're off on a family ski holiday, we thought you'd find our recommendations useful. We know loads of family-friendly ski resorts that will be perfect. First up: France.  Here are some of the best French ski resorts for families.
Avoriaz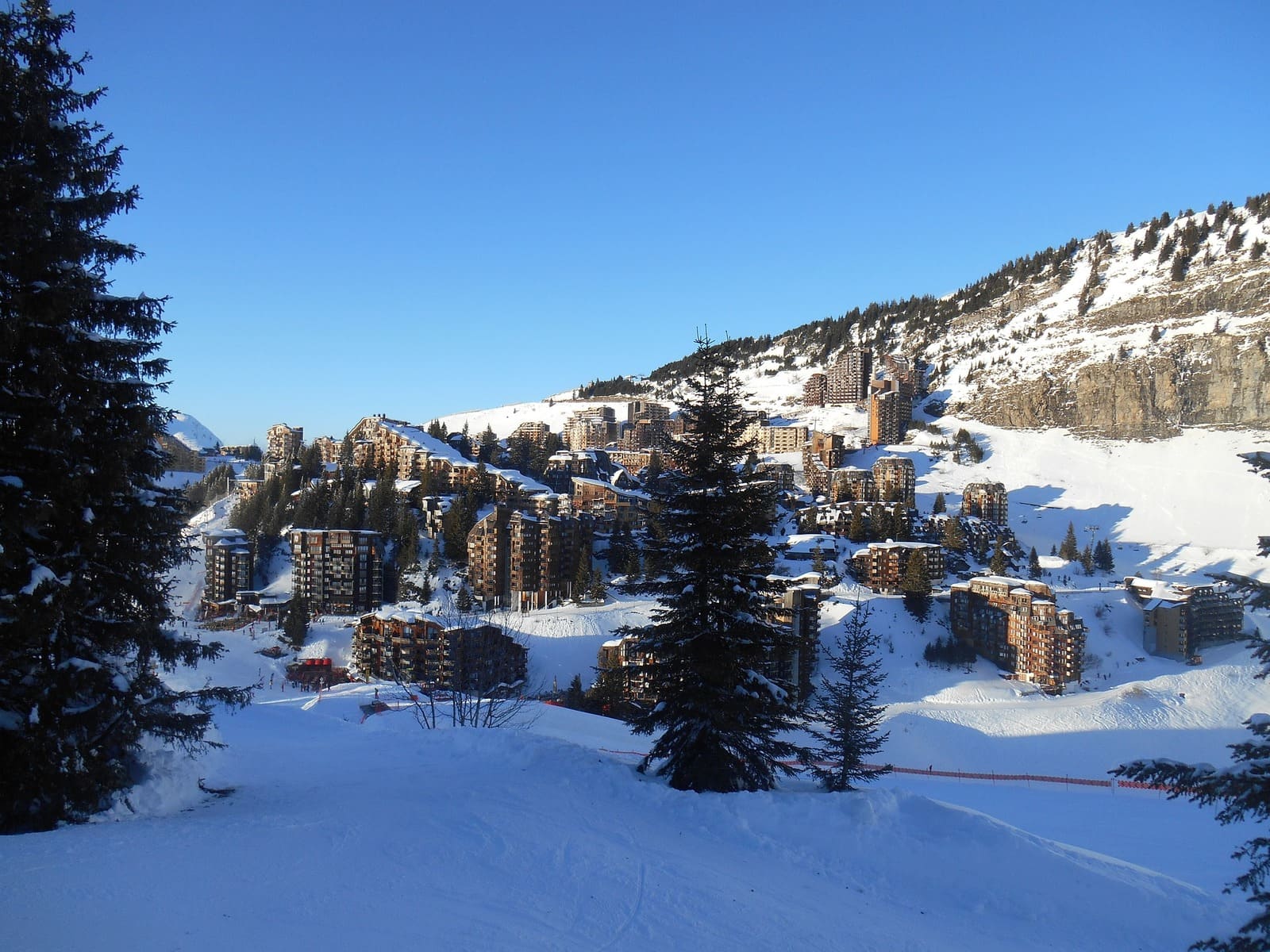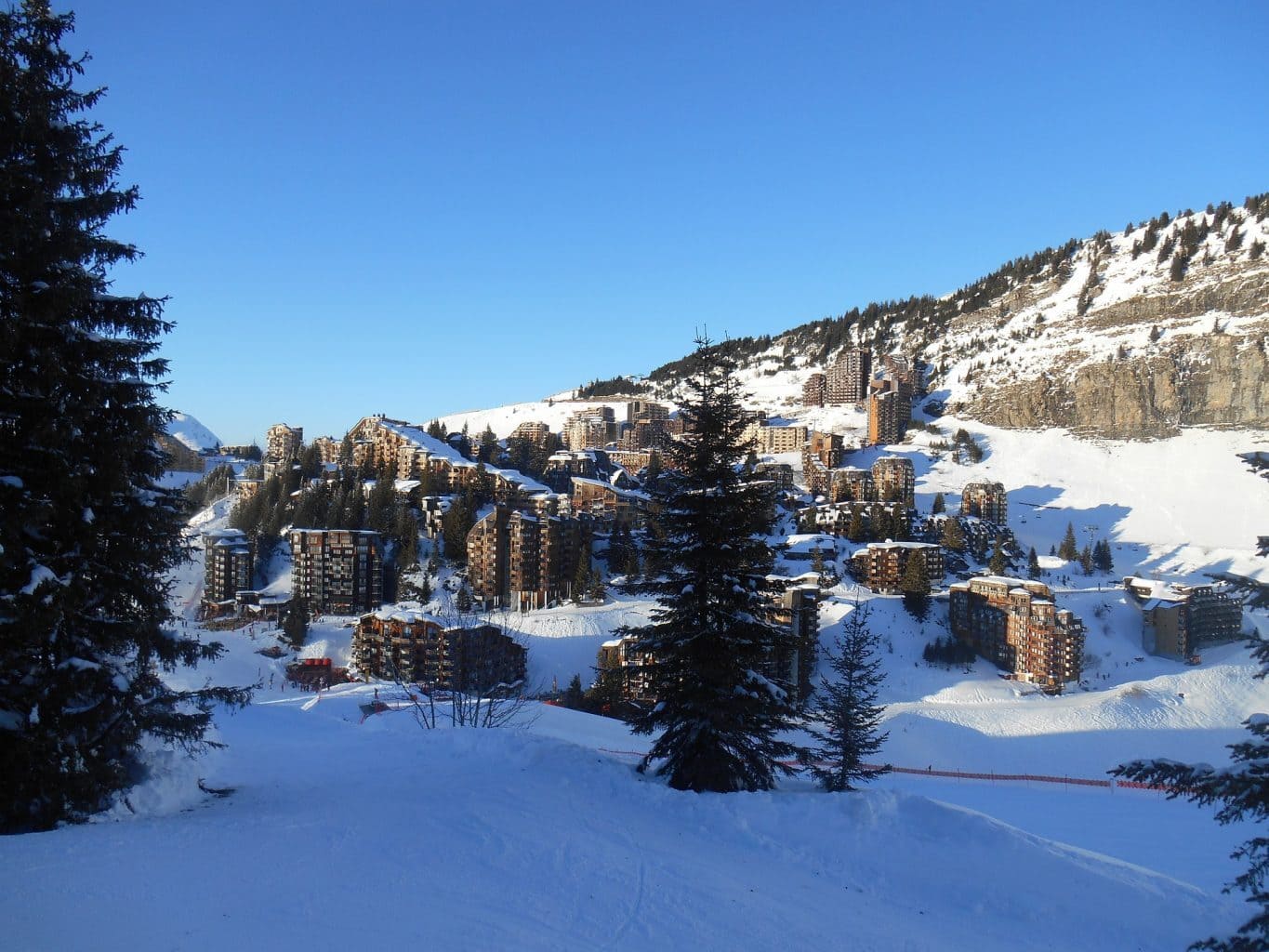 With over 15,000 beds, no cars, and only horse-drawn carriages, Avoriaz is one of the safest and calmest ski resorts in France. It's a self-contained family favourite where you can happily send the kids to the shop for freshly baked croissants (it's that safe!). Everyone looks after each other, and it's so easy to keep an eye on the little ones.
What's more, Avoriaz is also very environmentally friendly. Its residents do what they can to reduce their collective carbon footprint, and the decision to forbid cars means that Avoriaz really flies the flag for the environmentally-minded. 
If all that wasn't enough, Avoriaz has its very own ski school called 'Village des enfants', which allows children to learn through play (and also serves as a sheltered spot if the weather is too bad to ski). 
Still not convinced? Avoriaz has just been kitted out with a brand new waterpark.
La Rosiere
Though it may be small, what La Rosiere lacks in size it more than makes up for in a good old-fashioned family atmosphere. You'll get a warm welcome at La Rosiere, and the community really work to make you feel at home. Nothing is too big an ask!
There is also a vast range of beginner-intermediate slopes that your kids will love to practise on! If you want to have a day on your own without the children, you could drop them off at the amazing Les Galopins club and indulge in some heli-skiing, or even ski across to Italy for a stone-baked pizza.  Family-friendly skiing is what La Rosiere specialises in.
La Plagne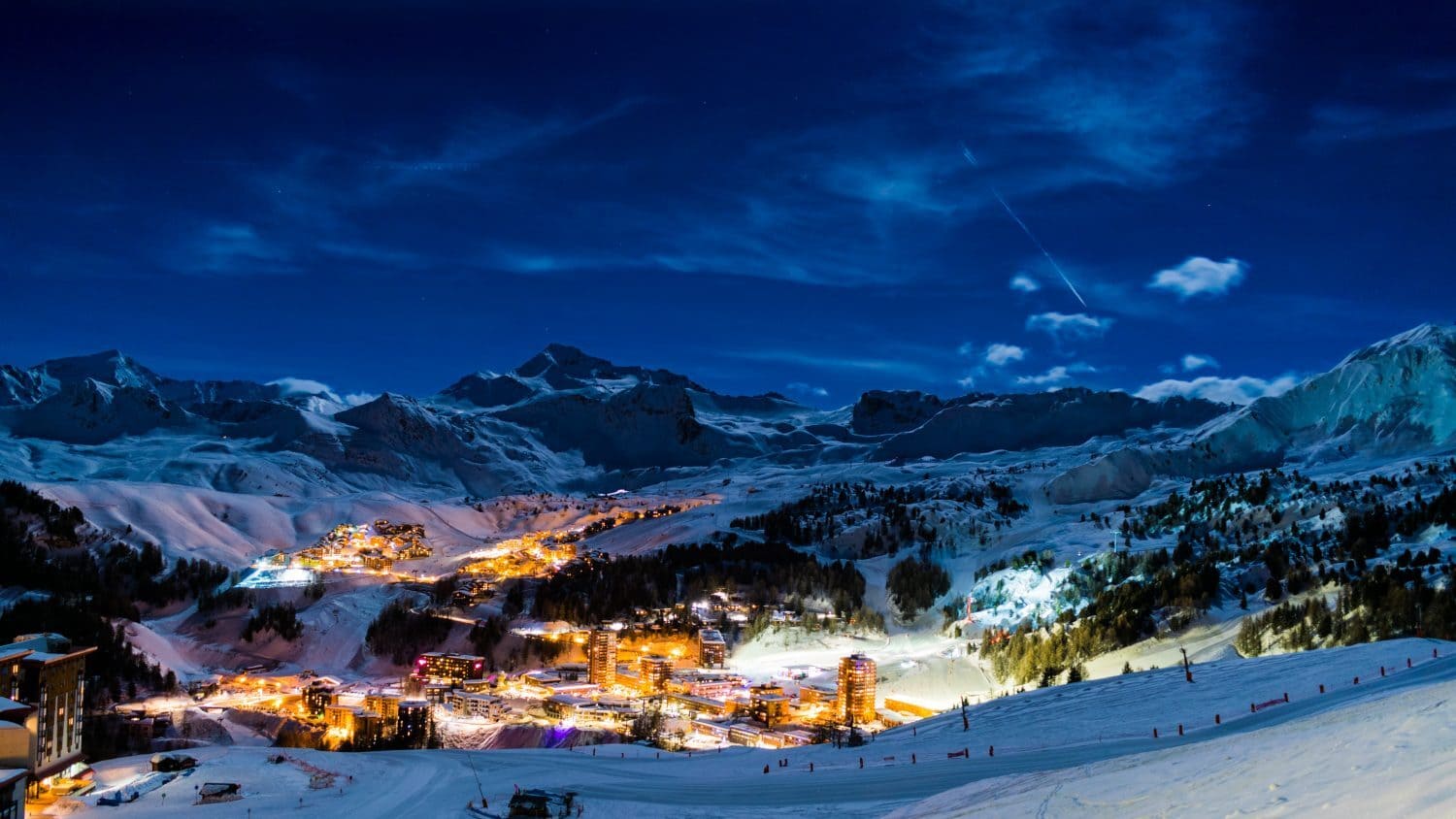 With 11 resorts rolled into one, La Plagne really does give you bang for your buck. There are plenty of high-altitude slopes for advanced skiers to try, as well as quieter and less crowded slopes for beginners and intermediates.
Highlights for the whole family include; an artificial frozen waterfall (perfect for ice climbing), night-time skiing at the Jean-Luc Cretier stadium, and France's only bobsleigh run which is open to the public (of course, under supervision).
With so much to offer families, it's no surprise that La Plagne brings in so many families each and every ski season!
St. Martin de Belleville
While St Martin de Belleville doesn't have too many nursery-level slopes, if you do have youngsters who are already up to speed, then this is definitely the ski resort for you. Family skiing is one thing that St Martin de Belleville has aplenty. 
The ticket office offers a beginner pass which not only saves money, but keeps young and old learners on a terrain that suits them. As well as the different ski passes, there are frequent family deals, allowing the whole family to ski for children's rates.
Part of the huge Three Valleys ski area, there's no lack of choice when it comes to the variety of pistes here. St Martin de Belleville is one of the best family-friendly ski resorts near Geneva.
Megeve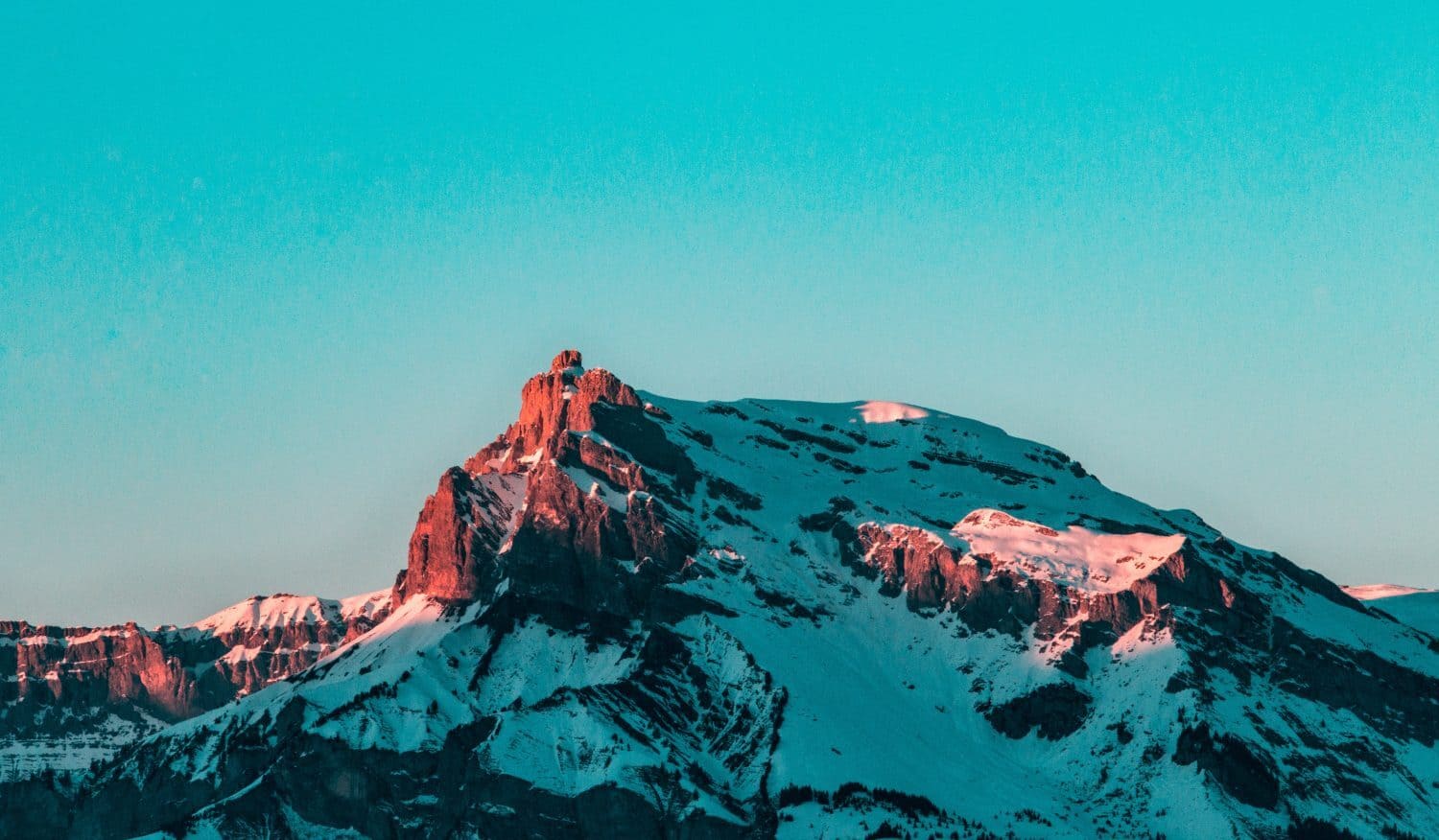 As well as being one of France's most up-and-coming ski resorts, Megeve also has very charming cobbled streets and a quaint community feel – all of which make for a perfect family-friendly ski resort!
Megeve is one of the most beautiful ski resorts in France and, not to mention, one of the oldest. It has an extremely high standard of childcare, and there are plenty of fantastic family-friendly restaurants to choose from.
As for skiing, there are varied runs throughout the resort for beginners and intermediates.  If you're looking for family-friendly skiing in France, Megeve is the place for you!
Serre Chevalier
Serre Chevalier is located on the boundary between the Northern and Southern Alps. It's a very unique place, so much so that it even has its own microclimate – with some large snowfalls and 300 whole days of glorious sunshine throughout the year.  What more could you ask for? 

How about amazing childcare facilities?

Children can enjoy plenty of activities throughout Serre Chevalier, including; the Club Piou-Piou with top of the range childminding facilities, and a snow garden at Monetier. Not to mention, there are a number of easy green slopes for beginners, whether they're children or adults. Serre Chevalier can accommodate for both large and small family groups.
Les Gets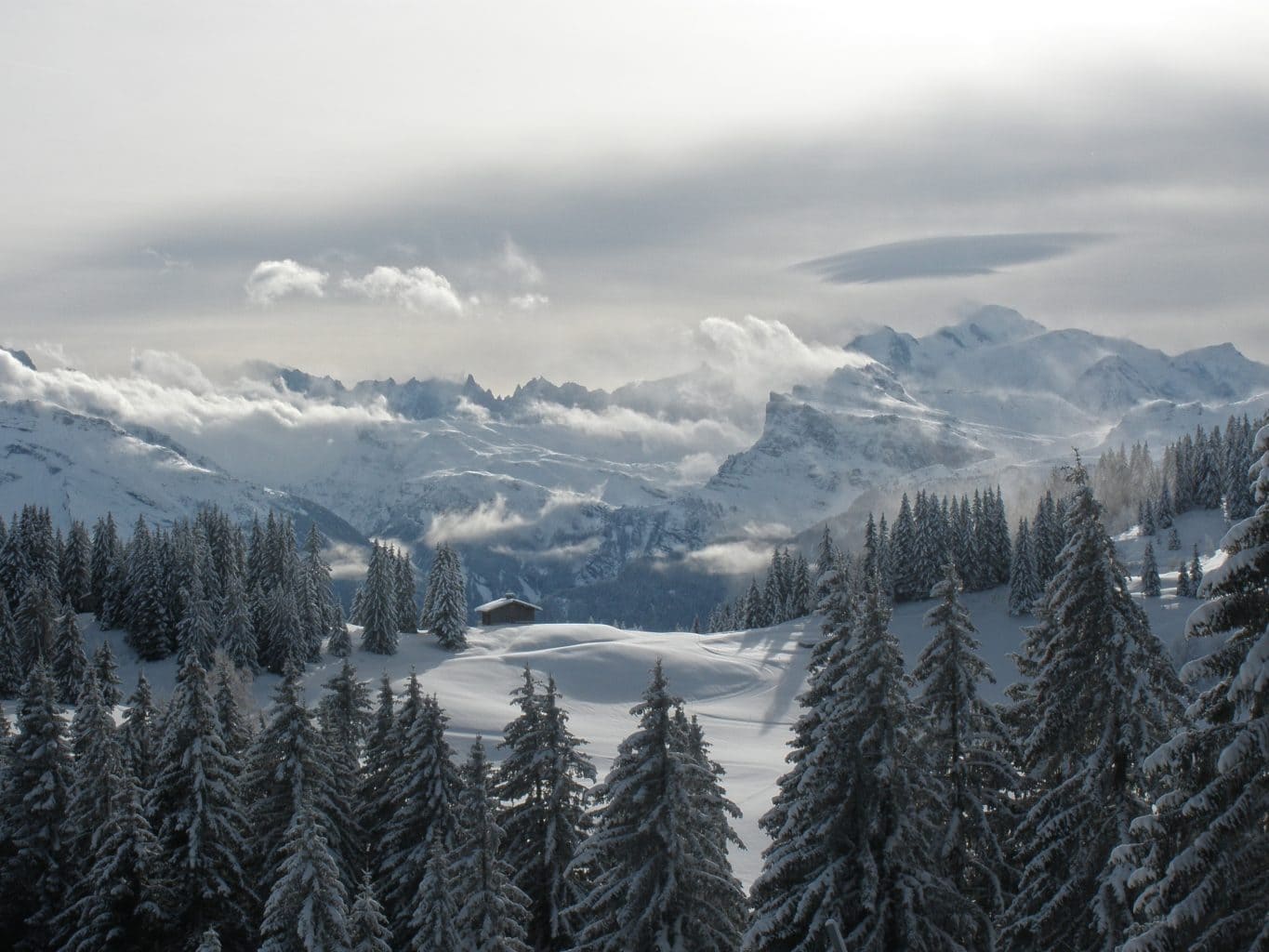 If you've ever been to Les Gets, you will understand why it has made our list as one of the best family ski resorts in France. It's characterful, charming, and has some of the most beautiful sights that France skiing has to offer. It simply ticks all the boxes. 
Not only will you get access to world-class ski slopes, but there's also a vast selection of chalets, as well as high-quality and reliable childcare. It's just a short transfer from Geneva airport, and you get loads of ski school options, delicious restaurants, and various entertainment.
Flaine
Access to slopes comes ridiculously easy in Flaine, which makes it a dream for ski enthusiasts. Not only are there plenty of child-friendly ski zones that your kids will love, but there are also lots of activities that the whole family can enjoy, like indoor climbing, bowling, and even a spa and aquatic centre.
Most importantly, you'll be spoilt by the range of slopes on offer. Whether you're beginner-level, intermediate, or you're a seasoned skier, Flaine has something for everyone and we're sure that your family will feel at home.
Now you know the best French ski resorts for families, book up!
There are so many ski resorts out there that you and your family will love, so if you're heading to France for your ski break – be sure to take note of the above! If you've decided on one of the incredible resorts, click below to get an instant transfer quote.
Why book your airport transfer with us?
Flexible Booking
100% free cancellation
7 days before you travel.
24/7 support
In case you're delayed or need our help
No hidden fees
Skis, child seats, luggage and amendments are all included.
Loyalty Points
Earn Money off your next holiday transfer (ski, golf, cruise & more)
Global Coverage
Over 200+ ski resort destinations
Award Winners
Multiple World Ski Award Winners. 'World Best Ski Transfer Operator'.
Airport transfer types to suit all budgets