When is the Best Time to go Skiing in Colorado?
Breathtaking views, perfect snowfall, and first-class hospitality – these are three must-haves for an excellent skiing trip and the state of Colorado has them all! Whether you're a seasoned skier or you're new to the sport, Colorado is a must-visit destination for skiing. 
What's more, it's perfectly situated, with Denver Airport easily accessible to all nearby ski resorts (which we'll get to shortly – there's a lot to choose from!). However, the question is: when is the best time to go skiing in Colorado? January, when it's cold and frosty, or the warmer months of late summer-early fall? 

Our article answers this question and more, so let's get down to it. We're going to give you the benefits of each month of the ski season (traditionally late-November to April), so you can decide for yourself.
Skiing in Colorado in November
This early into the ski season, snowfall is sporadic and despite a resort's snow-making capabilities, your ski opportunities are fairly limited in November. It's a great month for a pre-Christmas getaway and you'll get some of the best prices for hotels and resorts because it's so early. Basically, if you're ok with the possibility of limited snowfall then November would be a lovely month for a trip.
Skiing in Colorado in December
There might not be a huge amount of snowfall, but generally speaking, December is a beautiful time of year to go skiing in Colorado. It's festive, and many of the resorts really go to town with their Christmas decorations! If you're looking for a lovely family trip, then December is the time to go. If you're going purely for skiing, then we'd recommend waiting for a month or two (there is snowfall, but there will be so much more given time).
Skiing in Colorado in January
January is one of the most reliable months for snowfall in Colorado. The resorts aren't as busy midweek because the kids are in school and the conditions are generally a little cold for the big crowds (January is often the coldest month in Colorado). So, as long as you don't mind the cold and you're layered up, January is a great month for a Colorado skiing trip. Minimal crowds especially in midweek and reliable snowfall.
Skiing in Colorado in February
After consistent snowfall through the late parts of the year, February is a great time to ski in Colorado. The snow will have long settled and, at the peaks, it will be deeper than ever. Thick, well-rooted snow! It's also not quite as cold as January (but still: quite cold!). In terms of crowds, President's Day (February 17th) brings big crowds but that's just one day of the month. The rest of the month is pretty quiet!
Skiing in Colorado in March
March is quite popular for skiers and snowboarders given the increase in temperature. With Spring comes the crowds, so if you prefer something a little more low-key then March may not be the best month for you to go. Colorado is a popular ski spot for Spring breakers, too. Remember that if you don't mind the crowds, March is actually one of the best months for skiing. Warmer temperatures and bright sunny days!
Skiing in Colorado in April
Some resorts actually close in April, due to wet conditions and generally less snowy climes. It really depends on how long snowfall lasts – if it lasts as long as May, then the resorts will stay open and you may even grab yourself a bargain. In any case, if you're set on skiing in April (where you'll likely have moderate temperatures with bright sunshine) then we recommend you go early-April.

How to choose the right time for your Colorado ski trip
Take advantage of early season discounts

– If you're willing to take a gamble on potentially poor snowfall, then you can enjoy some early season discounts across the resorts. Before you jump at the chance of any enticing discount offers, make sure you ask questions about conditions and trail openings.

Beat the crowd after the Christmas rush

– Usually, by the end of the Christmas period, people have spent most of their cash and they're ready for a couple of months of relaxing and spending as little as possible. This means that the crowds in the ski resorts during January and February aren't as high as you'd expect. There are bargains to be had!

Peak time is March –

All things considered, March really is the best time to hit the slopes in Colorado. The snow is still on the slopes and it's not freezing cold!
Don't just take our word for it. Christ Anthony, a Colorado native as well as a seasoned professional skier, had this to say about choosing when to ski in Colorado:
"The best time to go skiing in Colorado depends on what type of snow you would like to have. The light fluffy stuff is in January. But this really depends on the base we receive in November and December. The fact of the matter is that the seasons have been shifting to the spring. The snow seems to become later and later. On this note, the best bet for skiing in Colorado is to shoot for March. By then we usually have a wonderful base and warmer temperatures."
Chris Antony now runs his own youth outreach project which has impacted over 70,000 students to date. You can learn more about his work here.
Which Colorado ski resort will you choose?
Now you know which month you want to go, all you have to do now is choose your resort. Colorado is full of incredible ski resorts, so you're spoilt for choice. Here are our favourites.
Aspen
This Colorado ski resort gives you access to 337 individual pistes, which are accessed by 43 ski lifts – you'll have a vast selection of courses to choose from, not forgetting the world-class service. Aspen is regarded the world over as a prime ski hotspot. It takes approximately 3hrs 30mins to get from Denver Airport to Aspen.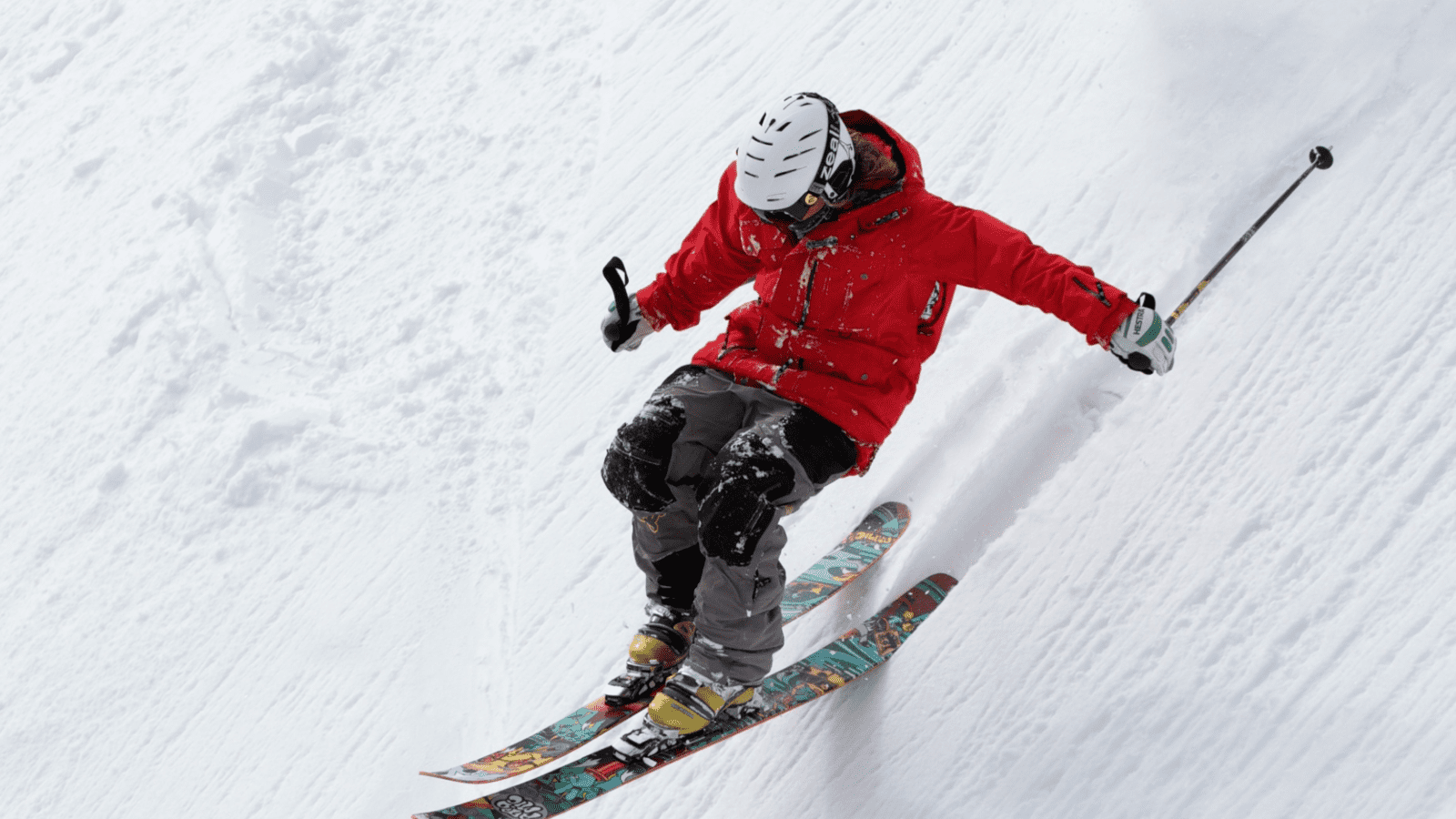 Beaver Creek
This ski resort is fantastic for those looking for a family break to remember. Natural snow isn't hard to come by in Beaver Creek, with this resort being one of the highest ski areas around. Not only that, if for some reason natural snow is in short supply, the resort has invested in cloud-seeding technology to make more snow! It takes approximately 2hrs30mins to get from Denver Airport to Beaver Creek.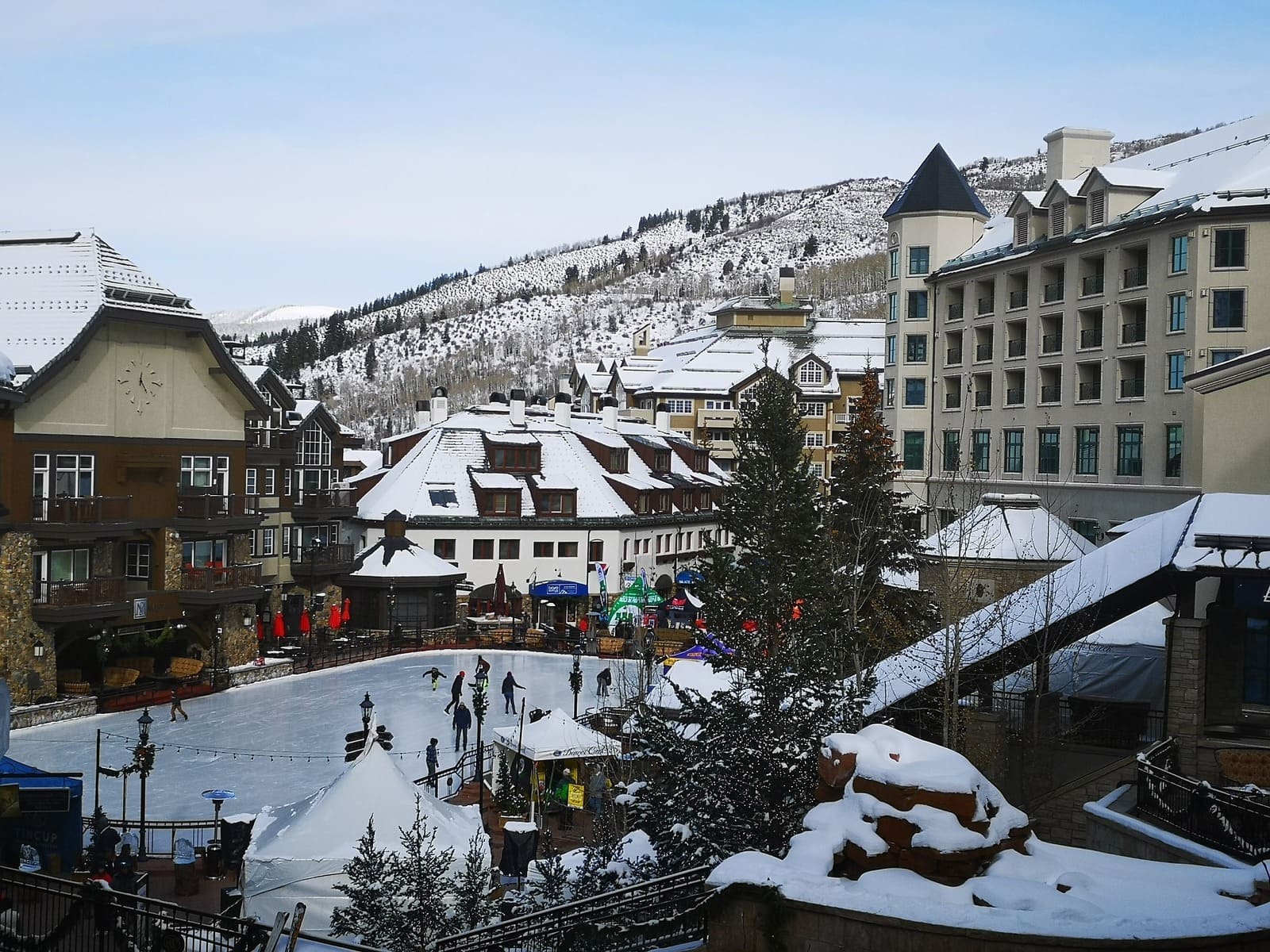 Breckenridge
If you're looking for a ski resort to really challenge your skiing abilities, then Breckenridge is the place for you. Skiers have access to 187 individual pistes, which are accessible via 35 ski lifts. Although there are plenty of black runs here, it is a ski resort suited for all abilities. It takes approximately 2hrs to get from Denver Airport to Breckenridge.
Copper Mountain
Fancy skiing in a resort where the US Ski Team trains for its speed events? Well, Copper Mountain is the place for you. Even if you're not up to the US Ski Team's level (is anyone?) you'll still love this resort, with plenty of runs to suit all abilities. It takes approximately 2hrs to get from Denver Airport to Copper Mountain.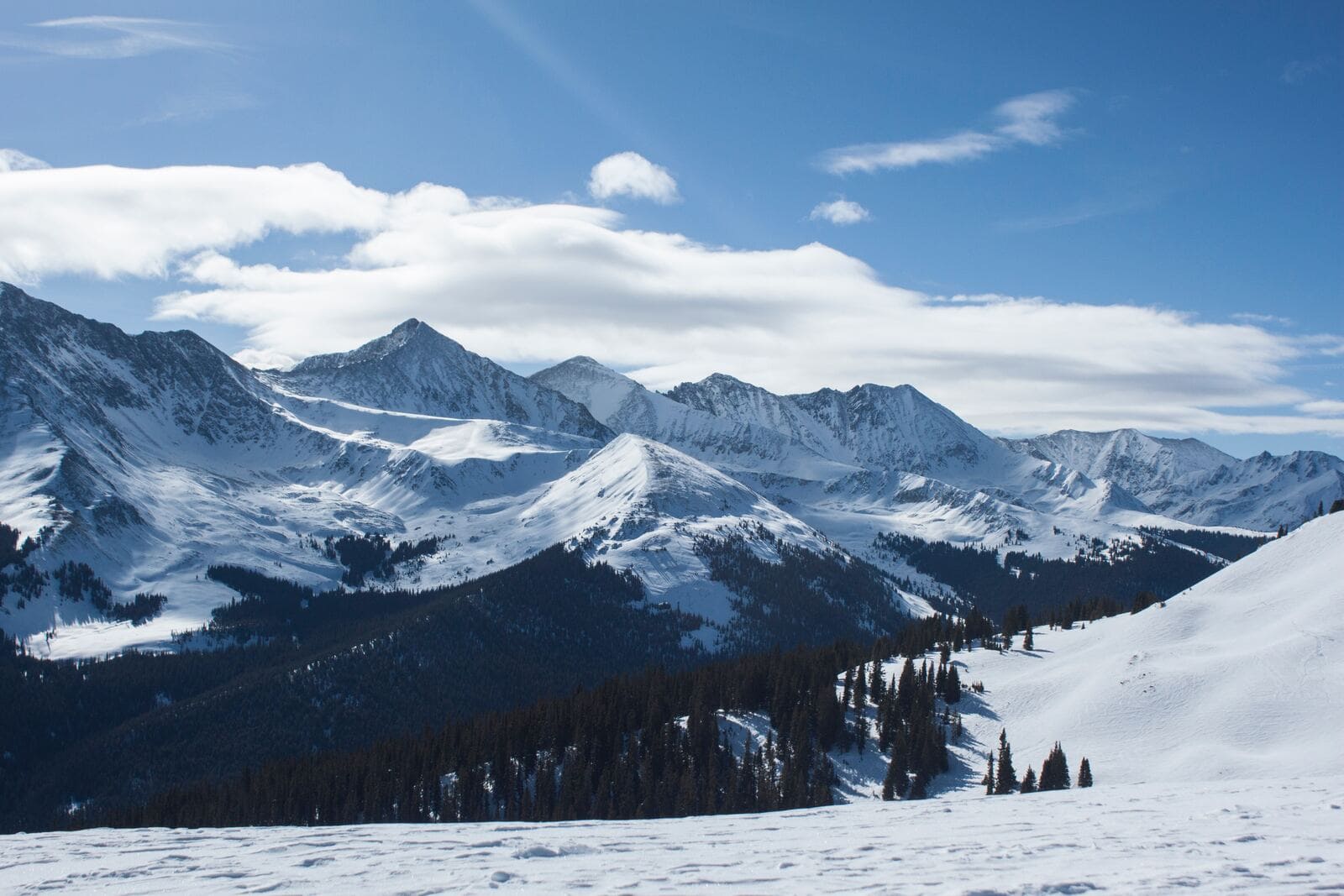 Keystone
Another family-focussed resort based in Colorado is Keystone. It has breathtaking views and perfect snowfall (as well as some pretty nice hospitality for when you want to put your feet up in the evenings). It's perfect for families but is also suitable for higher-skilled skiers who may want a change of pace. It takes approximately 2hrs20mins to get from Denver Airport to Keystone.
Snowmass
Snowmass is literally covered in masses of fresh Colorado powder regularly during the season. One of the locals (who happens to be the World Extreme Skiing Champion) says, "Snowmass has some of the best steeps, cliffs, couloirs, backcountry, terrain parks, and powder anywhere in North America." It has challenging courses as well as courses for beginners and intermediates. It takes approximately 4hrs to get from Denver Airport to Snowmass.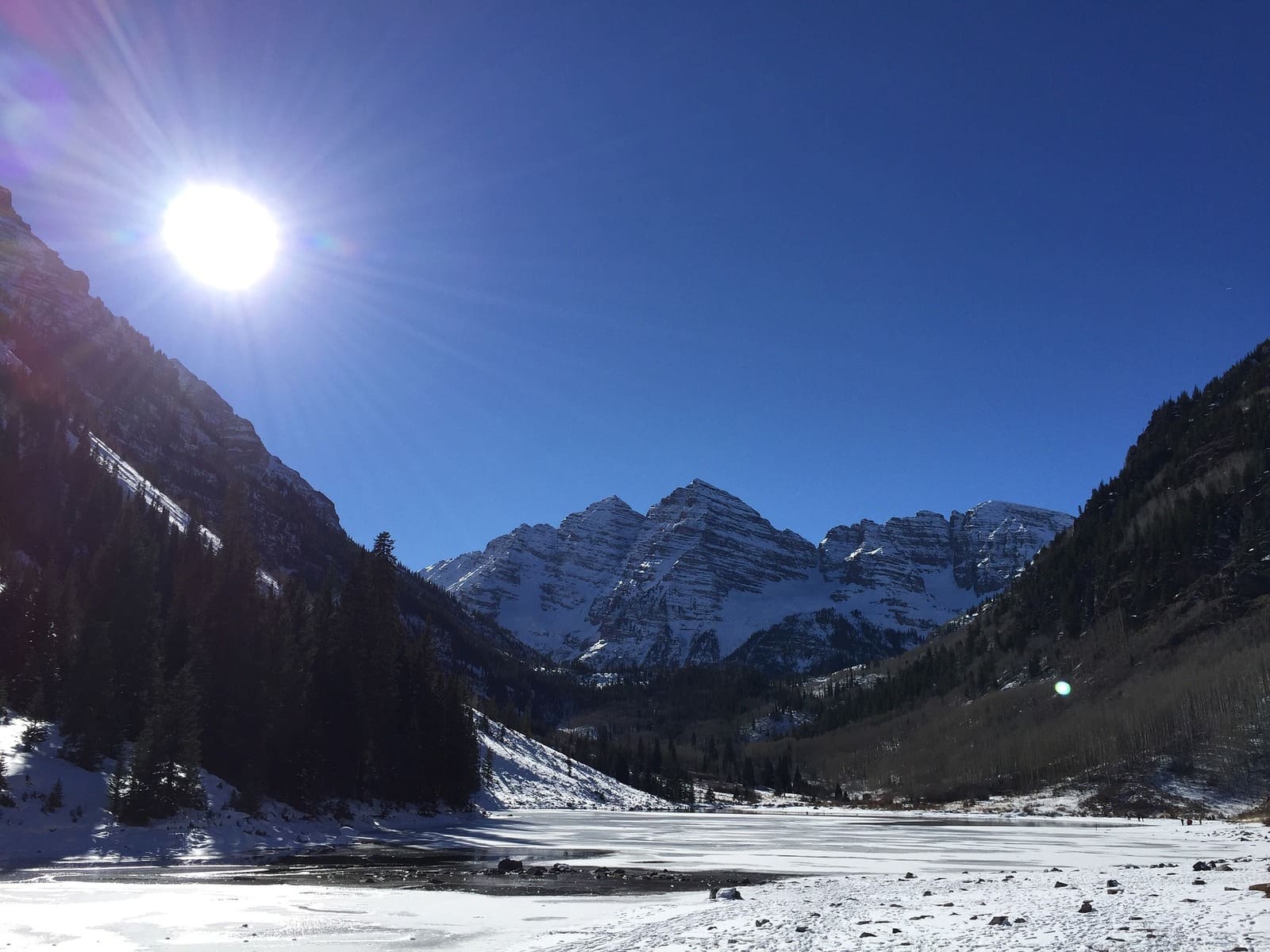 Vail
Vail is the biggest ski resort in the United States of America, boasting 5,289 ski-able acres and 7 miles of legendary back bowls. Along with free buses and heated walkways, Vail is the mecca for professional skiers everywhere (as well as families wanting to taste a little ski luxury). It's a real tour de force when it comes to ski destinations. It takes approximately 2 hrs to get from Denver Airport to Vail.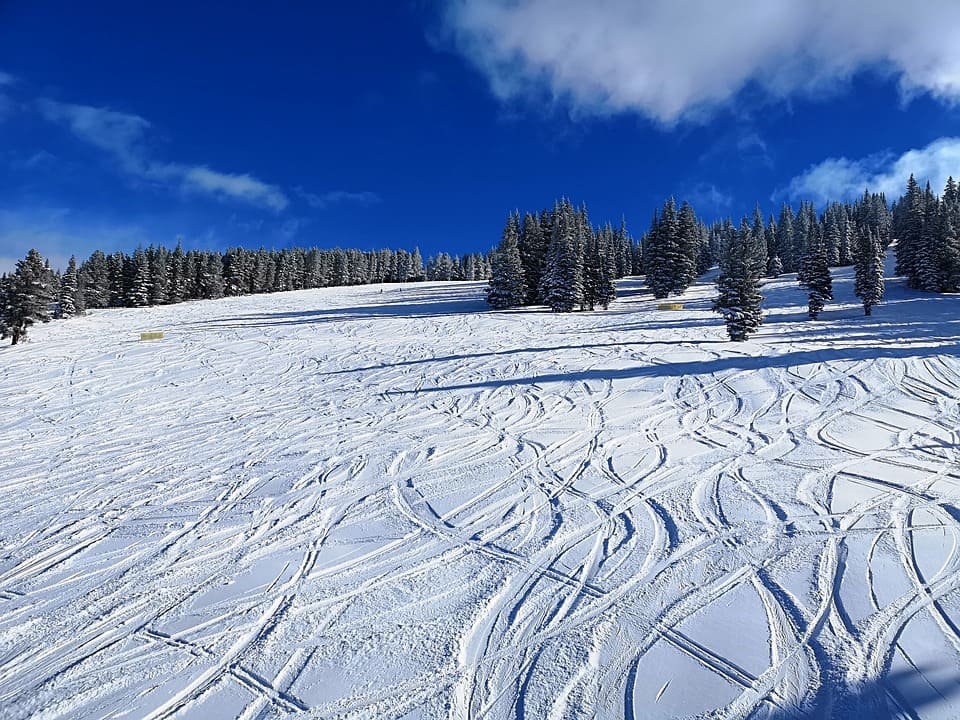 Get an instant quote today
Wherever you're going skiing in Colorado, and whichever time of the year, you can get a quote for transfers within one minute. We provide reliable and safe transfers from both Denver and Eagle airports to a vast range of surrounding ski resorts. 
All you have to do is choose a ski resort and go from there. It's easy! Of course, if you have any problems then please get in touch. Our FAQs section should help, too.

---
---