International travel from the UK – what's it like?
Travelling from UK to Switzerland and France with current restrictions
Published before France introduced temporary travel restrictions for UK travellers in December 2021, for up to date information check out the UK gov website.
We know that many people are itching to get away this ski season, but are worried about current covid restrictions and what steps they need to take to get there. This week, one of our operations team members Martyn had the first-hand experience of travelling between the UK, Geneva airport and France, to our office in Morzine.
To find out how he got on and the steps he needed to take we interviewed him about his experience.
Martyn, you travelled from Manchester to Morzine this week. When did you decide to do that?
Martyn: It was a last-minute decision, I actually booked my flight this Tuesday to fly over on Wednesday morning.
That is last minute! How did you manage to get your tests booked and returned in time for the flight?
Martyn: I booked an express PCR test for the morning of my flight inside the airport for £80.00. I arrived there just over three hours before and had the test there, where they guaranteed a 1-3 hours turnaround for my results, I had the test at 7:40 am and got my results at 09:30 am. Within that time I had breakfast at the airport and filled in my passenger locator form for Switzerland and France.
I thought that to fill in a passenger locator form you need your test reference, is that not the case?
Martyn: No, to enter the UK you need to include the PCR test number in the passenger locator form, however, to enter Switzerland or some other European countries like France and Spain, you don't have to include the test number, so you can fill the form in before your test.
And what about checking in? Were you able to do that without your test results?
Martyn: I checked in online before setting off so I had my covid vaccination and boarding pass on my phone ready. I couldn't go through security till the results came through via text, which they did within two hours. This meant I was at the gate in plenty of time with all my documents ready on my phone.
Great! Sounds almost painless… and how was the journey between Geneva and Morzine?
Martyn: It was really easy actually. Once I went through border control at Geneva using my passenger locator form and negative test result I was picked up and driven to Morzine by one of our team members. We drove straight through border control at France without having to stop and I was at the resort mid-afternoon.
Fantastic! And now for the more interesting news, how is it in Morzine? Is the resort opening up?
Martyn: It's lovely. The shops are starting to open up for the season and my favourite bakery La Bonbonnière is open as well as our local pub. It's still quiet, but there's a buzz of anticipation and you can see the resort preparing for the ski season which is exciting.
That is exciting, when does the Morzine ski season open this year?
Martyn: Avoriaz actually opened today and Morzine opens next Saturday on the 18th. Although Morzine are also opening up this weekend for the weekend, as the snow conditions are so good.
So I take it that it's been snowing a lot?
Martyn: It's not stopped! There's been heavy snowfall this entire week and plenty last week too, so snow conditions are perfect. I would say for this early in the season it's the best coverage I have seen in years, particularly the tops of the mountains which have nearly 3 metres of snow already.
Perfect, and what do you plan to do to this weekend?
Martyn: This weekend I'm going to take advantage of all of this snow and get on the mountain!
Have you arranged everything you need to get home?
I can drop into the pharmacy in Morzine for my test before I head home next week and my day 2 PCR is booked, so I can relax knowing all I need to do is complete my passenger locator form and I am prepared for my flight home next week.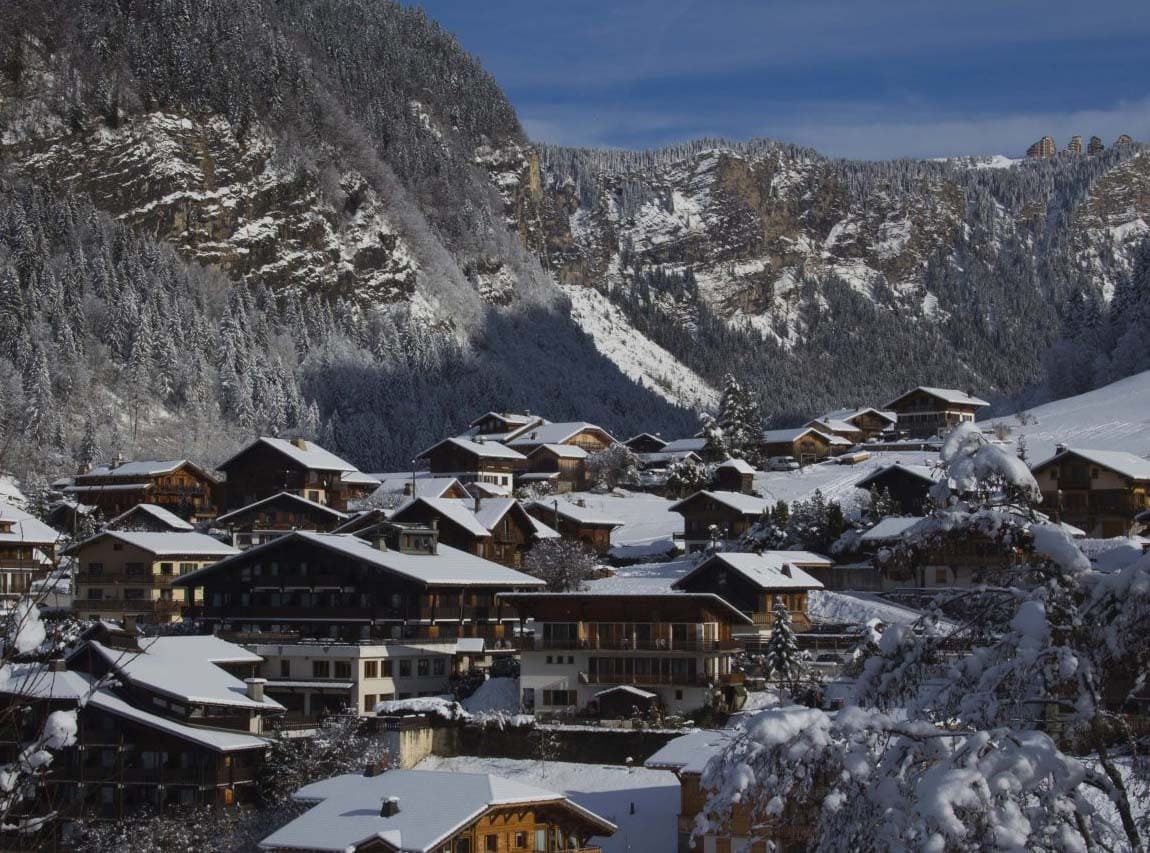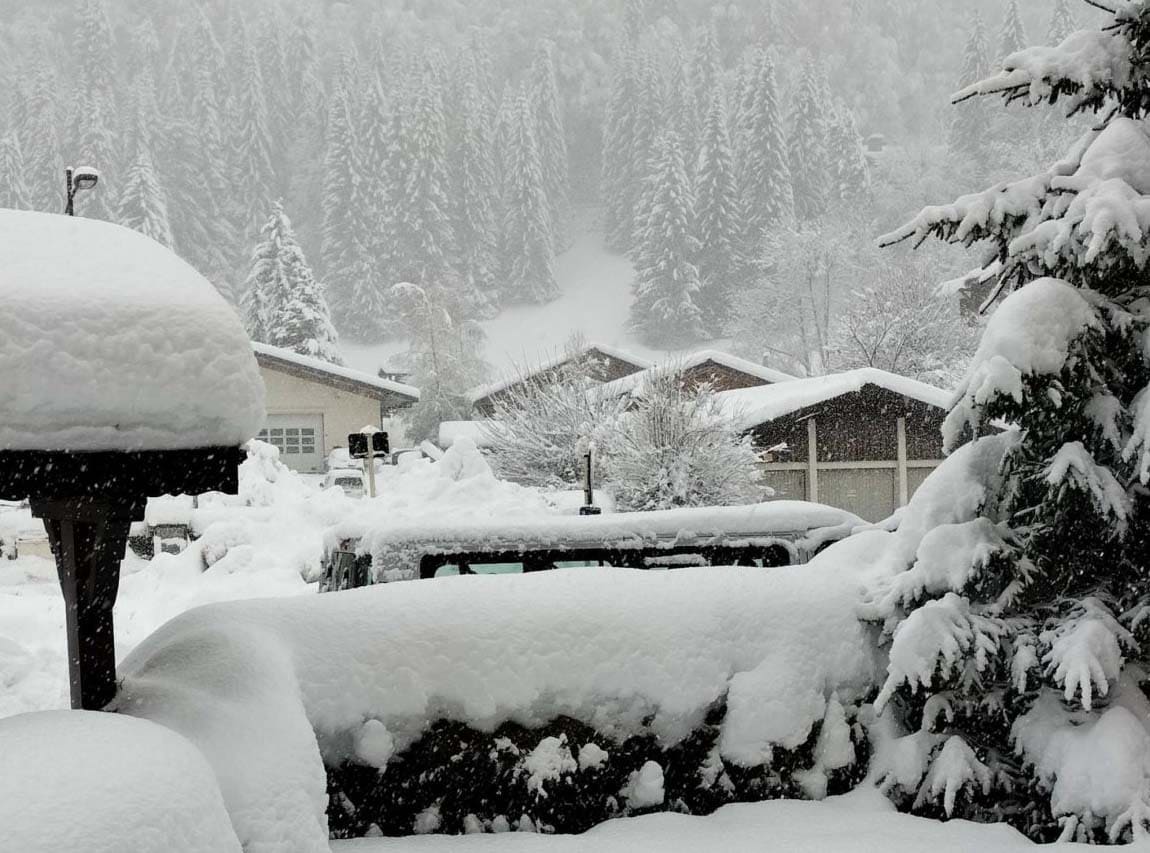 How can I travel internationally this ski season?
Flying out of the UK
Check whether you need a PCR or rapid antigen test for your destination country on the gov.uk website.

Book your test inside the airport or at a location near you. Money Savings Expert have a guide to the most affordable options.

Have your test and screen shot or save the test document to your phone.

Download the NHS app and get your digital Covid pass through the app.

Fill in any locator forms for the country you are visiting – in this case both Switzerland and France.

That's it!
Flying back to the UK
Book a day 2 PCR test. if you don't want to isolate till you get your result, you can book one in the airport on arrival with a 1-3 hour turnaround.

Fill out your passenger locator form, including the reference number from your test booking.

Have your passenger locator form saved to your phone with your boarding pass.

Take a Covid test (PCR or Antigen) within the 48 hours prior to returning to the UK – these are easily arrange in resort.

Take the PCR test 0-2 days after your arrival and isolate till your results arrive.

On receiving a negative result (3 to 48 hours waiting time dependent on cost), you are free to travel and go out as normal.
Lastly, as with all holidays make sure you have comprehensive travel insurance. Most major insurance providers now offer protection if you are unable to travel due to contracting Covid, or cover any of your medical expenses, quarantine costs or repatriation costs, should the worst happen while you are away. It is important to have peace of mind that you are financially protected.
For flexible airport transfers with free cancellation up to 7 days before, book with Ski Lifts. Also, check out our Covid Guarantee which we introduced in 2019 to protect our customers fully.
Why book your airport transfer with us?

Flexible Booking
100% free cancellation
7 days before you travel. Plus our Covid Guarantee.


24/7 support
In case you're delayed or need our help


No hidden fees
Skis, child seats, luggage and amendments are all included.


Loyalty Points
Earn Money off your next holiday transfer (ski, golf, cruise & more)


Global Coverage
Over 200+ ski resort destinations


Award Winners
Multiple World Ski Award Winners. 'World Best Ski Transfer Operator'.
Airport transfer types to suit all budgets