Ski-Lifts Appoints John McEwan as Chairman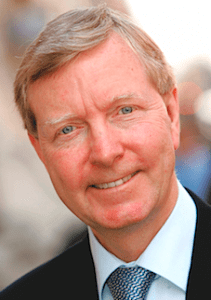 Award-winning online transfer-booking specialist Ski-Lifts is delighted to announce the appointment of travel industry expert John McEwan as Chairman.
John's role at Ski-Lifts, alongside sister brands golf-drives.com and sea-lifts.com, comes at an exciting time in the company's development, following recent extensive investment to support its growth strategy into new areas.
Commenting, John McEwan says 'I'm really looking forward to this new role, particularly at such a key time in the company's development.  Airport transfers are an important component of the holiday experience and the reassurance of knowing you have safe, reliable transfers when you arrive at your destination airport can't be underestimated.  Ski-Lifts, along with the sister brands, has achieved impressive growth in the past 15 years.  They have a dynamic team on board and I believe there is great potential for further expansion.  I look forward to working with them to identify other high-growth vertical sectors to develop into.'
Richard Smith, Managing Director of Ski-Lifts adds 'We're delighted to welcome someone of John's stature in the industry to our business.  His leadership, advice and expertise will be invaluable as we look to expand and develop the company into new areas.  Following on from the recent investment, we can now explore a wealth of new opportunities that were previously out of our reach.  The overall airport transfer market is estimated to be worth £17.1bn by 2023, and we are now well-placed to take full advantage of this.  We look forward to exciting times ahead.'
John has had a lifetime career in travel. He started as a trainee with Thomas Cook and went on to become managing director, UK at the age of 36, introducing the famous strapline "Don't just book it, Thomas Cook it" and then MD of the international business, comprising some 54 countries.  In 2000 he moved to become the MD of Lunn Poly and subsequently Retail Director TUI UK, and then was appointed as CEO, Advantage Travel Centres in 2004.  Having retired from this role in April 2013, John was elected as the first chairman of ABTA in 2009 and served a 4-year term.  He is chairman of Holidaysplease Limited, EFR Travel Limited, Amber Road Travel Limited and Latin Routes Limited. He is also chairman of the advisory board of Travel Ledger.