Top 15 Absolute Best Romantic Ski Resorts in The World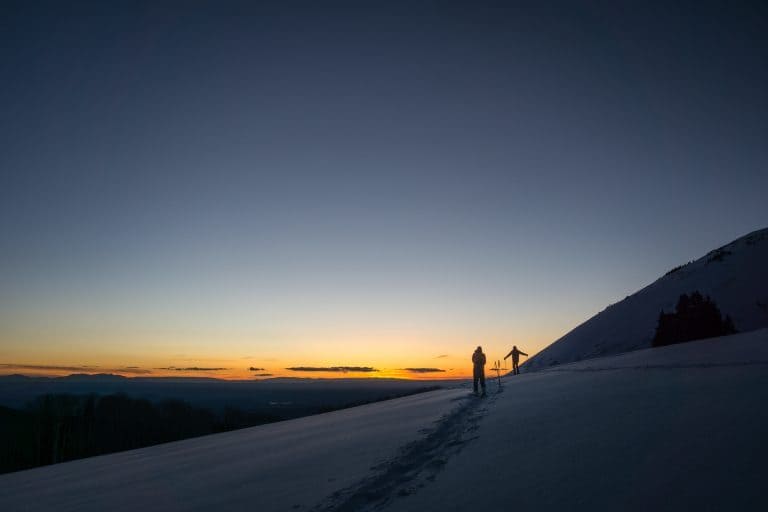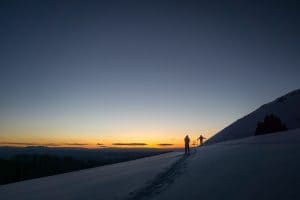 So, you're looking to surprise your significant other with a romantic getaway in a high mountain ski resort?
Or maybe you two are avid skiers and are planning your next vacation?
Whichever it is, what you're looking for is the Top 15 Absolute Best Romantic Ski Resorts in The World, and that's exactly what you're going to find in this article.
You'll learn about incredible ski resorts and what makes them stand apart from the rest. What makes them the best places for a romantic retreat with your lover. And most importantly, which one suits your couple the best (yes, not all resorts are made equal and not all have only a mountain to offer… Don't worry, they all offer at least a mountain you can go skiing on!).
By the way, this list is NOT in an order from best to worst. These different ski resorts offer something unique to the table and they're all equally amazing. It depends entirely on you and your significant other's preferences. So don't be discouraged when the first few entries aren't to your liking, we guarantee that you'll find at least one place that you'll fall in love with!
Anyway, we wouldn't want to bore you to death with this intro, so how about we jump straight to the action and into the list of the Top 15 Absolute Best Romantic Ski Resorts in The World. Starting off with:
1. Zermatt – Switzerland
Zermatt is a wondrous little village at the foot of the Matterhorn. A perfect retreat that offers both lively streets as well as quiet, romantic corners. The village hosts a modern look while still managing to keep the history with buildings dating from over 500 years ago.
It's truly a place of past and present, pushing you to live through an experience that connects people in the most meaningful of ways.
If you're looking for a cozy vacation on a world-renowned ski resort, you ought to give Zermatt a chance.
2. Alpbach – Austria
The Alps don't only offer a superb skiing experience for veteran skiers. They host lovely romantic retreats like Alpbach. Experience unique closeness with your partner at 1,000m above sea level.
There's nothing that can compare to the gorgeous scenery and elegant architecture of Alpbach. All buildings are made of wood, taking you away from the busy city life, and transferring you to a serene place.
If you're searching for an authentic experience in The Alps that you can share with your lover, Alpbach, Austria is waiting for you with open arms.
3. Serre Chevalier – France
As the largest ski resort in the Southern Alps, Serre Chevalier (or Serre Che, as the locals call it) offers a vast collection of romantic experiences. Apart from skiing, enjoy relaxation with your significant other in the spa. Or perhaps sightseeing the stunning scenery is more up your alley?
Whatever the case, you'll find yourself deeply in love not only with your partner but with the French atmosphere in Serre Chevalier. And if you're a fan of the French cuisine, you and your significant other will find exquisite and romantic restaurants in plenty.
All in all, Serre Chevalier rightfully earns its spot on a top list of romantic ski resorts… Maybe it's just the French? Bienvenue! (It means 'Welcome').
4. Ortisei – Italy
Located in Dolomites Val Gardena, South Tyrol, Ortisei offers a wonderful retreat for lovers. You'll immediately notice the effects of superior woodcarving, done by the masterful craftsmanship of the Dolomites Val Gardena residents. With carved wooden sculptures, the scenery both in town and outside in nature is hard to rival.
Speaking of the scenery, the retreat is surrounded by mountains, making it the perfect location for skiing. That, combined with the centuries old culture and traditions, makes for an exquisite experience for you and your soulmate.
Treat yourself and your loved one to a wondrous vacation in the stunning Ortisei.
5. Adelboden – Switzerland
If you're looking for a more family-oriented skiing vacation, Adelboden, Switzerland might be the place for you. The smaller village type of retreat that Switzerland offers perfectly fits Adelboden's description. You'll find yourself in a cozy place that enhances bonding with close ones.
And if you're looking for a more romantic, one-on-one, type of vacation, Adelboden offers that as well. The gorgeous mountain scenery, combined with the coziness of a small village, perfectly fit the fantasy of taking some time off with your significant other in an isolated place.
Truly a place of closeness, Adelboden earns a spot on the best romantic ski resorts list and our recommendation to you.
6. Cortina d'Ampezzo – Italy
Commonly referred to as just 'Cortina', this small commune in the hearth of the Southern Alps is a perfect retreat for all lovers. With an enormous amount of history and a strong culture, Cortina offers a unique experience for you and your significant other.
Cortina is mostly well known for being a place that hosts renowned intellectuals, writers, poets and editors like Ernest Hemingway and Vittorio Glassman. The exceptional culture will definitely reinvigorate and reinforce the deep bond shared with your partner.
If you're looking for a place of history and culture, as well as an amazing ski resort, for yourself and your lover, look no further than Cortina d'Ampezzo.
7. Zell Am See – Austria
Located on the shore of Lake Zell, this wondrous retreat offers a unifying vocational experience. The mountain above, Schmittenhöhe Mountain, provides you with the skiing experience you've been looking for. This mountain-heavy landscape, combined with the beauty of Lake Zell, creates a truly wonderful scenery.
Gift your significant other an unforgettable experience with a superb winter vacation in Zell Am See, a place that ignites true romance and love.
8. Lech – Austria
If you and your lover are avid skiing fans, you'll fall in love with Lech. As one of the world's premier ski destination, Lech offers superb skiing experience for couples.
Couple that with the small population and it really begins to feel like your own isolated part of the world, where you can enjoy your skiing hobby with your significant other.
Truly a great place for skiing and romance, Lech earns a top spot on any list for romantic ski resorts. In that light, we can't recommend it enough. Definitely check it out if you're looking for a sweet package of skiing and romance.
9. Kitzbuhel – Austria
Being one of the largest ski resorts in Austria, Kitzbuhel offers you and your partner an alternative, world-class skiing resort, version of a medieval town.
With immense, cross-country skiing areas, you'll find yourself in a dreamlike place which nothing can compare to. Apart from the amazing skiing resort it is, Kitzbuhel's unique architecture offers a wonderful and romantic retreat for you and your significant other.
If you're looking for a combination of unique romantic sights and great skiing options, you should definitely check Kitzbuhel out.
10. Aspen – USA
Aspen is located in Colorado, USA and its name comes from the neighboring Aspen Mountain. What's interesting and different about it is that it's not a typical ski resort (meaning that skiing is not the reason why it exists). Aspen has its normal, city-like community and you'll find yourself pretty much at home there.
If you and your lover are not looking for a dedicated ski place and would instead prefer a resort that's more like back home, Aspen is the place for you. But don't let that fool you that the ski experience is any less from amazing.
For couples looking for a similar to home skiing experience, we recommend Aspen, Colorado.
11. Samoens – France
France seems to absolutely adore Samoens. The reason I'm saying that is because Samoens is a winter sports resort that's been awarded the 'Famille Plus Montagne' label (meaning it's exceptional for family ski vacations), is classified by the Caisse Nationale des Monuments Historiques (given because its national heritage), and is considered to be one of the most beautiful towns if France.
Its heritage is that of the stonemasons, you'll find that stonecutting is incredibly prominent there.
All these things combined (the awards and it's strong heritage) make for the perfect romantic ski vacation for you and your significant other
12. Banff – Canada
Surrounded by several mountains, hidden in vast forests, Banff is simply put – Gorgeous. No wonder the place is Canada's oldest national resort. If you're looking for a vacation that'll transcend you and your lover from your everyday lives to a serene place of absolute beauty, you should definitely check Banff out.
The most notable mountains (Mount Rundle, Sulphur Mountain, Mount Norquay, and Cascade Mountain make) make for one of the best skiing experiences. We cannot recommend Banff enough and it without a doubt finds its place on the list of best romantic ski resorts in the world.
13. Geilo – Norway
The first and one of the largest skiing resorts in Norway, Geilo, offers insanely beautiful scenery, superb skiing experiences, and most importantly, the perfect place for a romantic getaway for you and your significant other.
Being a small town offers a cozy retreat for any couple, looking for a bit of isolation in their ski vacation. Whether you and your lover are avid skiers or just looking for a lovely winter vacation, Geilo will not disappoint you.
14. Morzine – France
Just below Mount Blanc (which means "White Mountain"), which is the highest mountain in the Alps, you'll find Morzine, an equally impressive ski resort perfect for couples.
Apart from having stunning scenery, Morzine's architecture is dominated by chalets, which are houses made of wood. This makes for an extremely beautiful and thus romantic retreat in the mountains.
If you and your lover enjoy this type of architecture, then Morzine is one of the best romantic ski resorts you can choose.
14. Wengen – Switzerland
Last but in no way least, is Wengen. An extraordinary resort that hosts insanely gorgeous scenery at an elevation of 1,274m above sea level. Apart from being way up high and extremely beautiful, Wengen offers an amazing skiing experience.
This combination definitely puts it in the list of the best romantic ski resorts in the world.
So, if you're looking to surprise your significant other with a gorgeous ski vacation, we suggest that you check Wengen out right now.
And that does it for our list of the Top 15 Absolute Best Romantic Ski Resorts in The World. Now you know the absolute best places to take your significant other on your next vacation. And the one after that… And so on.
This means that you're well prepared to surprise and take your lover to an amazing ski holiday.
If you still can't make a decision, just check out our website and you'll find all the travel and tourism information you need in order to make your next romantic retreat unforgettable.
Why book your airport transfer with us?
Flexible Booking
100% free cancellation
7 days before you travel.
24/7 support
In case you're delayed or need our help
No hidden fees
Skis, child seats, luggage and amendments are all included.
Loyalty Points
Earn Money off your next holiday transfer (ski, golf, cruise & more)
Global Coverage
Over 200+ ski resort destinations
Award Winners
Multiple World Ski Award Winners. 'World Best Ski Transfer Operator'.
Airport transfer types to suit all budgets